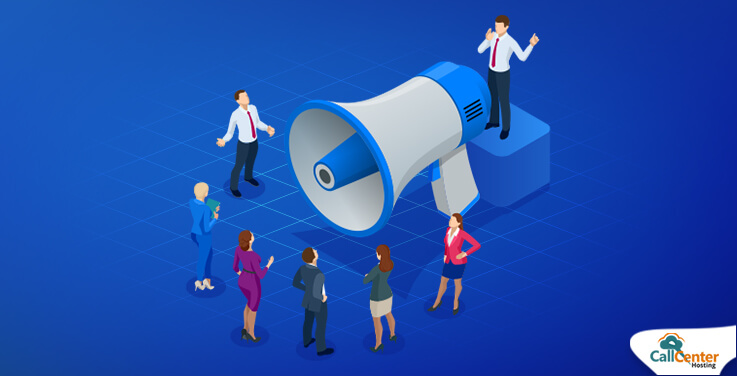 Have you ever felt you need to hold up a loudspeaker to catch people's attention? It's not that ridiculous of an idea actually. Voice broadcasting lets you do just that—coupled with a multitude of features that can help your voice be heard, and for you to be taken seriously in this chaotic world. 
Before exploring how voice broadcasting can help your business flourish in the market, it is imperative to understand what it is and how it works. 
As the name suggests, voice broadcasting is a mass communication technique that helps you reach thousands of people at once by sending out pre-recorded voice messages and phone calls. 
What makes voice broadcasting an ideal tool for businesses is its ability to expand your reach while saving you precious time. Moreover, it can be used in various sectors like commercial organizations, government bodies, or even private businesses.
Communication builds long-lasting relationships between the business and its customers. Customer retention and satisfaction are of the utmost importance for businesses to obtain higher returns. 
Often, making numerous calls throughout the day overburdens the agents, leading to poor productivity. With voice broadcasting, agents are relieved of some of this burden and can work at optimum capacity. 
Voice broadcasting is a tried-and-tested strategy for business growth. It is efficient when it comes to keeping the customer informed and in-touch at all times. 
Other than being an effective announcement service, the product is also a powerful marketing tool. It has the ability to contribute to marketing strategy and help promote sales. 
How is voice broadcasting an important marketing tool?
The main purpose of a voice broadcasting service is to get as close to the customer as possible. However, this service also promotes the latest offers and discounts of your products and services. Additionally, sending out recorded voice messages can help spread awareness about the brand. 
Although many businesses rely on social media and other promotional tools, voice broadcasting is the secret to attracting the customers' complete attention. 
Why is choosing the right service provider important?
Why don't we simply select a popular brand which offers a voice broadcasting service and is also budget-friendly? Well, it's not as easy as it sounds. There are numerous factors that need to be taken into consideration.
One wrong decision could derail your marketing efforts, hence, you must research well and select a service that fits all the checkboxes. 
Some factors to keep in mind:
1. Reliability and Trustworthiness
Reliability is one of the most basic human needs. When you're selecting a voice broadcasting provider, it's imperative to choose one that guarantees long-lasting reliability. 
A trustworthy service provider is one that works in full compliance and offers all promised features, while also ensuring the privacy and security of sensitive data.  
2. Cost effectiveness
Budget constraints are an important factor to consider before choosing your service provider. Avoid those that overcharge you, or generate excessive costs. Remember, efficient service is one that positively impacts your productivity while being easy on the pocket.
3. Guarantee of frequent maintenance
Your provider must schedule regular maintenance and constantly update your solution with new features, at par with the latest technology. This not only benefits your operations but also rejuvenates your bond with the supplier. 
It shows that the provider actually cares about the quality of service you're receiving and builds trust. There are some providers who offer blended tools such as predictive dialer or an IVR that can be coupled with voice broadcasting to make the marketing process a cakewalk. 
4. Culture of being well-organized
An organized provider will manage every customer efficiently and provide regular check-ins. Your service provider should be reliable and foster the foundation for a long-term alliance. 
Constant updates and the implementation of newer features help your business run smoothly and prove that the provider can be trusted. 
5. Great reputation
Sometimes it's beneficial to listen to the grapevine. Before finalizing a voice broadcasting service provider, it is advisable to assess their reputation among clients. Customer reviews and ratings act as a map guiding you towards a dependable service provider.
Investing time in research will not only help you understand the features they offer but also how it stands in comparison to competitors in the market. 
Wrapping up
We know the importance of voice broadcasting as an effective and efficient marketing tool for businesses looking to grow. The advantages are limitless. 
But selecting the right service provider is no easy task with various factors like reputation and reliability to consider. With the right service provider, you are looking at years of uninterrupted service. 
Set high customer service standards with CallCenterHosting's voice broadcast software. In case of queries, connect with our solutions experts at sales@callcenterhosting.com or call us at 1-800-346-4974.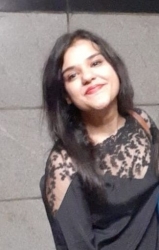 Latest posts by Aashita Sharma (see all)