"Customer Service means making it easy and fast for your customers to get the help they need when and how they need it." – Steve Benson. Founder & CEO, Badger Maps
Customer service has a significant impact on business performance. Customers receiving excellent service will lead to outstanding results and return to the same business in the future and thereby increase the advocacy rate for the business by referring it to others.
While customer expectations are increasing at a steady rate, it is hard to identify which medium or method would qualify as excellent customer service.
Smart business owners are opting for every channel or way to serve their customers better, create positions for themselves in the marketplace, build customer loyalty, and boost profitability.
One of the best ways to provide and hear your customers' voice is "Social Media."
Social media is precisely what it sounds like. You use multiple social channels to interact, share, create, and participate in social networking. Every type of customer can be targeted through these channels.
For example, Cosmetic industries can target and market their products for young ladies and women; the education industry can focus on users of the student's age group and so on.
Social channels are not limited to one type of industry.
Recommended Reading: How Call Centers are Becoming Social Media Hubs?
According to Hootsuite, there are 4.39 billion people around the world using the internet. That's well over half of the world's population.
This data means there are more people on social media than ever – 3.48 billion, to be exact. And, people are increasingly using social media for work activities.
Far more than a spot to connect with families or friends, social media also provides a platform for existing or potential customers to connect with brands and look for help at whatever point required.
Social media channels are becoming a go-to place for users who want to learn more about the business as these sites help them with the most up-to-date data about any product, services, or any upcoming events.
Also, it is a two-way communication channel that helps businesses to learn more about their customers.
Here are 8 cool tips for social media customer service for every business type.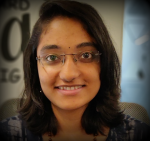 Latest posts by Jincy Joy (see all)