What is a Predictive Dialer?
A predictive dialer is an outbound calling software that dials from a list of pre-defined contact numbers. This dialer utilises the agent availability to the fullest, thereby increasing the productivity and efficiency of the agents.
How Are Predictive Dialers Revolutionising Outbound Campaigns?
There was a time when the salespersons had to dial all the numbers manually. And the output of manual dialing was not that efficient. They had to face numerous call drops and fewer potential leads.
With the introduction of Predictive Dialers, potential leads increased which in turn helped the salesperson to close the calls on positive notes.
Predictive dialers work on an intelligent algorithm that filters out busy signals, voicemails and dead phone numbers. This algorithm helps to connect only with live voices which increases the conversion ratio.
With this dialer technology, the number of agent-customer interaction goes up in numbers. And it eventually leads to higher number of sales.
In this way, predictive dialer is a must-have tool to make your outbound campaign highly result-oriented.
The infographic below will give you a detailed description of the definition of predictive dialer, different dialer modes, benefits of predictive dialer and the industries which can leverage predictive dialer.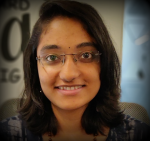 Latest posts by Jincy Joy (see all)