They say, "The customer is always right." But this phrase might not always hold true in the real world. There can be instances where the customer is not absolutely correct. But it is the responsibility of call center reps to maintain a positive attitude towards customer behavior and handle customers' problems.
According to customerexperienceinsight.com , 70% of customers quit doing business with an organization because they felt they were treated rudely or with indifference. Moreover, most of the employees who treated customers harshly never realized it.
Research has revealed that almost 100% of the time, customer service representatives on support calls have to deal with angry and unhappy customers. In such a situation, even a single inappropriate word uttered by the call center agents is enough to leave the customers irritated. It makes the customers never want to return to the business again because of that one unhappy experience they had.
Here are some phrases and words that customer service reps must avoid during their conversation with the customers:

1. "I Don't Know."
When customers call a customer service agent, they expect that they will be given answers about their problems. Even if the agent has not got the solution to their problems, he/she must never say "I don't know" to the customers.
This phrase may just kill the customer's confidence in the agent. Instead, the call center reps must be confident and try to find the optimum solution for all customer queries.
What To Say Instead?
"I'm curious about this. Let me look into it now…."
or
"I will find that out for you ………"
2. "Calm Down"
Sometimes the customer may start yelling on the call and become irrational. They might have been experiencing trouble regarding the product and services. Customer service reps must refrain from using the phrase "calm down" in such situations.
They should try to empathize with the customers and handle them politely.
What To Say Instead?
"I understand your situation, Sir/Ma'am, let's discuss it so that I can give you the best possible solution."
3. "You Are Wrong"
According to fan experience expert, Ruby Newell-Legner, it takes 12 positive experiences to compensate for one unresolved unpleasant experience.
Telling a customer directly that "he is wrong" can be a huge mistake.
The customer will feel like the call center rep is questioning his capabilities and understanding. This uncertainty may leave the customer in an aggravated situation.
What To Say Instead?
"Sir, can you let me know where exactly you are facing the problem so that I can assist you."
4. "Can You Tell Your Details Again"
Asking the customers about their details, again and again, might annoy them. Customers expect that once they have shared the details with the agent, the agents will immediately come up with a solution.
Hence the customer service reps must refrain from "asking the details from the customers repeatedly."
What To Say Instead?
"Sir, would you like to confirm the details for a better assessment?"
It can be a tedious task for the customer service reps to answer all the customer's problems- all that while maintaining their calm.
However, with a little patience and dedication, the agents can easily make successful and productive conversations with the customers.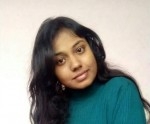 Latest posts by Kritagya Pandey (see all)