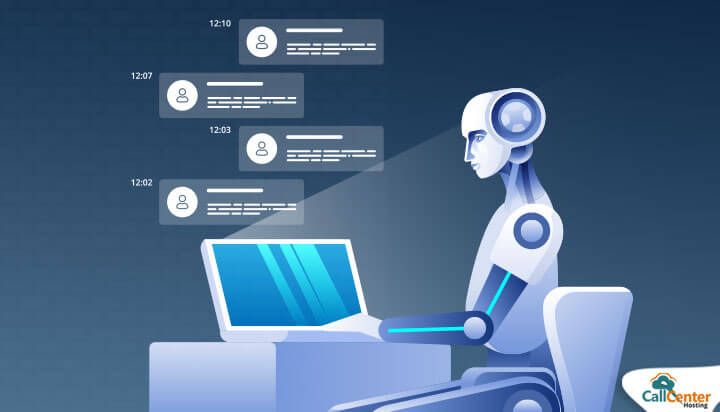 When businesses go down the path of growth and prosperity, it becomes reasonable to receive a large volume of calls from the customers. With customers showing interest in your brand and having queries related to the service or product, it is necessary to satisfy all of them with the best possible solutions.
Amidst such a scenario of an increase in customer issues, it becomes stressful for the agents to continuously handle messages and calls.
There comes an urgent need for tools or technology that could reduce the burden of the agents by doing basic tasks. Such tools that take up the unnecessary time of the agents lead to an insufficient customer handling process.
With the advent of technological advancements and tools that carry out most of the agent's work, companies have started incorporating these technologies in handling their customers. As we already know, the latest trend in technology that has left every other technology behind is artificial intelligence.
The innovative technology has streamlined the business process for almost every industry. Technology had automated a lot of jobs and tasks, especially when it comes to the customer support sector, leading to enhanced efficiency and lead conversion rates.
One such technology is an artificial intelligence that has brought about a revolution in how an agent handles, tracks, and manages a customer. Artificial intelligence has blessed the industry with an agent companion, chatbots, other than feature-rich tools and systems.
As the name suggests, a chatbot is an artificial intelligence software designed to carry out seamless conversations with the customers and resolve their issues in the least time.
All the industries from banking to entertainment to healthcare have deployed the chatbot technology to maintain a regularized manner of handling customers and their problems without involving human help.
For a business to be called an excellent customer handling service, it has become essential to have a chatbot that helps provide the best customer experience.
How can Brands Improve Customer Experience with Chatbots?
One of the main aims of customer-centric businesses is to keep their customers satisfied with the service and support. To ensure a happy customer, it is required that there is a healthy relationship established between the customer and the brand.
This is when serving the customer with the best resolution, and service ultimately becomes the priority as a customer takes home experience from a brand.
Here is a list of benefits in which chatbots help you step up in the customer experience arena. Read on to learn the areas where chatbots can transform the customer handling trend.
1. Speed up Sales
To get the business growing, it is vital to have sales growing. If a company is running low on staff and is not in the condition to hire more employees, then using chatbots can be a wise choice.
Chatbots will guide the customers about the issue resolution process, leading to sales generation. Also, chatbots make sure that customers get their resolutions and answers in the quickest way possible.
Customers can experience quick service without waiting in call queue and having swift conversations. Such smooth customer service will lead to satisfied customers hence, increased sales. A positive response and review from the customer will influence prospective customers that can be a good sign for the company sales.
2. Ensure Customer Engagement
A chatbot can have more in-depth conversations with the customer, which can help know the customer and their interest better. Also, a chatbot is intelligent enough to detect if the customer seems promising or not.
A chatbot can quickly get details about the needs and issues of the prospective customers and can handle the way of replicating to the comments and messages of furious customers. With simple Q &A s, a chatbot can get a complete insight into the customer and their interests.
Not only this, but a chatbot can get instant feedback and reviews from the customers without filling out forms or performing polls.
3. Provide Cost-Efficient Customer Service
When customers become challenging to handle, and inbound call volume rises, it becomes necessary for the contact centers to hire more agents and train them about various kinds of customers and best resolutions for them. Doing so generally requires a lot of monetary investment and training expenses.
With a chatbot, there is no need for businesses to worry about the costs and expenses or to hire new agents and employees. A chatbot alone can perform the task of various agents at once.
By investing in the chatbot software, you are sure to experience unstoppable hours, days, weeks, and months of efficient performance and active customer service.
Since a chatbot is simply software, it can be updated anytime so that it stays on the same page with the latest technologies. Bots are known to eliminate the burden off the shoulders of your other staff members by handling necessary and usual tasks that take up much unnecessary time.
4. Scheduled Tasks and Reminders
Many times after a call ends, it is required that the agents communicate with the customer on the chat while carrying out the record-keeping job. This might lead to reduced efficiency and lower rates of customer satisfaction.
To overcome this burdened situation, chatbots handle the chat process, whereas the agent accompanies the bots in making notes and registering records or vice versa.
In this way, a customer is paid complete attention, and the records are maintained with accuracy.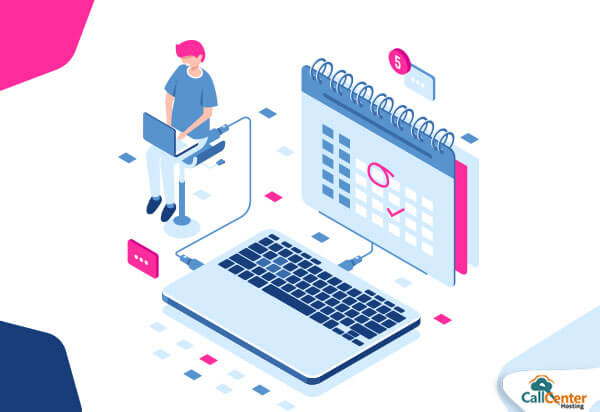 5. Save Agents' and Customer's Time
Time plays an integral role when it comes to evaluating an agent's efficiency. It becomes essential for the agent to respond to as many customers as possible in the least time. A chatbot sheds most of the customer interactions in a matter of minutes because of its intelligent design.
This saved time duration can be put into an efficient job by the agents such as monitoring customer interests, training about new technology, or keeping a check on existing customer data.
Wrapping Up
A chatbot can be said to be a companion of the agents as it works hand in hand with the agents and saves much time for essential tasks. The chatbot, with its skilled design, can get a more in-depth insight into the customer's needs and help them predict future trends.
Moreover, a chatbot makes sure that no customers are left unattended. Irrespective of your business needs, automated tools such as chatbots can help businesses in the long term leading to increased growth rates and scaled business continuity.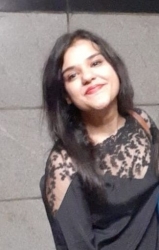 Latest posts by Aashita Sharma (see all)