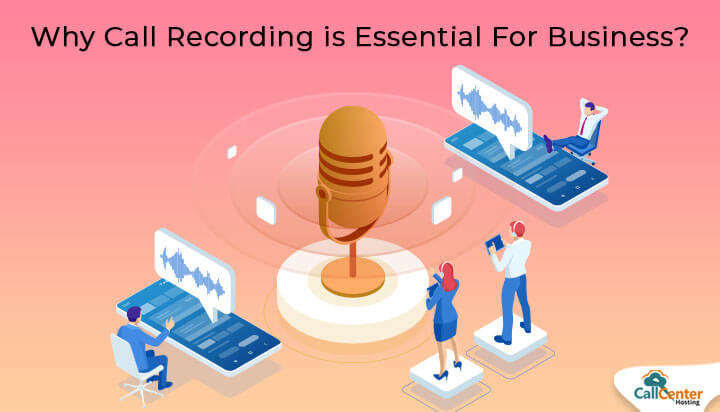 Customer service is an important aspect of any business. It is the foundation of building great customer relations and customer loyalty. Nowadays, businesses lose their customers rapidly due to bad customer experience.
In addition to abandoning a business or a brand, customers influence the purchase decision of other buyers too by sharing their own unpleasant experiences and posting negative reviews online.
According to ProvideSupport.com, 95% of consumers share unpleasant experiences while interacting with businesses, and 45% of customers post negative reviews on social media. Hence, no business can prevent revenue loss without delivering superior customer service continuously.
For businesses to assess and improve the customer service experience for the customers, it is essential to monitor the live calls/customer conversations.
But, most companies lack the resources required to monitor and evaluate every ongoing conversation between a customer and an agent/employee.
However, cloud telephony solutions make it easier for businesses to assess customer service quality by recording both incoming and outgoing calls by providing a built-in call recording solution.
The call recording software records every telephone conversation made over Voice over Internet Protocol (VoIP) or Public Switched Telephone Network (PSTN). Also, the software stores the recorded telephone conversations in a digital audio file format in the cloud.
The managers or supervisors can assess the quality of customer service by playing back and reviewing the recorded conversations regularly. However, call recording helps businesses to reap several benefits in addition to evaluating and improving customer service.
Let's Have A Look At 11 Reasons Why a Business Must Record Every Inbound and Outbound Call-
1. Boost Customer Service Experience
No business can improve customer service quality and delivery without recording inbound calls. The managers can review the recorded telephone conversation to assess the quality of customer service delivered and identify the factors impacting the customer experience.
They can further increase customer loyalty by delivering personalized support and service using the informational insights gained by analyzing the recorded calls.
2. Make Employees Pay Attention to the Customers
Most organizations these days allow employees to bring and use their own devices. The bring-your-own-device (BYOD) strategy often makes it difficult for businesses to make employees pay full attention to customers.
There are always chances that an employee might check emails or access social media on their smartphone while interacting with customers.
When business records every call, it becomes essential for employees to pay full attention to customers and focus on customer personalization.
3. Provide On-Time Coaching and Training
The managers can easily identify the strengths and weaknesses of every agent by reviewing recorded calls regularly.
They can further make employees deliver superior customer service by playing back the recorded telephone conversations and suggesting improvements.
The call recording tools further make it easier for managers to boost employee performance by providing relevant coaching and training at the right time.
4. Convert Leads into Customers
For sales reps, it is necessary to collect valuable customer details in order to close sales deals. By listening to the recorded customer calls, agents and managers can figure out what exactly the customers are asking for.
Also, they can gain the information insights required to follow up with customers and close sales deals.
5. Never Miss Crucial Information
While interacting with a customer, employees need to capture a variety of crucial information. But it is not feasible for the employees to record details without listening actively and attentively.
Also, it isn't very easy for the agents to manually keep track of customer information while interacting with the customer.
The call recording software enables agents to focus on personalizing and improving customer experience by eliminating the need to take notes or capture information manually.
6. Understand Customer Needs and Expectations
While reviewing the recorded conversations, managers can easily understand what customers need and expect.
The call recording tools further help managers to monitor the changes in customer demands and expectations with time.
This information helps decision-makers to improve customer experience by making informed decisions. The recorded calls also allow the managers to identify the improvements and modifications required to boost customer satisfaction and loyalty.
7. Improve Quality of Products and Services
For businesses to meet customer expectations in the long run, it is essential to provide customized service continuously.
While reviewing recorded calls, the marketing and product managers must focus on what customers like and dislike about a product or service.
The insights gained by analyzing real-time customer feedback will help managers to decide how to meet customer expectations by improving the product or service.
8. Resolve Customer Disputes Early
Every year businesses incur huge legal expenses to resolve the potential dispute with customers and clients. In addition to increasing legal costs, customer disputes also impact the businesses' reputation negatively.
When a company records every telephone conversation, it can resolve customer disputes without any hassle and delay. The managers easily resolve customer disputes by playing back the recorded interaction.
They can even use the call recording software as a robust tool to prevent customer disputes from converting into lawsuits.
9. Improve Regulatory and Procedural Compliance
A business can record every call ethically and legally by informing the customers on a prior basis. The cloud telephony solutions notify customers that their call is being recorded by playing a voice message.
At the same time, the recorded calls help businesses to avoid paying hefty penalty fines by adhering to a variety of regulatory guidelines.
In addition to avoiding expensive lawsuits, the call recording solution safeguards their reputation and credibility.
10. Increase Conversion Rate
While planning outbound calling campaigns, managers can create a customer persona by using the previously recorded calls.
The personas help telemarketing professionals and outbound agents to boost sales by understanding the needs, interests, buying behaviors, and pain points of the targeted customers.
The managers can further use the customer personas as a tool to make data-driven and object-oriented outbound calls, along with customizing outbound call campaigns.
11. Keep Agents and Employees Motivated
A manager can easily keep the recruits and existing employees motivated by playing great customer testimonials and customer success stories.
They can even consider creating a customer testimonial library consisting of varied calls. The manager can play the customer testimonials before staff meetings and training sessions to make employees assess customer service quality and discuss how to deliver superior customer service.
A business can easily record every telephone conversation between customers and agents by selecting the right cloud telephony services.
For instance, it can record every incoming call using a cloud-hosted IVR system and every outgoing call using cloud-based auto dialer software.
In addition to recording the call in HD audio format, the cloud telephony software stores the recorded conversation on the cloud.
Hence, the decision-makers can accomplish a variety of tasks by listening to the previous call recordings without putting extra time and effort.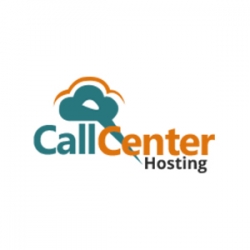 Latest posts by CCH Editor (see all)