Delivering exceptional customer service requires a customer focussed mindset and a lot of empathetical aptitude towards understanding customers' needs.
Customer interaction with a brand is a journey. It has a multitude of touchpoints. From getting to know the brand to explore the product options, buying the products, and using them; a customers' relationship with the company is based on seamless customer service offered.
In this guide, we will learn about the basics: what is customer experience, why is it essential for business and tips and tricks from experts to improve customer experience.
What is Customer Experience?
Let say a customer contacts an agent regarding buying a product, which is currently out of stock. Now, there can be two customer service approaches in this case:
Approach 1:  Agent: "You can't order the product until next month as it is currently out of stock."
Approach 2:  Agent: "Sir, the product will be available next month. Meanwhile, I can record your purchase response and get back to you as soon as the product reaches our warehouse".
While the first approach does not seem to provide an ultimate solution to the customers' problem, the second approach lies more on the positive side. It intends to give an optimistic and lasting impression on customers' minds.
Thus, customer experience, also known as CX, is your customers' overall perception of their experience with your brand or business.
According to Hubspot, "customer experience is the impression you leave with your customer, resulting in how they think of your brand, across every stage of the customer journey.'
Why is CX Important for Your Business?
Your customer is your brand.
Forrester defines CX as "How customers perceive their interactions with your company."
In the midst of this increasingly digital era, where human interactions can make or break an organization, it is essential to come up with seamless customer experience. Research by Qualtrics shows that "more than two-thirds of a company's competitive edge in the market is based on the experience they deliver to their customers."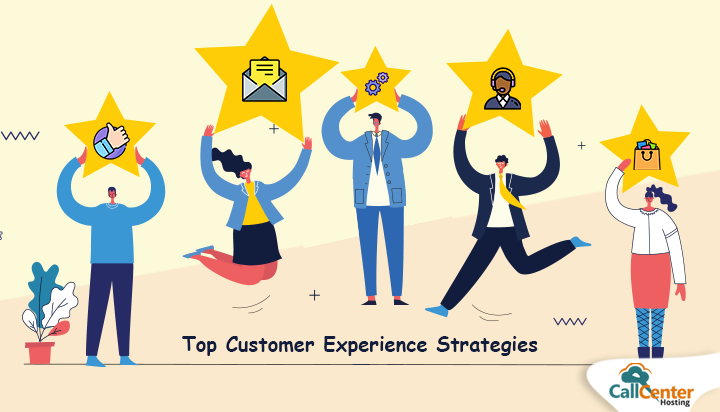 CX Tips & Tricks from Experts
Let's look at some CX tips and strategies formulated by industry experts that emphasize on customer experience.
1. Develop A Company Culture That Embraces Your Customers
According to Harley Manning, Vice President & Research Director, Forrester – "You just cannot get to "outstanding" if your overall company mission is about creating shareholder value and not about delivering value to your customers."
The most critical CX strategy an organization can adopt to improve their customer experience is to create an internal company culture that embraces quality customer service. Creating a work culture that genuinely works towards building trust and quality relationships with the customers helps in building a customer-oriented strategy.
2. Understand Your Customers Better
Rieva Lesonsky, CEO, SmallBizDaily.com, says that – " to deliver good customer experience, talk to your customers, understand their needs and wants. And then, of course, you need to sell the product they want to buy."
The key to delivering outstanding customer experience it to "make everything about your customers." Being customer-centric and understanding your customers' needs should be given higher priority than highlighting your product, features, and pricing on the website.
Instead, the brand should focus more on directly interacting with the customers to understand their wants better. This technique will not only help in building customer-centric products but also will give insights about the do's and don'ts, likes, and dislikes about your product.
3. Value Customer Feedback
According to John Turner, CEO/Founder of QuietKit, "the feedback from the customers help a business to focus in a better way and make considerable improvements to improve customer experience."
The best way to improve customer feedback is to improve customer experience and review your products and services. It is always advisable to consider your customers' reviews, problems that they report regarding the product as a framework to improve the intricacies of your services.
4. Reduce Friction as Much as Possible
Emily Sergent, Director of Customer Experience, Hotjar, believes that "the best customer experiences are the ones with the least friction."
It can be said that the customer of today's time does not compare a business to its direct competition. Instead, they compare the company to the best customer service they have experienced so far.
And they expect the same degree of customer service from the business they choose. Therefore, a company needs to analyze all their points of interaction with the customer and figure out the point of friction.
Points of friction can be the long hold times that customer faces on-call or customer-friendly hours of operation. There are various places to eliminate friction.
5. Hire Value-Based Contact Center Agents
"You can easily train employees, but you can't change the fabric of who they are. Hire call center agents who have a wealth of common sense."– Blake Morgan, Forbes.
Enough emphasis is laid on the qualities of contact center agents. The way a contact center agent handles people and deals with the situations can bring drastic changes in how businesses work.
Thus, a company must always hire agents who possess some customer-oriented qualities like being a patient listener, able to perform under stress, people who are accountable for their actions.
6. Make Listening to Your Customers a Priority
"The secret to the outstanding customer experience is talking to your customers. Learn from your customers and understand their pain points" – William Harris, Google Ads Expert, Elumynt.com
The most important thing a business can do to be customer-centric is to listen to their customers and prospects. Companies should aim at getting close and personal to find out what people think about them and what annoys them about the products and services.
Understanding the customer's pain point and then establishing processes to reduce customer effort should be the top priority for any organization.
In all, the best approach towards developing a great customer experience is to gain from the collective knowledge of intelligent, creative, and passionate people. Active listening and showing considerable empathy can boost customer experience.
Recommended Reading – "7 Customer Service Tips That Help Businesses To Improve Customer Experience "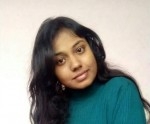 Latest posts by Kritagya Pandey (see all)