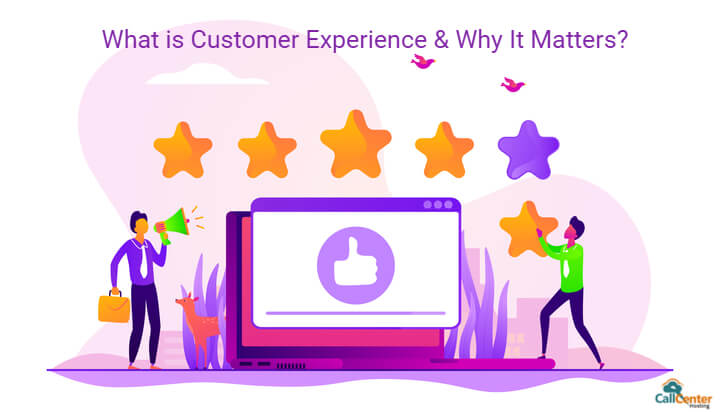 If you are in a meeting or presentation pertaining to customer service, one term that would be ubiquitous is "customer service." But do you know what exactly does "customer service" means?
Customer experience comprises of multiple elements, but it basically comes down to the idea, your brand brings to the customer's mind. You might have a very strong customer service that is backed by high-quality products, but when a customer gets a product that is broken, their idea is that your company produces a low-quality product, and it would become their reality.
What is Customer Experience?
Customer experience, sometimes known as CX, is the customers' general perception of their experience with an organization. This perception results from each and every interaction that a customer has with a business, right from navigating the website to talking to agents on phones.
Why is Customer Experience Important for your Organization?
No business can deny that delivering exceptional customer service is important for it achieves its goals. The better your customer communication is, the better will be your reviews, and more the business, while also reducing customer complaints and returns significantly.
Some benefits of providing a great CX includes:
Increased rates of customer retention
Elevated rates of satisfaction
Positive Reviews
All business, no matter what sector they operate in, can benefit significantly by improving the customer experience. Here is why CX is so crucial for businesses.
1. Provides Competitive Advantage Over Customer
All businesses want a competitive advantage against their competitors as multiple organizations are working in the same area and offering the same products and services.
As an organization, you will be able to leverage customer experience to differentiate yourself from your competitors, as it will help create brand recognition around your organization.
Different customer experiences provide customers with a platform where they not only consider the products as well as the price, they also consider the overall service, both pre-purchase and post-purchase, before going forward with a purchase.
2. Increases Customer Retention and Loyalty
If you want customer loyalty then great customer experience is your best bet, as it can lead to significant increase in customer retention and brand loyalty through customer satisfaction.
Positive customer experience will make your customer feel valued by the business, and they are much more likely to stick to your brand than customers who had faced poor customer experience
Good customer service makes customers feel appreciated and valued, which makes them continue doing business with your organization. And almost every business is aware that it is cheaper to retain customers than to get new ones.
An exceptional CX makes the customers, doubtful about moving to other business, as doubt will persist if the other organization will be able to provide the same with the level of customer experience.
3. Helps Build Goodwill in the Market
One of the most effective forms of marketing and the most result-oriented way of advertising is word of mouth. Word of mouth marketing can help you attract new customers, build goodwill in the market and engage the existing customers.
But to ensure good word of mouth publicity, you need to provide good customer experience to make your customer happy, as these happy customers will be the one who will act as an advocate for your brand.
4. Helps Create Personalized Relationships
Every customer wants to feel that they matter to organizations and are not merely a part of a large and nameless mass of customers. By providing a communication experience that depends on customized solutions for each individual, organizations can strengthen their relationships with the customer.
Many businesses send emails that carry offers to customers, and not just emails, there are text messages and other forms of electronic communications. All of this is done to ensure that your company stands out from the competitors and reaches its target audience.
But by making these electronic communications personal, you stand a better chance of building a relationship with your customer and increase their trust. Not only will you be delivering incredible customer experience, you will also be able to exhibit a personal touch to it, leading to better retention and long-lasting relationship.
5. Help Increase Customer Satisfaction
Providing excellent communication experience is one of the easiest ways to exceed customers' expectation. As a company, you have to go the extra mile and deliver reliable services. By doing this, you can make your customers happy, leading to increased customer satisfaction.
Effective customer communication is a great way to exceed customers' expectations. Businesses have to be reliable and deliver what they promised. By offering what you promise and going an extra mile, you can delight your customers, which can lead to increased customer satisfaction.
Conclusion
Every organization stands for a specific tone and message and expectations of the consumers. The company offers experience, either directly or indirectly, and that is what customers expect from it; meeting these expectations is significant for success.
But in these competitive times, customer expectations are rising at a much faster rate than ever before, leading to a mismatch in customer expectations and customer experience. Consumers want the best experience possible at every interaction they have with a company.
This is where a good customer interaction comes in, by charting the consumers' journey, you could create an exceptional experience for them. Providing a good customer interaction is essential as it will help you to stand apart from your competitors and reflect what your organization stands for.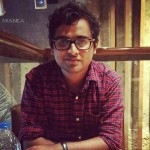 Latest posts by Harshvardhan Sharma (see all)