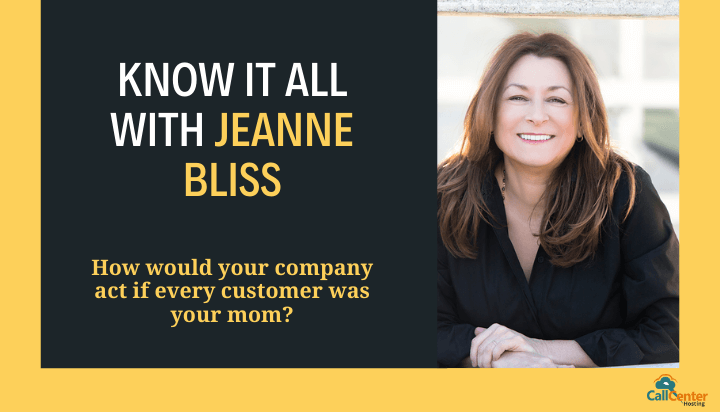 How would your company act if every customer was your mom?

– Jeanne Bliss
Imagine your business treating their customers like they treat their moms. In which direction do you think your business will grow? Onwards and upwards, I'm sure. However, unique it may be, this customer service is a sure shot way to make your business matter. It helps by making customer lives more comfortable. It helps in the best way it could.
This surprisingly unique advice is something Jeanne Bliss, CCXP, and Customer Service Influencer believes in. She believes people thrive on respect and trust, and the only way to show them you care is to genuinely do so and make their lives easier in the process.
Jeanne Bliss is the founder and CEO of Customer Bliss; she helps companies grow by improving customers' lives. She helps businesses rise from the ground and develop a customer-centric culture. She is also the co-founder of CXPA.org (Customer Experience Professionals Organization).
She has written a total of four books with expert advice on building a customer focussed business. The latest one being "Would you do that to your mother? The make mom proud standard on how to treat your customers."
Read ahead to find her journey, insights, and expert tips on customer experience and customer service.
1. If you had to define your journey in a few words, what do you think will be your starting point?
 Jeanne: Growing up with a dad who had a Buster Brown Shoe Store in Des Plaines, IL.
2. What is the best advice you would give to a business that wishes to improve customers' life but doesn't know how to do so?
 Jeanne: Start with the life. Know people's emotions and goals. And build to that. Don't ask them to validate what YOU are doing. Ask them to define their goals and what's important to them. Then build how you'll be remembered in how you deliver that to them.
3. I see that you mention Trader Joes and their impeccable service in many of your talks? How do you think more businesses can attain that or be at that level?
 Jeanne: I've written four full books to help you with that! My latest, "Would You Do That To Your Mother?" is a simple way to get started.
4. Do you think humans are being eliminated from the customer service world? If yes, is that a good or a bad thing, according to you?
 Jeanne: No. I think that their importance will actually be elevated as there will be a time when people need to opt-out of self-service. Then you need the highest level person possible who listens, is trusted and is in a position to help you.
5. What are 3 things that happen to be non-negotiable in any customer-driven organization?
 Jeanne: That honestly depends on the organization.
What must you always do for your customers to feel honored?
What must you never do?
Same for your employees. Ask and answer both of those questions for your business and company.
6. Is there any common ground, like one piece of advice that works for all businesses irrespective of their area or demographic?
 Jeanne: People thrive on respect and trust.  Full stop.
7. In your last book, you gave the "make mom proud" standard of customer service, and that is an interesting way to see your customers? How did you come about this comparison and this way of viewing one's customers?
 Jeanne: I wanted to simplify this work. We've made it very complicated. This book is my way of helping people cut through and act – no matter what kind of company they are in or where they are in that company.
8. What would be your advice to someone starting up with their business? What is the first step they should take towards a customer-driven organization?
 Jeanne: Know your purpose – how will you improve lives, and how do you want customers to remember you?  Now, go build that. Enable your people to do that.
9. Do you think innovation is necessary for customer service? What do you think drives this innovation?
 Jeanne: Innovation for me is about being inspired by the lives and needs and goals of the people we are there to serve. It moves us from our internal focus to rethinking and building starting with others.
10. Are you working on any new book? If yes, can you tell us a little about it?
 Jeanne: I am about to launch my new website – which has been like writing a new book. It is the evolution of my work – focusing on "Your Three Blocks Long." How will you be remembered? We will launch by November.
For more such expert opinions and customer-driven ideas, subscribe to our blog, or follow us on Twitter, LinkedIn, and YouTube.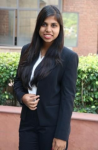 Latest posts by Niharika Gupta (see all)