Dialers are becoming increasingly popular these days. They have become a necessity for every call center as they smoothen the call center operations and help them align their business goals.
Hosted VICIdial® is one of the most popular contact center solutions that there is. It is open-source software that can be scaled to all levels of businesses and handle communications for every industry, irrespective of their domain.
Along with the basic set of features that every contact center software should have, VICIdial® also comes with added advanced functionalities that help call centers to simplify their business and run their communications seamlessly.
Hosting VICIdial® is also very versatile when it comes to the technical specifications it holds. It is supported by all kinds of devices, including web-based, desktops, android, and iOS devices. It is also scalable to all kinds of businesses- small, medium, or enterprise level.
One other thing that proves its versatility is the fact that it can be integrated with all different kinds of business applications to make the process for agents smooth.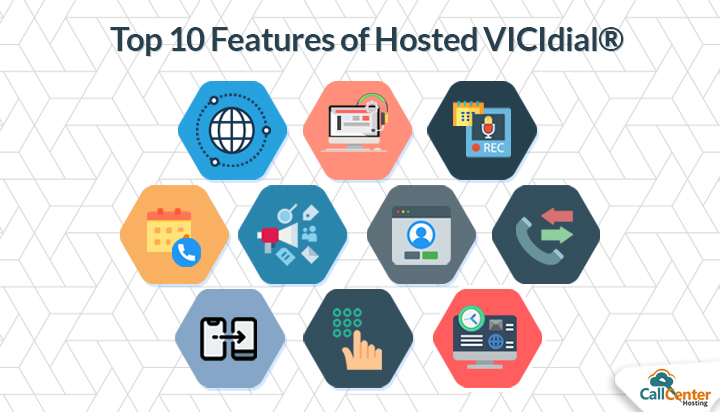 Now that we have seen what a VICIdial® Hosting is and why it is so popular, let's look at the amazing features that it has. Here's a list of features you would not want to miss in your call center:
1. Easy Access from Anywhere
VICIdial® gives you the option of accessing the software from anywhere as it is a web-based software that only requires a stable internet connection.
This flexibility allows agents to work from anywhere without any hassle or delay. It also helps a call center take every customer call and not miss out on any business. This flexibility also helps small businesses and startups that are in their initial phases and do not have an extensive staff as they can hire remote employees that work from their locations and provide benefits to the business like they were present in the office premises.
2. Auto Dialing Modes for Different Campaigns
VICIdial® is a call center software that has the functionality of a dialer. It can help call centers choose a dialing mode and a call ratio to call their customers and ensure that agents work to their maximum potential.
Such automated dialing modes call one number after the other and help increase the productivity of the outbound campaign and gain more customers for the business. Call centers can choose from calling customers one by one manually to broadcasting a message to thousands of customers in one go, whatever fits their purpose better.
3. Automated/Scheduled Call Recording
Call recording is an essential feature for all call center software these days. It can be used for different purposes like analyzing the calls, settling disputes, or just keeping a database of all the conversations.
Call recording is crucial as it also helps in the training and development of new agents. It also allows managers and seniors to analyze agent calls and prepare a feedback/suggestion trail for them. VICIdial® makes it easy to control what calls you want to record and what you do not.
4. Can Be Used for Blended Operations
Contrary to what most people think, VICIdial® is capable of blended operations as well. It can act as an excellent inbound call center software by routing calls based on different algorithms. Alternatively, it is also a great outbound call center software as it supports all types of outbound dialing modes to maximize reach.
So, putting these two together, VICIdial® can be considered as a top-level blended call center software. It also supports emails and is a wonderful option for call centers that perform both inbound and outbound operations.
5. Call Transferring
There might be times when agents are unavailable at the office, or they have to run some errands. VICIdial® solves the problem of missing calls by giving an option to transfer these calls to their mobile devices so that they never miss any calls from the customers.
Call transfer is a crucial feature for businesses as it gives the employees flexibility to work from wherever they are. All they have to do is enable their call transferring, and they are good to go. It also helps maintain the productivity of the employees as they get to work without hampering their day to day activities.
6. Callback Scheduling
Some calls do get missed by agents or are not answered by the customers in the first attempt. Agents must remember to follow up on these customers in order to keep them in the loop. VICIdial® comes with an option to schedule callbacks so that the agent never forgets to follow up with any customers.
Callback scheduling helps agents stay organized and follow up to their customers on time, making it easier for them to keep their clients in the loop and not miss out on any business in the process.
7. Custom Music for Different Campaigns
VICIdial® also comes with the option of custom music for every campaign that a call center is starting. Some campaigns have specific themes and require customers to stay engaged while the call is connecting or transferring to different agents. In such times, a custom music option helps by keeping customers busy and calm during the wait times.
Businesses get to select the music they want to play. Alternatively, they can also play some offers or wishes if their campaign demands that.
8. Easy to Use and Access
VICIdial® is a highly versatile and easy-to-use software. It holds all the features under a single dashboard and gives the users an easy way out to handle calls and maintain their records.
It makes it super easy to handle calls-both incoming and outgoing. It also makes it easy to handle emails and the live website chat in the same browser itself. It also has a simplified UI that enables all agents to navigate and control all options with ease.
9. Predictive Dialing
VICIdial® also has the option to dial numbers predictively. This feature means it can predict when the next agent will be free by analyzing their average handling time (AHT) and makes the calls accordingly so that no connected call is put on wait.
It also has the functionality to filter out the busy tones, no answers, answering machines, and unreachable numbers. Not just that, it can further leave a message on the answering machines. All these features help the call center maximize their reach and gain more customers.
10. Real-Time Campaign Display Screens
VICIdial® can run multiple campaigns together, making it difficult at times to keep track of them all manually. Hence, there is a feature that displays real-time campaigns to better monitor and controls these campaigns.
The real-time analysis also gives the senior management insight into how far along the campaign is and how good it is doing. Hence, this display of campaigns helps in the overall management of the call center and the goals it plans on achieving.
Some Other Features of VICIdial®:
Ability to integrate with an IVR for both outgoing and incoming calls
ACD for smart routing of calls and better workload balance for agents
Automatic DNC list activation for different campaigns
Ability to dial according to the customer or geography-specific time zone restrictions
Ability to view the status of all agents logged in at the moment
Ability to put the customer on hold with custom music in place
These are just some of the most important features of Hosted VICIdial® software. There are abundant benefits and features of this software for any call center, making it a perfect choice for call centers and helping them streamline their communication processes without any hassle or problems.
Don't believe us? Try the Hosted VICIdial® software yourself and see the change in your call center operations.
Get a 7-day free trial with CallCenterHosting! No commitments.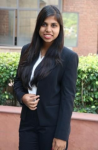 Latest posts by Niharika Gupta (see all)