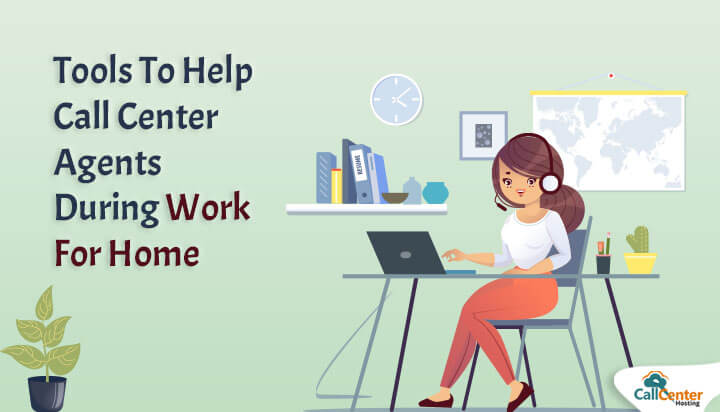 During emergencies, employees are expected to work and operate while staying at their places. Also, the work from the home scenario is making the managers face some challenges.
Operating a call center while working from home requires the agents to employ some tools that would be of great help for them. Equipping an intelligent tool for handling the calls would significantly affect the performance and would act as a companion.
Useful Tools for Call Center Agents 
If a call center business has implemented the work from home arrangement for the agents, one would need to figure out a way of managing things. Here is a list of some tools that could contribute to the efficient management of the call center while working remotely.
1. Sufficient hardware and well-equipped system
Working from home initially requires you to ensure a wholly configured computer system with all the necessary equipment and storage. It is necessary to make sure that the system's hardware and software are tightly coordinated and are intact.
Also, it is equally essential to ensure that the system consists of updated security features and tools for smooth working experience.
2. Cloud-based dialer 
An agent has to enter numbers and dial-up the customers manually. This process of dialing every customer separately would lead to a wastage of time. By deploying an excellent cloud-based auto dialer, the agent can simplify their means of reaching to a customer or making an outbound call.
These dialers come with an online portal from where agents can contact customers anytime, anywhere, seamlessly.
3. Good internet connection
As the cloud-based call centers are famous for handling and securing all data and work on the cloud, it requires an internet connection to ensure smooth functioning. A good internet connection also makes sure that not only your communication would not get interrupted with customers as well as the internal team.
4. Video/Voice conferencing 
Maintaining connectivity with the other employees and the managers is an essential aspect in smoothing the functionality of the call center. Also, managers must organize meetings on video or on call to regularize the performance and reviving the plan. There are various software and applications available that enable virtual conferencing and ease meeting room discussions.
It is a fact that visual communications or what we call as video conferencing is better than discussing team strategies over the call. In cases of technical faults, it is easy for IT personnel to resolve the issue by merely sharing the screen.
5. Good quality accessories
For carrying out productive conversations with the customers, agents are required to ensure a proper system of hardware such as a microphone and a headset. To enable appropriate two-way communication with the customers, agents should be able to hear the customer correctly and ensure that their voice reaches the customer's ears with no interruption.
A minor error in the transmission of a word or misquote can lead to poor customer experience.
So, it is essential that the agent uses a good quality headset and keep a pair of headphones as a backup for emergencies. The agent cannot afford to suffer downtime because of a slight error in the headset.
6. Efficient power back up
Handling call center online or on the cloud requires power, i.e., electricity. There might be instances when an agent faces a sudden power cut that leads to reduced productivity. To prevent such cases from happening in the future, it is recommended that the agent installs the UPS system or inverter hardware.
So, whenever there is a power cut, the agent handles the customer calls without any interruption.
7. CRM software
The call center managers cannot allow a customer resolution without any tool that registers customer data. Missing out on essential customer-related information can leave a negative impact on the call center's image.
Using reliable CRM software eases the process of registering primary customer data such as their billing history, past interactions, contact information, call logs, FAQs, etc. With an excellent CRM tool, the agent can easily compile the customer's data to stay updated at all times.
8. Managing analytics
If you are a manager and are facing troubles in keeping an eye over your employees who are working from their homes. The process is easy when you are working in the office, on the same premise.
Working remotely requires a specialized tool that can help you evaluate employee metrics to analyze the performance.
9. Customer survey tools
It is very important to keep up with the trends in demand and the grievances of the customers. Even with the barrier of distance, managers should stay updated with what his/her agents are offering the customers.
It also helps them in deciding strategies that could lead to high levels of performance and better analytics. By using a surveying tool after every customer, the call can help in making progress and advancement irrespective of the connectivity, monitoring, or any other analytics.
In the end, the only thing that matters to the manager the most is the satisfaction of the customers and quality services being provided to them.
Wrapping up 
Managing businesses or working with a company is no more a routine of carrying yourselves to a workplace and work with a scheduled time. With the growing trend of working remotely, companies (mostly employees) are facing severe difficulties in ensuring a seamless call center operation.
To encourage the work-from-home pattern of managing a call center, some factors need to be kept in mind. From preparing a power backup to ensuring high-performance broadband to using good quality headphones, agents need to keep some things in check to ensure seamless customer handling.
With the above-mentioned necessary tools, a call center agent can efficiently manage to serve their customers with uninterrupted services from resolving issues to promoting a newly launched product. Checking the boxes of all the explained tools will help the agent in being prepared for any possible situation that may occur in the future.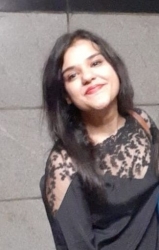 Latest posts by Aashita Sharma (see all)