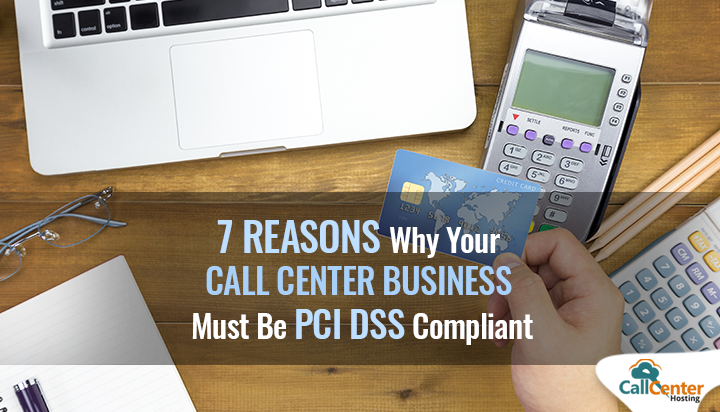 The sophisticated features provided by cloud-hosted call center solutions enable businesses to run and monitor multiple marketing campaigns efficiently.
But no call center can run telemarketing campaigns and process financial transactions effectively without complying with important information security standards like Payment Card Industry Data Security Standard (PCI DSS).
According to Investopedia.com, "Payment card industry (PCI) compliance refers to the technical and operational standards that businesses must follow to ensure that credit card data provided by cardholders are protected. PCI compliance is enforced by the PCI Standards Council, and all businesses that store, process, or transmit credit card data electronically are required to follow the compliance guidelines."
Being PCI DSS compliant, your call center will adhere to a set of information security guidelines set forth by leading payment card processors – Visa, MasterCard,  American Express, Discover Financial Services, and JCB International.
The compliance will showcase your call center business's capabilities in handling credit card information of customers securely by complying with twelve distinct requirements of PCI DSS.
Also, the compliance will further help carry out financial transactions securely by preventing data breaches, avoiding paying hefty fines, and eliminating litigation threats.
At the same time, you can use PCI DSS compliance as a badge of honor to impress prospective clients and beat the competitions. There are a number of reasons why your call center needs to be PCI DSS compliant without any delay.
1. Adhere to a Globally Accepted Information Security Standard
PCI DSS is one of the most important information security standards for businesses processing credit card information. In addition to being supported by five leading payment card brands, the requirements of PCI DSS are accepted across countries.
By being PCI compliant, your call center business can run telemarketing campaigns and process financial transactions without much worry about the security standards for credit card information processing of specific countries.
2. Prevent Data Breaches
According to a market research study sponsored by IBM, "The average cost for each lost or stolen record containing sensitive and confidential information also increased by 4.8 percent year over year to $148 for each stolen data." In addition to handling credit card information securely, the provisions of PCI DSS also help call centers to prevent security breaches.
When your call center follows 12 distinct security guidelines of PCI DSS, it can withstand data braches more effectively. Hence, PCI DSS compliance will help your call center business to reduce the risk of security breaches.
3. Avoid Paying Hefty Penalties
The leading payment card brands impose fine ranging from $5000 to $5000000 on merchants and call centers for processing credit card information without complying with guidelines of PCI DSS. They further make the merchant or call center pay fine ranging from $50 to $90 per cardholder data breached or compromised. Hence, your call center might pay hefty fines and penalties for not complying with various guidelines of PCI DSS.
4. Leverage Cloud-Based Call Center Solutions
The cloud-based call center solutions help your business to deliver customer service and run marketing campaigns efficiently without increasing infrastructural and operational cost. They further make it easier for your call center business to comply with 12 requirements of PCI DSS.
The cloud vendor will keep the call center solutions up-to-date to comply with globally accepted information security standards. You can leverage the right cloud-hosted call center solution to make your call center PCI DSS compliant in a short amount of time.
5. Make Agents and Managers More Productive
When you do not keep in place the security procedures required to protect sensitive customer information, the call center agents and managers have to put extra time and effort to prevent security attacks and data breaches.
The important guidelines of PCI DSS will enable the agents and supervisors to spend time only on personalizing the customer experience and reducing average call handling time. Hence, you can make employees more productive by making the call center PCI DSS compliant.
6. Boost Customer Confidence and Experience
The cloud-hosted auto-dialers help call centers to run multiple marketing campaigns efficiently. But no call center can increase sales conversion rate consistently without boosting customer experience and confidence.
The growing instances of online financial frauds often dissuade customers from sharing credit card information or conduct financial transactions through call centers. The PCI DSS compliance will help your call center to run outbound marketing campaigns more efficiently by boosting both customer experience and customer confidence.
7. Review and Strengthen Existing Security Procedures
Often owners ignore the significance of reviewing and improving security policies and procedures of their call centers at regular intervals. While making your call center PCI DSS compliance, you need to assess, alter, and improve existing security procedures.
The assessment will help you to identify the steps required to store only essential customer information and protect sensitive customer data. Also, it will become easier for you to comply with other important information security standards after being compliant with PCI DSS.
Several studies depict a consistent increase in the number of businesses and call centers that are 100% PCI compliant. Hence, you cannot keep your call center business relevant and competitive in the near run without complying with various requirements of PCI DSS. You can make your call center business 100% PCI by implementing a robust strategy.
The strategy will emphasize on installing a firewall to protect sensitive customer data, encrypting sensitive customer data during transmission, implementing access restrictions, and monitoring agent activities based on call logs. However, it is also important to evaluate the systems used for dealing with credit card data periodically to ensure that your call center meets all requirements of PCI DSS.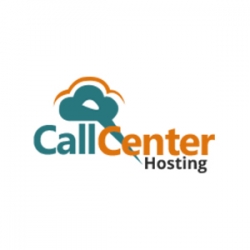 Latest posts by CCH Editor (see all)