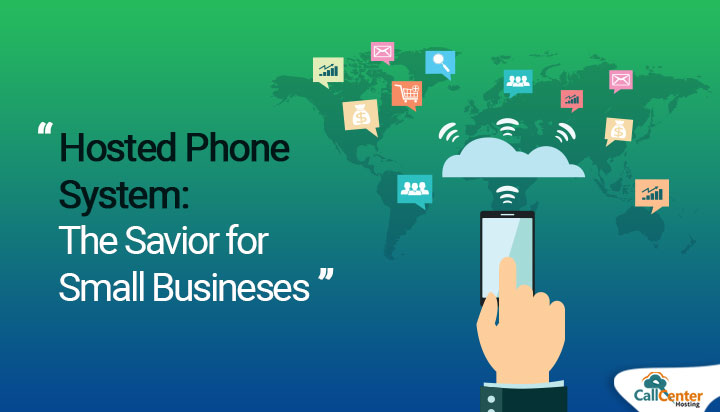 Small businesses (SMBs) are an essential part of the economy and helps in the overall development of any country. SMBs are more grounded in the sense that they give the customers a feeling of belonging and, in turn, enable the customers to trust them more. Since these small businesses are built on communication and trust, it is essential that these businesses have a proper communication system in play.
Hosted phone systems also known as hosted PBX/cloud PBX provide a platform that helps businesses improve their communication and interaction with the customers. A right hosted phone system can help small businesses thrive and succeed.
Hosted phone systems are a communication solution hosted on the cloud that gives businesses both the power of the cloud and the benefit of an effective and seamless communication mechanism. Every business that wants to thrive should adopt a communication system that helps them move ahead and improve their customer experience while building a loyal customer force for them.
Since communication is the most essential aspect of any small business, let's look at the challenges that hosted phone systems can solve for these businesses.
1. Money-Saving:
Hosted phone systems save a lot of costs as it does not require your business to invest in any hardware or extensive staff. Small businesses are anyway looking to save money and look for options that can reduce your overhead capital.
A hosted phone system is a service-based model that helps the business adapt to operational services and not worry about the costs of an elaborate IT department or a large investment in the setup or the hardware. In all, a hosted PBX gives small businesses a solution at a much lesser cost than any other communication system, making it the perfect choice for them.
2. Scalable:
Small businesses are unpredictable in nature; they can grow or not grow depending upon the circumstances and the business dynamic. In such an environment, it is crucial to have a phone system that does not rely on extensive factors to add or remove extensions.
Cloud PBX gives businesses the liberty to add or remove extensions according to their preference. It also helps the business manage their funds while upscaling or downscaling as the business only has to pay for the services they currently use. The extensions, when needed, can be added easily on the same day itself.
3. Less Risk:
Every business, be it small or big, is prone to risks. The difference between small businesses and enterprises is that small businesses do not really have a recovery plan in place. Enterprises are all prepared for natural disasters or any other mishappening that happens in their business. So, for a small business, a hosted phone system means one less thing to worry about. Since the phone system is offsite and mostly on the cloud, businesses need not worry when disaster strikes them.
A cloud hosted PBX ensures that the communication system remains intact even if the business is falling apart otherwise. Therefore, a hosted phone system would act as a barrier for your small business, helping it thrive and blossom even with the risks that pertain.
4. All in One Solution:
With a normal phone system, a business would have to adopt an IT administration, take care of the hardware, maintain it, and incur all the additional costs that come with it. For any SMBs, all these things can become too much to handle at times.
A cloud PBX can be a smart option for small businesses as with it the business need not worry about any of these additional things and can just enjoy uninterrupted and high-quality communication services without any hindrance.
5. Liberty to Move Around:
A hosted phone system comes with the power of the cloud, which means that your employees are free to move around and get work done on the go. It has the functionality to forward your calls to the mobile application so that your business never misses a call even when you are out and busy running errands.
So, the cloud hosted PBX basically gives your agents to work remotely or work from home whenever needed, making it all the more important and versatile for your small business.
6. Increased Productivity Through Integrated Business Applications:
A hosted phone system comes with the power of the cloud, meaning it is possible in such a system to integrate other business applications. This versatility and the option of integrating different applications and making them work at a single platform makes it easy for employees to handle all their business.
Such integration also helps with the smooth functioning of the business overall as these apps are then used on the cloud platform on a service-based model, helping businesses save both time and money.
In Conclusion!
All these benefits of a hosted phone system apply very well to a small business as most of them are looking for a versatile and overall communication system for their business. Such a system simplifies the functioning of the business by making all their business communication a smooth and hassle-free process.
Such a system also saves these small businesses from the additional burden and costs that are required to install and manage an otherwise traditional phone system.
So, if you have a small business and are looking to grow, adopt a hosted phone system and see the difference for yourself.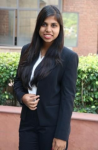 Latest posts by Niharika Gupta (see all)