Virtual call centers have turned out to be one of the best ways to handle your business in terms of customer support due to the numerous innovations it bring to the table. The idea behind virtual call centers is to make the best usage of the customer data and make a favorable support platform for the customers.
Since virtual call centers are based on cloud technology, so cues from the customer data always remain one of the major factors which helps to make the customer support process more intelligent and customer centric.
Virtual call centers are independent of any traditional setup and apart from few devices and a working internet connection, you need nothing else to execute the customer support process. So virtual call centers can lead to a substantial cut in the initial cost.
The cloud has made virtual call centers a big repository of customer information and based on the information, the agent-customer conversation becomes more accurate as the agents have real-time access to the customer's associated information.
Another benefit that comes with virtual call centers, is the sales acceleration. Any conversation that is supported by the information about an individual customer has always greater possibility of making things fall in a more positive realm of customer support.
The features that come with virtual call centers are most helpful in terms of applying the best possible ways to tap a promising customer base for your business. For example, a feature like predictive dialing dials the contact numbers of the customers after taking into consideration of the customer's demography, time-zones, and other such details.
So, in this way, a statistics based access made to the customers ensures that you can tap the best leads and reduce the chances of your business missing out on a promising customer.

In addition to this, the virtual call centers make the agents more efficient by providing them various tools to expedite the customer support process. Altogether virtual call centers come with the best features that bring the best results to your business.
When the sales have happened customer support is the most important aspect for retaining the customers. With the help of a flawless lead management, only the right set of customers have come to your business that eventually ensures the business growth.
Virtual call centers use all the resources aptly towards developing a steady customer base and small or large every business is benefited by its efficient features.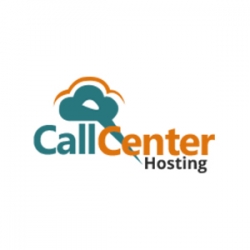 Latest posts by CCH Editor (see all)