What is a Cloud-Based Call Center?
A cloud-based contact center is a call center deployed on the cloud. It provides all the functionalities of a traditional or an on-premise call center with the added benefits of being available on the cloud. Cloud Contact centers can be called as a network-based service because they are owned and operated by the service provider. As a user, you can do the monitoring.
This service like structure helps businesses to avail contact center services on a subscription model and upscale or downscale these services according to their business. Such deployment of the call center gives a lot of benefits to the overall functionality of the call centers as flexibility in technology and using the data-driven insights become a general practice with them.
Why Are Cloud-Based Call Centers Beneficial?
Customers want top notch customer service these days, and contact centers play a significant role to decide how well the customer likes or appreciates a brand. Since contact centers act as a touchpoint between the customers and the brand, it is essential that they stay updated with all the new trends and technologies of communication.
Cloud-based contact centers offer features that improve the customer interactions and in turn leads to higher customer satisfaction. These features can include flexibility in business operations, speed of processes, user-friendly systems, remote agents, and more. Cloud-based contact centers are influencing customer experience and changing the way businesses communicate with their customers.
Cloud-based contact centers are better than on-premise contact centers as an on-premise contact center requires higher costs and management. A cloud contact center provides a cost-effective and scalable alternative to the traditional on-premise call centers and helps any business save their time and resources for more critical aspects of the business.
Cloud contact centers have become increasingly popular these days and almost every firm is either in process or considering the implementation of cloud. Apart from being cost effective and easy to manage, cloud contact centers are also eco-friendly or a green solution that help in the safekeeping of the environment.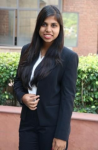 Latest posts by Niharika Gupta (see all)