Reliable communication tools are the need of every business, and VoIP has proved itself as a game changer technology as it makes business communication better and affordable. Implementation of VoIP solutions in businesses is a great way to boost business productivity.
Nowadays most of the businesses are thinking about switching to the VoIP technology because of the reduced call rate (for domestic and international calls), seamless communication, and reliable and secure network.
Besides cheaper calling rate, VoIP system offers distinct features such as call forwarding, call recording, video conferencing, and much more.
VoIP supports multiple calls at a time, which traditional telephony doesn't offer. Through a regular phone line, you can connect to a single person at a time. VoIP allows conference calling or group calling, which is beneficial for businesses, as they can do meetings or conferences over the call. Also, VoIP makes it easier for management and business associates to come together to communicate with their clients.
In addition to executing multiple calls at the same time, there are many more features of VoIP that can benefit your business, purposefully.
Also, the customer prefers instant communication, and VoIP is the fastest communication method as it enables the transmission of voice and video data over a network. VoIP technology is easy to upgrade; it doesn't require any downtime for installation.
VoIP assures a reliable and secure network, so you do not need to worry about data breaches as a third-party service provider takes care of all cloud operations under a safe internet environment. VoIP is also useful for remote workers as it assures seamless communication regardless of location. You can easily make calls via computers, business phones or even with mobile phones. Also, you can track call duration, call wait times, hold times, and overall usage of data.
These are just some of the features that explain why your business should opt for VoIP services, we have explained some more benefits of VoIP services below, let's take a look over the following VoIP infographic.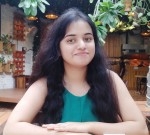 Latest posts by Naina Rajput (see all)