In the call center industry, dialers are becoming increasingly popular and essential for all outbound purposes. They give an efficient way out for businesses wanting to connect with a broad audience.
These outbound dialers come in types such as predictive dialer, preview dialer, auto dialer progressive dialer, and more. All these dialers have one or more basic functionalities with some unique characteristics that define the dialer. Auto Dialers are known to increase the talk time by 200-300 percent as compared to manual dialers.
What is a Predictive Dialer?
Predictive dialers work by predicting when the agent will be available to take the next call and dialing to prospects accordingly. It also filters out the busy calls, no answers, and answering machines only to connect the calls answered by a live human.
What is a Preview Dialer?
Whereas, preview dialers work by displaying the prospect details to the agent before making a call. It let agents choose when and to whom they make a call. Preview dialers help the agents to customize their conversation and provide a highly personalized experience to the prospect or the customer.
Both these dialers can prove to be essential for different campaigns. A preview dialer gives more scope for personalization, whereas a predictive dialer predicts agent availability and increases the agent talk time manifold.
Dialers- whether predictive or preview help call center in their outbound calling process. These dialers can also be used with services such as IVR and Voice broadcasting to gain maximum profit from the outbound campaign.
These days, cloud technology is also in the limelight for its versatile and scalable nature. Hosting dialers help by making them more efficient and flexible. It eliminates the geographical constraints and high maintenance and installation costs to provide better and cost-effective results.
Let's see who wins in this dialer face off by comparing predictive and preview dialers in different aspects of outbound dialing. Regardless of which dialer come as a winner of this face-off; hosting these on cloud and clubbing them with different technologies can help gain maximum profit from the outbound campaign.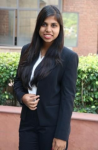 Latest posts by Niharika Gupta (see all)