"Satisfaction is a rating. Loyalty is a brand." – Shep Hyken
Whom do you call when you face a problem with your product/service?
A Customer Service Representative, right?
So, they are the ones who need to be the most skilled and advanced in order to attract, satisfy, and retain customers. Customers are always looking for brands that understand them and resolve their issues almost instantly. Customer service representatives have both a power and a curse as they are the ones who shape the image of the brand for all customers.
Their power lies in the fact that they can be friendly, personalize conversations, provide informed answers, and the customers will always be loyal to the brand. In this fast pacing world where nobody has the time to be kind to anybody, a friendly reaction helps us find our calm and trust the person and in turn, the brand.
Alternatively, their curse lies in the fact that they have to be nice always, even when the customers are irrational and angry, they have to put on a smile at their faces and keep on behaving in a friendly manner since we all know that one bad experience can lead to the customer never returning back to the brand.
Recommended Reading: Expert Opinion: Jeanne Bliss Gets Candid About the Simplicity Of Customer Service
Since these customer service representatives play such a significant role in the image of the brand, it is essential that they have some fundamental skills and ace these skills to deliver the best service possible.
In this infographic, let's take a brief look at these skills that all call center agents should have in the contemporary world.

Let's explore these essential skills that customer service representatives need to become successful.
1. Expertise in Required Domain
Customer service representatives need to have expert knowledge in the domain they are dealing with. They should be able to give answers to all problems and think on their feet to provide the best possible solution to the customers.
2. Excellent Memory
Customer service representatives should have an excellent memory to keep in store all the product/service specifications and features. Customers are likely to trust these representatives more if they feel they have all the expertise in solving their problems.
3. Interpersonal Skills
Interpersonal skills are one of the essential skills for a customer service representative. These representatives should be used to people and like talking to people in order to do their job nicely.
4. Empathy
Being empathetic about customer issues and problems enables the customer service representatives to serve and understand the customers better, which, in turn, makes it easy for the customers to trust the business.
What are your thoughts on this? Would you like to add something to the list? Please share your thoughts in the comments section below.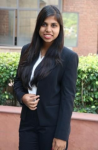 Latest posts by Niharika Gupta (see all)