"Your work is going to fill a large part of your life, and the only way to be truly satisfied is to do what you believe is great work." – Steve Jobs
And great work is a result of consistent efforts in the right direction.
Managing a call center is a tedious task and being a call center manager means that you are overloaded with responsibilities of hiring, training, and motivating your staff members to provide excellent service to the customers. It requires a lot of hard work to set the objectives, analyze the call center metrics, and to ensure that the company and staff meet goals and provide efficient customer support.
A skilled and seasoned manager must have exceptional communication, customer service skills, as well as comprehensive knowledge of company policies and offerings. To match up with the pace of the business world, you, as a call center manager must be aware of the latest trends and technology shifts in the market.
Therefore, reading good books can enhance your managerial skills and introduce you to more significant concepts of business. The below infographic lists ten books that every call center manager must-read.

1. From Impossible To Inevitable – How Hyper-Growth Companies Create Predictable Revenue
Author – Aaron Ross and Jason Lemkin
What Are The Key Takeaways?
This book provides a template that includes seven ingredients of hypergrowth.
The authors explain each of the seven steps in greater detail and guide you through implementation.
From Impossible To Inevitable helps you make those "impossible goals" and turn them into inevitable success.
2. Uncommon Service: How to Win by Putting Customers at the Core of Your Business
Author – Frances Frei and Anne Morris
What Are The Key Takeaways?
The authors present a transformed view of service, based on an operating model built on difficult organizations must make.
It answers some critical questions like how customers define excellence and how you can empower your employees to deliver excellence.
It leads you towards a new and systematic approach to service.
3. The Nordstrom Way To Customer Experience Excellence: Creating a Values-Driven Service Culture
Author – Robert Spector and BreAnne O. Reeves
What Are The Key Takeaways?
Nordstrom concepts and suggestions for becoming the best in your industry.
It describes the ten values that define a customer-driven culture.
The lessons for providing exceptional customer service and experience across all channels.
4.   Conducting a Contact Center Assessment
Author– Michael Cusack
What Are The Key Takeaways?
This book covers all insights that will kick-start any contact center improvement initiative.
It effectively talks about customer relationship management, workforce management, and quality assurance.
Describes the elements that separate a contact center from its competitors.
5. The Call Center Handbook: The Complete Guide To Starting, Running and Improving Your Call Center
Author – Keith Dawson
What Are The Key Takeaways?
Gives a good view of what a call center is, what types of technologies can be utilized, and what problems can exist.
A guide to the essentials of establishing and operating an efficient call center.
It also provides information on IVR, fax on demand, and email.
6. Project Management Metrics, KPI's and Dashboards: A Guide to Measuring and Monitoring Project Performance
Author – Harold Kerzner
What Are The Key Takeaways?
Offers comprehensive details on the different dashboard types, design issues, and applications.
Increases your awareness of proper metrics management.
It provides unique content on business intelligence tool flexibility.
7. Managing and Motivating Contact Center Employees: Tools and Techniques for Inspiring Outstanding Performance From Your Frontline Staff
Author – Malcolm Carlaw
What Are The Key Takeaways?
It provides proven information, tools, and techniques that you need to connect with your frontline staff.
Tells the methods for transforming a group of individuals into a productive team.
Proven tips for building high morale amongst employees.
8. Call Center Recruiting and New Hire Training: The Best of Call Center Management
Author– Brad Cleveland
What Are The Key Takeaways?
Offers valuable insights on call center hiring and training.
Focusses on retention-oriented recruiting strategies.
Emphasizes creating alternative labor pools.
9. Hug Your Haters: How to Embrace Complaints and Keep Your Customers
Author – Jay Baer
What Are The Key Takeaways?
Tells how to respond to negative comments with empathy.
Classifies the haters into two groups: Offstage and Onstage haters.
Explains the concept through poignant and hilarious examples of haters gone wild.
10. Chief Customer Officer: How to Build Your Customer-Driven Growth Engine
Author – Jeanne Bliss
What Are The Key Takeaways?
Critical insights on enabling business transformation.
Manage and honor customers as useful assets.
Five competency model to refer to.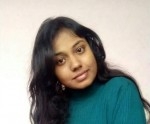 Latest posts by Kritagya Pandey (see all)