"You can't manage what you don't measure." – Peter Drucker
Customer service is an aspect of business that cannot be ignored in order to gain success. Excellent customer service leads to outstanding results, helping the business to grow and evolve while retaining and maintaining their customers.
With customer expectations rising every day, it is hard to determine what would qualify as excellent customer service for the customers. Since businesses can't always know what's on their customer's mind, they have to find a way to measure customer service levels quantitatively.
This quantitative measurement not only helps the business determine where they are lacking, but it also helps to understand how the changes can be made going forward.
Measuring customer service levels can help you track your success and give you a chance to enter the big leagues. What and how to measure is another important question that comes next. If a business starts measuring every aspect of customer service, it will take them nowhere.
The correct methodology here could vary according to your business. There possibly are no right or wrong KPIs; there are just some that are more important or essential than the others. For example, the first call resolution might be an important metric for businesses that have a product and regularly get query calls.
At the same time, FCR might not be useful for businesses who need no long term customers and are only dependent on one time sales. So the metrics by which business measures their customer service success depends on the business and its services entirely.
So, let's try to understand some important KPIs to measure customer service of a business. More such KPIs are listed in the below infographic.
1. Customer Satisfaction Score:
Attaining customer satisfaction is difficult, and measuring it is more than painful. Customer satisfaction cannot be measured in numbers for a computer to analyze; since human emotions are involved. Hence, measuring and analyzing customer satisfaction is a tricky part. One way of doing so is by asking your customers to rate your services on a scale of 1-10.
CSAT, when measured carefully and systematically, can help you understand if your current customer process is good or if it needs improvement.
2. Net Promoter Score:
You might have seen and filled those sections which ask you, "How likely you are to recommend us?" These are nothing but an indication of the net promoter score.
NPS focusses on the intention of the customer, which in turns tell you how happy or content the customer is with the service/product.
3. First Call Resolution:
You might think FCR is not really an important KPI, but first call resolution helps us understand both, the competency of the agents and the level of satisfaction they give to the customers.
A customer is likely to return to your brand and advocate it if your service is fast and efficient. A reasonable FCR rate implies that your agents are well trained and competent enough to handle customer queries, whereas a bad FCR rate says that your agents might need more training.
4. Conversion Rate:
Conversion is the ultimate goal of any interaction that an agent holds with a prospect or a customer. Measuring the conversion rate is essential for all aspects of the business. It tells us about the product, the brand value, and the interaction altogether.
A customer who converts is a customer who is happy with all these aspects of your business. Conversion leads to profit, which then leads to the business evolving and gaining success.
These are some critical KPIs that you can track for your customer service success. Take a look at the infographic below to know more about all the top KPIs that your business should track to move ahead and gain a position in the big leagues.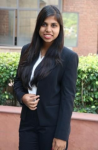 Latest posts by Niharika Gupta (see all)