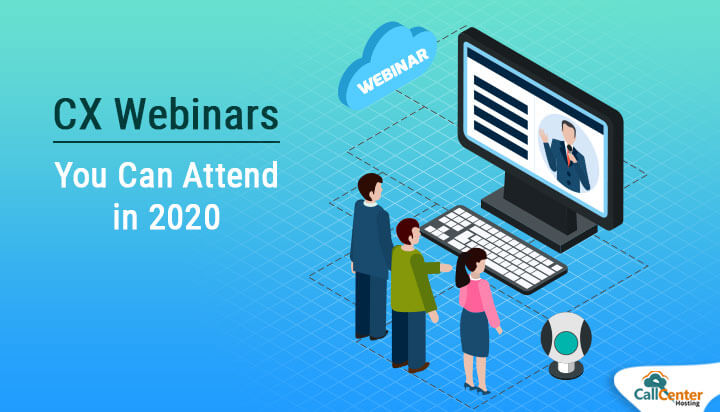 Customer experience (CX) webinars have proven to be a brilliant and innovative idea of imparting knowledge about how a customer plays an integral role in deciding the fortune of a business.
Such events bring together a large number of like-minded people with a common aim of bringing changes in the way companies handle their customers. These people share and discuss their opinions and trends that brought a difference in their business.
These events are usually attended by C-level business executives and experts in the field of customer handling. The events are generally carried out virtually as most executives are unable to be present at a given venue. Some various corporate bodies and entities organize webinars and virtual events LIVE.
With a LIVE session and innovative webinars on customer experience, one can easily explore a broad spectrum of expertise and know their views on how to gain maximum customer satisfaction.
Those who wish to revive their skill set and get an insight into what customers want, sit back, and enjoy these webinars while you work from home.
1. North America- Solving Business Value Queries Using ROI
The virtual session taking place on 28th May 2020 focuses on providing solutions to various challenges that CX experts face because of return on investment i.e., ROI.
Problems such as confusion in calculation produced funds, using incorrect form of ROI, inability to measure time involved in producing ROI, and many others might result in weak ROI forecast. According to a report, it has been observed that many organizations fail to couple the benefits tom CX with the efforts.
Going with the study by CX Network, "50 percent of CX practitioners feel the pressure is rising to prove ROI of CX initiatives". Thus, there is an urgent need to emphasize on the fact that ROI is affected by customer experience.
The webinar will aid those who are unaware of:
Obstacles faced by North America in the way of their CX goals
Useful metrics for ROI
Pillars for enhanced business value
When: 28 May, 2020, 01:00 PM – 02:00 PM EDT
Where to register: https://www.cxnetwork.com/cx-experience/webinars/north-america-roi-solving-the-business-value-question-for-your-program#
2. Build Customer Experiences With The Omnichannel System
The webinar is a masterclass that empowers the attendees to build communication with their customers over a range of channels.
Customers who experience connection via omnichannel are observed to be of 30% more value than the single channels ones. Many organizations are failing to provide their customers with such an environment. After surveying 220 practitioners, it was observed that only 7% claimed to offer the omnichannel system to their customers.
Customers provided with a single channel often experience interrupted connections and incomplete interactions. By attending this event, the executives can learn about the benefits of streamlining their call flow and gaining customer experience by the omnichannel system.
The event focuses on:
Improving communications with the customers
Understanding the need of adopting the proper messaging strategy
How to provide the right channel at the right time to the customers
When: 17 March, 2020, 11:00 AM – 12:00 PM GMT
Where to watch: https://www.cxnetwork.com/cx-retail/interviews/retail-experience-adidas
3. Need for ROI Demonstration During COVID-19
Showing return on investment (ROI) related to the customer experience is never an easy task. And now, in the time of the pandemic, the job has become even more stringent.
In this virtual event, the experts will describe how customer experience is helpful in the evolution of organizations. The calculation of ROI plays a vital role in predicting a company's performance and levels of growth annually.
Attending this webinar will provide an insight helpful for moving forward as it will give a brief knowledge about:
Importance of acting and not just calculating during this time
Impacts of COVID situation on CX metrics
When: 28 May, 2020, 11:00 AM – 12:00 PM GMT
Where to register: https://www.cxnetwork.com/cx-experience/webinars/emea-what-does-it-mean-to-demonstrate-roi-in-these-covid-19-times#
4. Retain Enhanced Business By Including Customer's Voice
Every business aims at satisfying their customers and providing services up to their needs. By investing in the voice of the customer program to your business systems, you will be able to acquire customer's feedback in an instant.
Getting to know what your customers think about your services helps bring changes in the way agents and employees operate. Doing so will not only enhance customer loyalty but will also ensure you with a higher level of profits.
The virtual seminar will display how VoC (Voice of Customers) operates and provide some tips that would help your business in enhancing the frontline structure.
This webinar will throw light upon:
Why analysis of customer experience and feedback from them helps in better performance of the employees
How to harness most from VoC program
Why customer's voices contribute to increasing business impact
When: 28 April, 2020, 11:00 AM – 12:00 PM SGT
Where to watch: https://www.cxnetwork.com/cx-experience/webinars/voice-of-the-customer#
5. How Slack's Messaging Service Supports The Remote Working Trend
In the present time of the pandemic, large businesses and established organizations are empowering work-from-home culture. But maintaining practical customer experience and retaining employee engagement.
The webinar will explain how companies can maintain a smooth and channelized flow of communication with their customers with the help of Slack application. Especially in the time of COVID-19, the application will serve all the needs of prominent organizations that wish to maintain a coordinated relation with its remotely operating employees and agents.
The webinar will provide answers to common queries such as:
How secure is messaging service
Examples of how Slack has proven to be of help for organizations
Slack's ability to simplify daily tasks and to enable team focus
When: 12 May, 2020, 01:00 PM – 02:00 PM EDT
Where to register: https://www.cxnetwork.com/cx-experience/webinars/how-organizations-worldwide-are-bringing-teams-together-in-slack#
Conclusion
Customer experience conferences prove to be a suitable platform for business executives looking out to maximize the rate of customer satisfaction and bring in more profits to the company.
One can even ask their organization to fund their attendance to these webinars and virtual sessions as it might eventually serve as an investment into the business. With an outlook to adopt new and efficient trends and methods that can be included in the current working fashion, one can achieve success with the KPIs.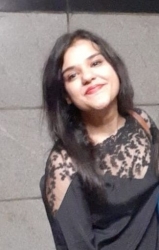 Latest posts by Aashita Sharma (see all)