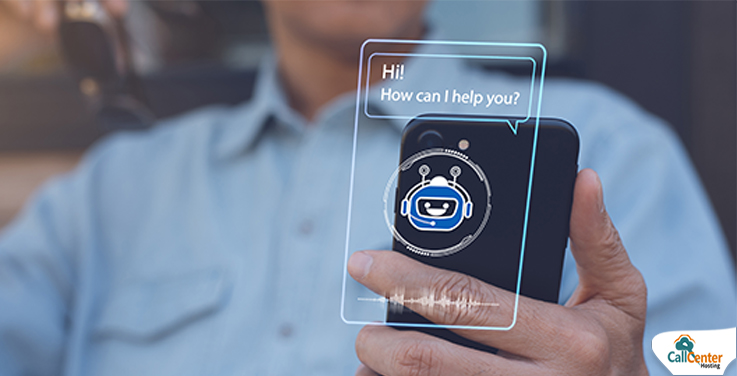 The customer is king. 
This phrase has dominated customer experience for a long time. Brands have used different tools to garner attention and retain customer loyalty. Over time, these tools have transformed the world of customer experience (CX). 
With the mass adoption of the Internet, these tools provided more access to customers than ever. And as technology became more widespread, brands began to choose machines over men. 
Evolutions in technology heavily dictate the current state of CX. Artificial Intelligence, cloud services, and automation have allowed brands to reach out to more customers and vice versa. 
With data being the new gold in the digital age and technologies providing heaps of it, customer service interactions became more refined. Service representatives have now become aware of customer behavior and started learning about the most common issues for quick and seamless resolutions. 
However, as we head into a more automated world, customer experience experts beg the question—when will customer service completely shun the use of humans? And if so, is it really better for the industry? 
The yesteryears of customer service 
Going back a decade or two, we can easily forget how incomprehensible customer service was. 
Becoming a sitcom trope, customers would wait for hours on the line with service agents, only to be either left in the dark or told to call on another date. Families would frantically search for a pen and paper, old newspapers, to scribble the numbers of other department heads. 
Even with all the numbers in place, customers had to abide by the strict 9-5 working schedule. If your product or service malfunctions later in the day—tough luck. 
Service representatives would stop attending to callers after their working hours were over. And, without the megaphone of social media, there was no adequate platform for redressal. 
From call to contact centers
Today, the customer service industry has seen a transformation. With tools such as call forwarding and call routing, agents can quickly transfer the waiting customers to specific departments. 
Self-service technologies such as intelligent Interactive Voice Response (IVR) systems allow customers to interact with a predetermined menu, freeing agents to take up and respond to more serious interactions. 
Additional features like call recording and call barging allow supervisors to manage their agents, leading to superior customer service interactions. You can even use these recordings to train your new agents and old employees, allowing them to differentiate between positive, neutral, and negative interactions. 
Omnichannel and multichannel solutions enable customers to get in touch with service representatives from any device or platform. Keeping track of customers and their queries became a more seamless task with the advent of CRM or Customer Relationship Management software. 
These tools allow simple call centers to transform into all-encompassing contact centers, offering the ability to attend calls and communicate from different channels and platforms—SMS, emails, and social media.  
The industry has come a long way from the never-ending wait times to a more seamless and robust service experience. 
Even with smaller workforces, customer support centers can be more efficient and productive. Metrics, such as First Call Resolutions, Average Handling Time, etc. enable managers to set standards for a contact center. 
Is the wave of automation justified for contact centers? 
There is no doubt that technology has changed the face of customer service experience and expectations. It will be unproductive to go back to when customers had only a phone number to rely on. Not to mention, with the rising number of multi-device users, keeping track of each customer would become impossible without adequate technology. 
However, to score more with less, companies began to rely heavily on technologies to provide customer support services. Reports suggest that 85% of customer interactions are now handled without the use of human touch. 
Automation has clearly sped up customer service, however, this has led to a saturation of customer experience. 
Reflect on any of your recent service interactions, and you would probably not find anyone that stood out. All companies now rely on similar tools and features to deliver a seamless experience across industries. 
Automation has deviated from the actual goals of customer service—an unparalleled experience. And, with its claims of superior service at lower costs, many experts are hailing automation to take over human interactions in customer service altogether. 
However, some experts cast doubts at these claims. Harvard Business School professor Ryan Buell is one of the vocal opponents of the complete automation of support center services. In a report highlighting why one should never automate certain aspects of customer service, he gives examples that debunk several claims made by automation advocates. 
Research from the financial sector found a bank that had implemented automation services to urge customers to use online features. The study highlighted that the number of calls and walk-ins to the bank had drastically increased post the launch of the online channels. This increased the overall workload of the bank employees leading to higher operating costs. All this offset the goals of automation. 
Another study, conducted by the University of Pennsylvania for the healthcare sector, found that patients who used online consultation services were twice as likely to have repeated visits to physical clinics for their medical opinions. 
While automation is the new talk of the town, its success may cloud the benefits offered by the human touch. Customer support centers must be empathetic to the audiences they cater to. While advances in technologies are making machines indistinguishable from men, they still have a long way to go to possess the skills required by human agents. 
For the people, by the people 
Machines are great at breaking down complex tasks into simpler ones. However, just like an actor on a stage, perfectly rehearsing their lines for a particular play, throwing them in unfamiliar territory makes them fumble, perhaps even break down; even customers demand human intervention.
 A study published by NewVoiceMedia found that 75% of users still prefer to have a human agent instead of self-service tools. These respondents complained of the difficulty in using these automated services. 
A whopping 65% highlighted the inability of machines to understand customer issues, while 49% said they could not receive answers to simple questions. These high-value numbers show a disparity between the truth and fiction of automated tools. 
Dennis Fois, President of NewVoxMedia, said, "As businesses add more customer service channels, conversations are becoming more complex and of higher value, and personal, emotive customer interactions play a critical role in bridging the gap for what digital innovation alone cannot solve. For this reason, companies must find the right balance between automation and human support to deliver the service that customers demand." 
Balancing automation and human touch in CX 
Companies spend a lot of resources highlighting the practical uses of their products. They market their products intending to improve the lives of their customers—be it an automobile or a simple face wash. Every product is created to turn into a human interest story. 
Customers view it the same way. They do not simply want to spend their hard-earned money on your product. Consumers spend an awful amount of time researching what products and services can better their lives. They rely on the views of other customers, alleged benefits of the products, and most importantly, the service offered. 
In a cluttered market, with products being the same build and possessing a similar unique proposition, service has become a primary differentiation parameter between the success and failure of a product in the long run. 
In fact, it may be premature to view customer interactions as purely transactional—you offer the product, they provide money. However, in the modern world, this is rarely the case. 
Even with the abundance of products available in the market, each purchase is often tied to an emotional necessity. Even impulse buyers shop for products they think will help them practically or socially. In this exchange, service is often the criteria for making a mere interaction with a company turn into a long-lasting relationship. 
This relationship cannot be built by placing a robotic voice in front of the customer.
To retain customers and gain their loyalty to your services, they must be understood and cared for. While automation has made us understand customer behavior, human insights should always be the guiding principles for a customer experience strategy. 
But the million-dollar question is: how does one balance the efficiency of machines and the utility of humans? 
Let us find out. 
Personalization is paramount 
Personalization has always been the key to providing exceptional customer service. The ability to tweak conversations to individual customers' likes makes them feel more valuable than a dispensable cog in the machine. 
While technology has helped companies learn more about a customer's likes and preferences, humans are still the optimal agents to carry this information to the customers. 
Empathy, critical decision-making, and communication are essential to establish a bond between customer and company. Possessing information about personal preferences can not persuade a customer to a POS. Only when they hear the right thing at the right time are they inclined to spend their effort interacting with the brand on the right platform. 
This is where the communication skills of agents are irreplaceable. 
Keep customers centerstage 
Customer-centric is the new buzzword in the business world. Companies are tweaking their strategies in efforts to become more conscious of customers' needs and desires. This is paying off too.
In fact, according to Deloitte, businesses that build their strategies keeping customers in the foreground are 60% more profitable than others. 
Customer-centricity involves listening to what the customers expect and need from a brand. Successful companies anticipate experiences their customers want. In the era of large mainframes, Apple foresaw the world of personal computers, despite there not being a well-established market for such a product. 
Another way to humanize customer experience is by working on customer feedback. Adobe, the creator of indispensable design tools, understood the customer's needs and shifted their strategy. 
By transitioning to the cloud and offering a subscription-based model to users, Adobe reflected on customer usage trends to deliver a smoother experience. 
Stories sell. Creating a story around your product or services, giving it a reason for existence lends credence to their appeal. Broadcasting a well-crafted story will attract interested customers with a purpose and help your business prosper. 
Additionally, roping in your employees to market and sell the story will display a message of teamwork and community. Highlighting company values through a product is a tested method in providing a more authentic and humanized customer experience. 
Work towards employee satisfaction 
The recent coronavirus-induced lockdowns were a hard hit to many people. There was a loss in all manner of speaking. The wave of automation is expected to cause further job losses. 
All of this creates an air of worry in the minds of existing employees, none so much as contact center agents, who are constantly exposed to media deeming them non-essential in the robotic age. 
Companies need to view these as serious problems. Not only does this demoralize motivated workers, but this eats into the productivity and efficiency of the entire contact center operations. 
Remember, a satisfied employee brings in satisfied customers. Investing in your agents' wellbeing is integral to keeping the human aspect alive in contact centers. 
Every customer is different. This difference reflects in the way they demand services and support. 
While older generations are more likely to call to clear their queries, younger audiences prefer self-service tools. First-time buyers for luxurious items are more likely to demand human intervention than those who seek the market for cheaper products. 
Based on customers' behavior, brands can use statistics to club customers into different groups. However, every customer faces similar issues that companies need to cater to customers on their preferred platforms. 
Thus, adding choices for different support methods allows customers of various groups to feel cared for, providing a human touch in the robotic age. 
Conclusion 
Technology has changed the landscape of the customer experience industry. With different tools providing valuable insights about customer behavior and preferences, customer experience has never been easier. 
However, in a rush to hop on the bandwagon of new technologies, businesses are brushing over one of their most important stakeholders—employees—in one of their most significant setups—contact centers. 
Humans are still essential to the delivery of a personalized customer experience. In order to build an emotional connection for developing customer loyalty, businesses must seek a balance between the implementation of new technologies and the retention of dedicated human agents.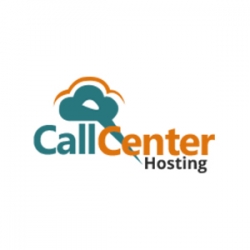 Latest posts by CCH Editor (see all)