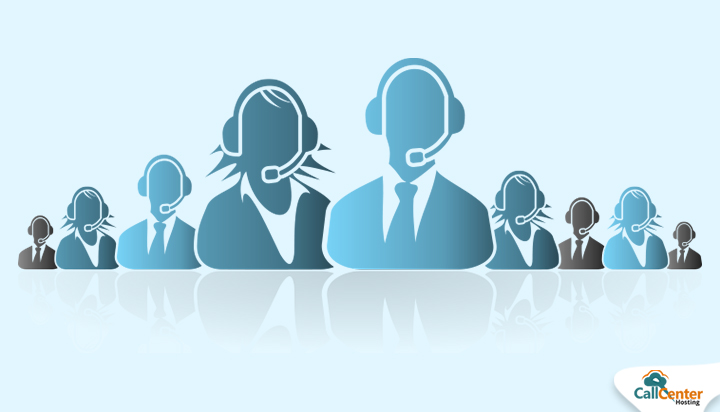 We read a lot about customer service—and how businesses strive to maintain the quality of the experiences they deliver. Customer service determines the fate of a business. But what exactly is customer service?
In simple words, customer service is catering to the needs of your customer. Your business may have a myriad of product/service lines. But when your customer has expectations from your brand, your responsibility is to live up to them.
Good service can help you satisfy your target audience, spread the positive word about your business, and improve customer acquisition and retention. But you can reap all these benefits multifold with personalized customer service.
So, what do you think is the difference between customer service and customer service personalization? 
Let's read on to find out.
What Is Customer Service Personalization?
As per an Epsilon study, 80% of customers are more likely to make a purchase when brands offer personalized experiences. 
Let's understand this with an example. Consider you run a chain of footwear stores. Your customer has dropped by your store to buy a pair of sports shoes. He particularly wants to gift a yellow colour pair of shoes to his friend. But you can't find this colour of shoes in your brand. 
Simply letting your customer know of the unavailability in this scenario is called customer service. However, accepting this as a special order, understanding the need of the customer, and customizing your shoes based on desired specifications is called customer service personalization. 
Delivering predefined services to your customer is mere service. However, customizing your offerings as per customer needs and giving them what they want is personalized customer service.
With this understanding, let us now see why personalized customer service is important for businesses? 
Enables faster delivery of services
To personalize your service, you need to collect vital customer insights. These details should include their preferences, interests, and dislikes. This information will allow you to expedite services to customers.
For example, consider a typical call center environment. Usually, these customer kiosks are integrated with customer relationship management tools like CRM systems. This database contains personal information including the name, contact details, transaction history, and transcripts of interactions if applicable. 
When a returning customer contacts your kiosk, your representative will be able to access all the details on a single page. This will help agents understand their issues and preferences completely, eliminating the need to ask for information redundantly. Thus, you're able to deliver personalized services at a quick pace.
Helps earn loyal customers
Who doesn't like being pampered with services one has forever longed for? Loyal customers are a result of personalized services. When you cater to the needs of the customer after understanding what they want, it attracts them more. Not just new customers but existing customers will also prefer to come back to you for more. 
The benefits of personalized customer service don't stop there. Your loyal customers will in turn become your strongest advocates and spread the positive word about your brand. This will improve outreach, helping you to expand your customer base. 
Also, personalized customer services showcase you as a trustworthy brand. When you are reflected as a reliable brand, your position among your customer base becomes irreplaceable. 
Gives you the competitive edge
When your brand can offer personalized customer services, it means that you have a deeper understanding of your customers' needs when compared to your competitors. 
Your industry may be brimming with several brands offering the same products and services. However, what sets you apart is the knowledge you have about your customer base. With an idea of their needs, you can implement better strategies.
These include personal chat support, agent calls or email support. Initiating omnichannel support will help you contact your clients on platforms of their preference, giving them what they want, thereby letting you earn a competitive edge.
Empowers you to meet customer expectations
Meeting customer expectations is not an added advantage for businesses in the current market landscape. It has rather become a prerequisite to survive the tough competition. 
Therefore, when you have information about customer behaviour such as their likes, preferences, and buying persona, it backs you to meet their expectations fully. For example, if your customer is browsing through sports outfits, a simple recommendation about accessories that can be paired with it can be appealing. 
Also, providing information about where the customer stopped browsing during their last session can help them pick up where they left off. This way, they won't have to start all over again, saving them plenty of time.
When your brand meets these expectations, personalized customer service emerges successfully, and so does your brand.
Facilitates continuous improvement
Providing personalized customer services is not just about collecting customer information and using it. It involves a deeper comprehension, consolidation, and derivation of intuitive insights from this information. 
For example, when you have a bulk of information about a customer's browsing history, chat transcripts, and buying personas, you must begin with categorizing and consolidating this data. You can then use analytical tools to derive intuitive insights from this data. You may incorporate interactive graphics to comprehend this data in a more visually appealing manner. 
This data can help your agents gain a better understanding of customer issues. It will allow them to proactively understand and solve customer issues. When this process happens consistently, your competencies improve over time. 
You get a deeper understanding of your customer base, and it becomes easier to predict market trends and consumer behavior. Therefore, information backs personalized customer services and enables continuous improvement for your business.
Supports omnichannel services
When you say personalized customer services, it involves contacting the customers in the easiest way possible and vice versa. Therefore, you must consistently deliver services across channels. 
For example, if your customer browses your in-store offerings before making the purchase in-app, you should ensure that this experience delivers the same level of satisfaction. Or, if the customer is looking for a product online but found it in-store, the experience may not be appealing to the customer. 
You should ensure to synchronize all your communication channels for your clients. In this way, personalized customer services will pave the way for efficient omnichannel services.
Provides better control over interactions
A few customers may not feel comfortable speaking to a live agent and open up about their problems. On the other hand, there may be a few others who insist on speaking to live agents only. How will you identify these customers?
This is a part of customer service personalization. When you obtain data about a customer's interaction history with your brand, you are able to derive specific patterns from the customer's behaviour. 
For example, if you see a customer who has chosen to speak to supervisors in the past, your agents can be ready for this transition without delay. This will make your audience happy, thereby positively impacting your brand reputation.
To conclude
Personalized customer services have become the new normal. It has become mandatory for businesses to understand the needs of customers and then deliver services accordingly. This approach not just makes the customers happy but also helps control interactions efficiently, enabling continuous growth, and empowering your brand to earn a competitive edge.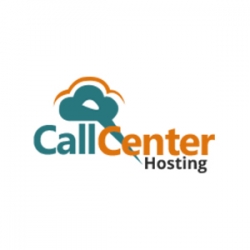 Latest posts by CCH Editor (see all)