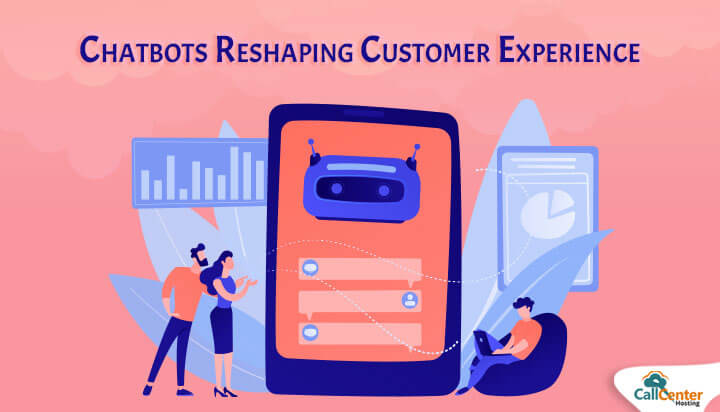 Today, companies rely on contact centers to enable smooth communication with their potential and existing customers. With an increasing number of subscribers and callers, contact centers might reach a stage of exhaustion at any point in time. It might even get hard for the agents to keep up with the growing customer expectations.
There can be numerous reasons for the mismanagement of customer service. It can be a large volume of calls or a lack of digital interaction. With the continuous reshaping in the technology industry, contact centers have come up with the idea of handling customers without the need for agents being available all the time.
With the advent of artificial intelligence, chatbots emerged into the industry and have proven to be of great use. Let us know more about chatbots and how they are helpful for the call centers.
What Are Chatbots?
Chatbots are computerized programs that follow input algorithms to respond to customer queries. The chatbot is responsible for answering and carrying out conversations with the customers when an agent is not available.
These conversations are generally done via online chat processes and can generate suitable resolutions in no time.
Let us see how this virtual partner makes customers handling a handy process.
How Are Chatbots Beneficial For Call Centers?
The main problem that businesses face is to treat every customer with priority and ensure that they are satisfied with their services. Also, when seen from a customer's perspective, there is an urgent need for something that successfully answers all their queries efficiently. This need for personalization in the way a contact center handles its customers contributes to the growth of the business.
Let us dig deeper into how chatbots can change the future of companies and contact centers.
1. Ease Of Personalization
Most business owners have observed a lack of customization in the experiences of their customers. Customer data can be used by artificial intelligence and chatbots to process efficient customer handling.
Chatbots can learn something new about the customers every other day, and that would help in carrying out effective customer calls. Such personalization enables in building good customer relationships and can be the ultimate reason for enhanced sales.
2. Quick Service
Nothing infuriates and frustrates customers more than delayed responses and long waiting hours. Usually, agents have to make customers wait until they are routed to the most suitable and skilled agent that can conveniently resolve their issues.
Instances, when the agents have to put the customer's call on hold, tend to make them angry. Chatbots have solved this problem. These digital companions ensure quick responses and prevent customers' time being wasted in routing or deciding the best solution for them.
3. Ability To Predict
Using artificial intelligence in call centers proves to be of great help. These technological tools have eased the work of agents by maintaining an organized list of contacts arranged in the order of priority.
This helps in dialing calls quickly and ensuring that your potential customers stay close to your business. Also, AI bots carefully analyze each call and interaction with the customers and adapt essential elements about each one of them.
Chatbots can easily predict the nature of incoming calls and come up with the best solution in no time. It can also help companies predict business growths and improve service qualities that would help train agents in the future.
4. Companion Agents 
One can customize the chatbot and reprogram it with the answers to the most commonly asked questions. In cases when the agents fail to provide their customers with a suitable resolution, chatbots are responsible for handling the remaining conversation.
Chatbots can be called bodyguards of the agents as they protect call failure or held up in case of a large volume of calls.
Chatbots fuel up the call handling process and makes sure agents get to save their time. Other than saving time and solving issues, they store data and records customer calls so that the callers are ensured with the best resolutions. Human agents and AI tools can work in close coordination with each other and can be a reason behind the company's gradual growth.
5. Increased Call Volumes 
With the automation being introduced into the call centers, businesses have observed growth in the number of calls and overall business growth. In comparison to past call trends, call centers have witnessed an increase in customer satisfaction rates. The ability of the chatbots to act quickly and deal with a wide range of questions has helped in receiving more and more calls.
With large call volumes comes a significant amount of time that agents need to devote to them. Handling a vast number of calls in the least time can be achieved only with the aid of a third entity involved in the process. Chatbots make this process much more comfortable and guarantee efficient call support leading to high customer satisfaction rates.
6. Cost-Effectiveness
Installing the chatbot software and other supporting tools might look like an investment initially. But, once set up, chatbots can help save your expenses on hiring agents as it can efficiently handle all responsibilities of an agent.
Also, when compared to the monthly payrolls of the agents, the installation cost for chatbot seems easy on the pocket.
7. Round-The Clock Service
It might not be possible for a company to ensure a 24 X 7 customer service available. Also, human agents are limited by the time zones and can operate in specific time slots. Such time constraints do not limit AI-based tools such as chatbots.
They can behave as an active agent during any time slot. This provides flexibility to the customers to contact at any given time and improves response time leading to a decrease in abandonment rate.
Conclusion
From the above-explained benefits of chatbots in the contact center industry, it is quite evident that artificial intelligence will impact our lives and the way businesses work.
Unlike other simple automated machines, chatbots do not work on a sophisticated code or algorithm; instead, it modifies and implements its system by learning and feeding in new information that enhances its functionality. Just like the human agents, the chatbot gains new experiences every time it does its work. This process enables efficient and error-free handling of customers.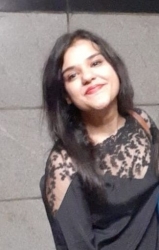 Latest posts by Aashita Sharma (see all)