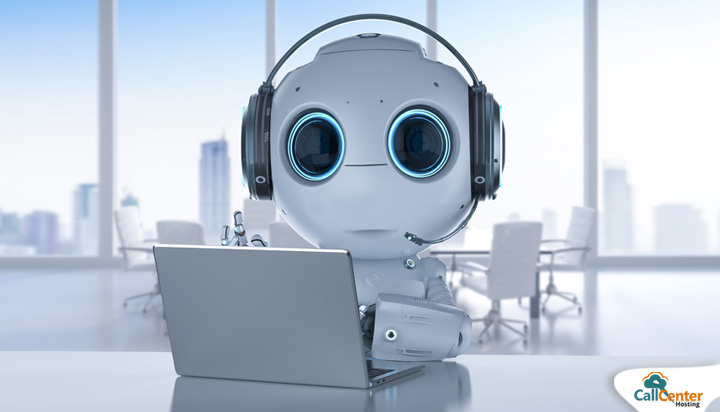 Call centers are turning into contact centers. That means call centers are now serving a greater purpose of establishing contact between the business and the users. There has been a revolutionary change in the way call centers function and the technologies they incorporate for their functioning.
The main objective behind the call centers turning into well-equipped contact centers is to "Improve The Overall Customer Experience."
The technologies that have shaped the modernization of call centers are Artificial intelligence, big data, machine learning, and natural language processing. These advanced technologies are helping in creating intelligent call centers focussed on delivering high-end customer experience.
Before moving ahead, let's first read about Artificial Intelligence technology.
What is Artificial Intelligence?
According to Investopedia, artificial intelligence refers to the simulation of human intelligence in machines that are programmed to think like humans and mimic their actions. The term may also be applied to any machine that exhibits traits associated with a human mind, such as learning and problem-solving.
Why Artificial Intelligence?
Artificial intelligence in call centers is built on speech analytics. That is, the emotional quality of the customer calls is assessed and grouped into categories. This assessment lets the managers analyze the common problems faced by the customers and come up with the necessary solution.
AI in call centers is also used to analyze the content of the call center agent's interactions with the customers and convert the calls into transcripts. 
These transcripts can be further integrated with advanced speech recognition tools, which are built on deep learning neural networks.
Let's see real-world examples of how call centers are using Artificial Intelligence. 
1. Implementing Intelligent Call Routing
Call routing refers to the procedure of sending voice calls to a specific queue based on predetermined criteria. A call routing system is also known as an automatic call distributor (ACD).
Call routing helps to optimize the human resource cost and routes the customer call to the agent accordingly.
AI can determine the best available customer service group for a particular customer . AI also performs skill-based routing, eliminating the need for human intervention.
Companies can implement intelligent skill-based routing by developing self-learning algorithms. This way, the "cognitive" systems (systems that learn at a scale, reason with purpose and interact with humans naturally) can allow more intelligent predictions and reactions. That is,
This method can lead to better customer experience.
It ensures that the customer is routed to the right agent.
2. Predicting Customer Behaviour
AI has played a significant role in identifying new trends in customer behavior during the early stages of development. AI, along with interaction analytics tools, accelerates the identification process.
Since the call center managers can predict customer behavior, it will enable them to brief advisors so that they can handle customer's expectations and demands.
And thus, AI helps businesses in creating experiences that integrate with customers' lives. Intelligent prediction and customization help in delivering tailor-made and customized services for the customers.
That is,
AI-infused with emotional intelligence helps in delivering personalized services to the customers.
Predictive analytics lets call center agents and managers predict customer behavior and present the solution to them accordingly.
3. Automating Responses to Customer Complaints
Addressing customer complaints is an integral part of call centers. The customer complaints are a kind of unstructured data that needs to be addressed accurately and efficiently. Process automation technology is combined with optical character recognition (OCR) to automate complex business processes.
Customer letters, emails, and web forms are ingested into the system using optical character recognition. The system then understands the intent of the inquiry and extracts the relevant details from the content.
It then produces and sends a recommended customer response to the call center agent. The agent can edit the answer according to any changes that are needed, and this data is automatically uploaded to the case management system.
4. Using Speech Analytics and NLP
Speech analytics and natural language processing (NLP) have the ability to understand unstructured data (data that is not easily searchable, including formats like audio, video, and social media postings). Natural language processing allows an automated system to direct the call when the customer speaks into the phone.
With growing advancements in NLP and more sophisticated algorithms coming into play, the system can now interpret a long string of words like, "I want to cancel my booking for 21st and rebook it for 29th."
Also, speech analytics in call centers are used to analyze the customer's tone of voice, sentiment to gather inferences from the conversation.
On the agent's side, speech analysis listens for "important" keywords and phrases and prompts appropriate replies.
That is,
AI puts unstructured data in a structured format and helps in interpreting customer's demands.
Speech analytics can be used to identify gaps in the agent's knowledge and influence aspects such as training and call routing.
5. Predicting and Recommending Products for Customers
Artificial intelligence assisted machine learning methodologies work on recommendation systems to provide personalized customer service. The AI-powered recommendation system studies and analyses the behavior of customers and shows them product suggestions based on their tastes and preferences.
The purchase recommendations help in selling stuff before the customers realize the need for it. For example, customers who look for buying a laptop are automatically shown the suggestion for purchasing a cleaning kit too. This entire concept of purchase recommendations is based on artificial intelligence and machine learning algorithms.
That is,
Artificial intelligence algorithms anticipate the customer's thoughts and preferences and suggest appropriate things.
It can give customers a smooth experience as it simplifies the purchasing process.
Artificial intelligence, machine learning, and deep learning have already taken over the customer service industry. Some other applications of artificial intelligence in call centers are-
Replacing IVR Processes – AI understands the user statements and produces the desired output.
Navigating Customers Around The Company Website – AI-powered virtual assistants guide the customers through the company website or FAQ section of the website.
Improving Self Service – AI helps in improving self-service and enabling customers to ease their day to day requests and simple interactions.
Experts say that, by 2020, more than 85% of customer interactions will be handled without the need for a human agent. AI has already been a game-changer for the call center industry. With new advancements AI, machine learning will revolutionize the working of the call center industry.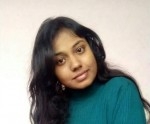 Latest posts by Kritagya Pandey (see all)