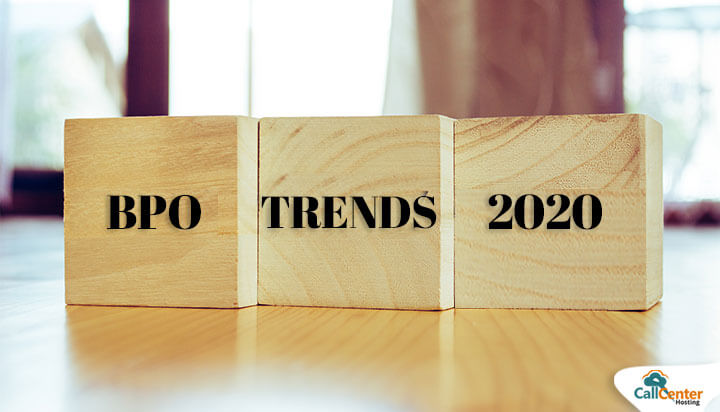 Peripheral support and quick connection systems are sure to serve businesses with enhanced outsourcing experience. When technology is coupled with BPO (Business Process Outsourcing), you get a great combination that makes customer satisfaction an easy goal to achieve.
Let us take a closer look at the top 7 technology trends that help the BPO industry.
1. Artificial Intelligence
Artificial intelligence has buried its roots deep down into almost every business. With the evolution of technology and with the emergence of artificial intelligence, managers at BPOs are able to ensure 24X7 customer services.
Business owners are in favor of using chatbots that work on the basis of artificial intelligence. Chatbots can easily trace through customers' issues and can answer them even if there is no live agent to attend the customers
Artificial intelligence can be used for practical training of the agents for an optimized performance of the call center. The technology acts as a helping hand for the agents and eases their tasks by taking prompt automated actions.
2. UCaaS Solutions
The unified communication service enables streamlined communication between businesses. This system makes use of various channels to exchange data with each other.
The data can be of any form as it aims at notifying the personnel on the other end. Information to be passed to another point can be of any sort; voicemail, email, chat, etc.
With the use of multiple channels packed in one place, the employees can reach out to anyone on the other end without making the firm owners worry about the cost.
3. Cloud Communication
Most firms trust the cloud communication system for exchanging information without engaging a massive amount of data storage space. With the emergence of cloud communication system, businesses can enjoy cost reduction in infrastructure and workforce.
Cloud communication delivers the flexibility to the users as they can be used from anywhere at any time. Other than this, this communication system enhances productivity and is cost-effective.
4. Data Analysis
With a growing number of customers and their interests, companies had to maintain a vast amount of data. And storing extensive data requires a substantial and quick framework that supports data without posing any risk of damage in the future.
Firms are relying on outsourcing data management services for managing data-related issues. Such a management system allows employees and managers to spend their time more on project-centric tasks rather than wasting it on managing big data.
5. Social Media Platforms
The main objective of establishing a BPO in a company is to address customer issues by purposeful interactions with them with insights from the data.
Social media has helped BPOs in tracing a way to get a closer look at the customer's activity so that you could optimize your services and add value to the business. Platforms also help companies understand the changing trend in customer behavior.
Other than just knowing the customer's interests, social media has helped BPOs in promoting brand and advertising in a cost-efficient way.
Companies working on their marketing strategies are striving to grow their demand in the market. For such companies, social media tools like LinkedIn, Twitter, and Facebook have served the purpose of endorsing and marketing.
6. Customer Journey Mapping
As the name suggests, customer journey mapping refers to the tracking of customer interests through software. Such applications track customer behavior over time.
From the first call to subscribing to services, BPOs create customers that can lead to profit and growth. The data acts as a survey for the agents so that businesses can optimize their services to increase CLV, i.e., customer lifetime value.
The mapping will help businesses in decision-making and predicting customer needs. Once a customer's need is known, agents can be available with in-hand solutions. The blueprint gives a zoomed view of call flows, trends in customer needs, and common grievances.
7. Voice Recognition
Voice authentication enables a secure system for contact centers and call centers. This technique is a type of artificial intelligence that works on machine learning and algorithms. It helps in converting the customer's voice into a command.
Voice recognition couples with interactive voice response when a call is received. While one of them translates the input voice, the other takes actions on the altered voice.
There can be times when the agents fail to note everything a customer says and might miss some essential data specified by them. The same case has no chance of happening to a voice recognition system.
The technology has also proved to be beneficial for the ones with disabilities. Speech recognition has encouraged high customer satisfaction levels via human-like chats.
Conclusion
The above-listed trends are carving the landscape of call centers till now. It should be understood that technology cannot replace human effort but can work hand-in-hand with them.
These technology trends are not only reducing costs but are benefiting businesses with dynamic growth. What firms need to understand is how to incorporate these innovations into their business culture for optimized service.
In the end, all organizations and service providers want to make sure are higher levels of customer satisfaction. Technology acts as a driving force when a business firm wishes to step up in the market and build their brand visibility.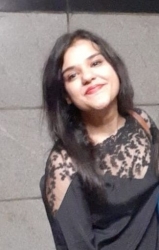 Latest posts by Aashita Sharma (see all)