In a call center, agents deal with a bulk of customers and their queries on a daily basis. And customer satisfaction remains their topmost priority.
So in such scenario, if you are dealing with a varied number of interests and debates that come via customers in their conversations and queries then one cannot afford to be lagging behind in terms of innovative advancements and contemporary trends in technology.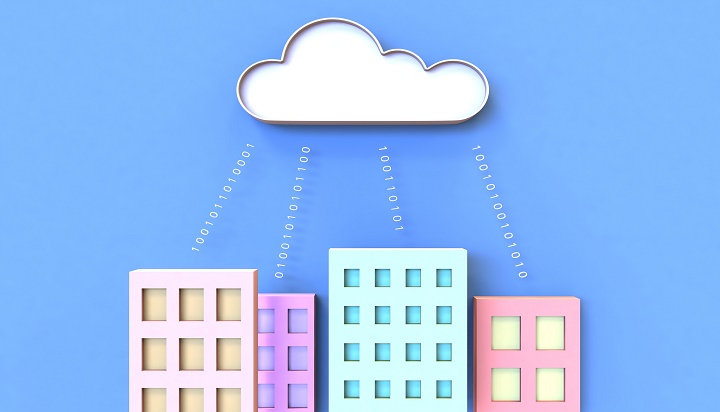 Image Credit: Chris Potter via Flickr
Cloud technology has come out to be the most suitable solution in today's times in dealing with big data and keeping it safe. Let's look at some reasons why you should host your call center on cloud and if it is at all worthwhile.
1. Better Customer Experience
Customer satisfaction is utterly based on the fact that the service provider values time during the process of the customer being dealt with.
Also, if the customer ends up with the thought that the engagement and the time given to get a service were not fruitless then the whole scenario leans towards a better customer satisfaction and retention rate. And this only comes when the agents are able to answer without much delay.
In a cloud-based call center, agents can switch between the methods of interaction. They can shift their conversation from phone to e-mail or vice versa, depending on the choice and preference of the customer.
Also, the information from various other resources can be given one platform with the help of cloud so that agents don't have to spend much time in seeking the most valid answer for the customers.
2. Security and Safety of Data
The very first concern that comes up with cloud is about the safety of data.  And questions such as if the data is secure, surface up. But there should not be any question of this sort as the data remains totally safe and protected. A team of security experts keeps a track to avoid any kind of security breach to ensure greater safety.
All the essential tools like firewall and anti-virus are used to avoid any kind of unwanted access to the sensitive data. So giving it a second thought when it comes to data security is unnecessary.
3. Cost Benefits
To run a cloud-based call center, you just need a good internet connection or a dedicated phone line and you are good to go. In comparison to this, the infrastructure that is generally needed in a hard wired call center is a lot more.
Cloud hosted call center gives you more avenues to reconsider your expenditure as you don't need a physical location to set up.
Moreover, based on the volume of the customer base, you can choose a pricing plan that suits best for you. In this way, you don't have to pay for a service that is not needed. In hardwired call centers, the case is opposite as once what you thought of the best of investments made, technology as well as infrastructure wise, could eventually go obsolete after some time.
4. Flexibility and Scalability
These two attributes keep the cloud hosted call centres quite ahead than the hardwired ones. As cloud based call centers are location independent so agents can be anywhere in the world.
In this sense, the peak times of different continents can be covered easily under varying workloads. In traditional call centers, call waiting time and call abandonment are two major problems that make a call center sluggish and less efficient.
The workload can be channelized easily through call routing. This also reduces the idle time in the call center.
5. In Tandem with the Latest Technology
Cloud comes with advanced features and gradually will prove to be more reliable and efficient. So it is necessary to align yourself with the latest trends in technology. It will help you to use your resources in its best way. Once the process of dealing with customers expedites, you see a greater number of satisfied customers in your daily reports.
Lagging behind in this is not really affordable.
Think Ahead
This is the time to think ahead because the online community is growing in the stake of sell and purchase gradually. More number of customers are taking help of agents to complete their transaction processes as well as take their final decisions for a product or service.
Such growing demand needs an interface or platform that is equally capable. And the cloud has these capabilities doubtlessly.

Latest posts by Vipul Srivastav (see all)