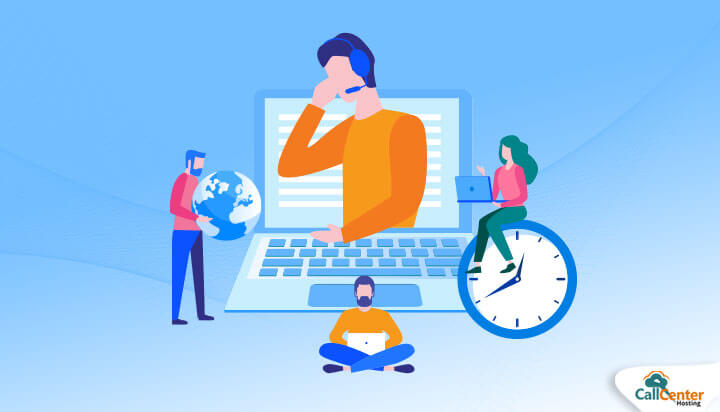 With the market getting more and more competitive, businesses of all sizes, types, and operational industries have been improvising and moderating their marketing techniques and operational strategies.
Businesses are constantly trying to better adapt and sustain in the market. Toll free numbers for businesses have become an important option for a variety of businesses.
Irrespective of the kind or size of the business, every enterprise requires an established form of contact for their customers to reach out to them. Toll free numbers can be a very effective and useful options and can act as a great medium of communication as well as an efficient marketing tool.
What is a Toll Free Number and How Does it Work for your Business?
A toll free number is a telephone number that a person or customer can call without incurring any fees for landlines or mobile. Basically, it makes the call free for the calling party.
It usually starts with a toll free code (800, 888, 877, 866, 855, 844, or 833). The owner of the number is usually billed for both the incoming and outgoing calls, making the calls to this number free of cost from a landline, or even a mobile.
A toll free number is usually used by businesses as customer support number and for a few other purposes. The toll free number is usually called by people who are involved in the business and have already made investments. The number is a great way to thank your customers for the business while helping them communicate with you free of cost.
Toll free numbers for businesses are of different kinds and are customized by businesses based on their preferences. But for any business, choosing a toll free number that suits the business is essential. Choosing an appropriate toll free number is important.
Toll free numbers come in different variants or dial codes and have several features that need to be paid attention to while choosing the ideal toll free number for your business. That being said, here are a few very important things to consider while choosing a suitable 1800 number for your business.
The kind of business you are running.
Choosing the right toll free number from a variety of available numbers of different kinds.
Customer convenience to remember the number.
Ways toll free number represents your business.
Pricing and affordability of the toll free numbers for businesses.
Choosing the right vendor.
Features offered with the number.
Customer service quality and customer reviews of the provider you are buying it from.
That being said, let's take a deeper look at how these factors can be effectively utilized to choose the most ideal and suitable toll free number for your business
1. The Type of Business
Toll free numbers are used by a variety of businesses across a range of states and countries all across the world. The types of businesses mainly using it are:
Startups and Small and medium-sized enterprises
E-commerce industries
Franchise business
Local service business
Home-based business
For startups and home businesses and small enterprises, a toll free number can effectively establish your identity in the market. Toll free numbers for businesses that have no physical addresses, like e-commerce businesses can be a great way to directly interact with customers. It provides a professional outlook and identity to your business.
2. The Right Toll Free Number
Choosing the right number, while opting for a toll free number, is important. There is a range of features, numbers, and facilities bundled with these numbers. There are numbers with codes and have still not been deciphered or gotten hold of.
While you can choose true 800 numbers if they are available, you can also opt for vanity numbers or simply general toll free numbers.
3. A Number That Can Be Easily Remembered
While choosing toll free numbers for businesses, it should be kept in mind that the number must be simple enough for customers to take a note of and also follow. An easily memorable number can make your business more popular and lead to better lead generation. Example: Vanity number 1800-BOOK-CAB for a car booking service is easy to memorize.
4. Business Representation Through The Number
A toll free number can be a great marketing tool and a great way to improve customer interaction. It also helps in the accurate representation of the business through the keywords that are being used.
The hit and trial method can be the best way to go about this, where you can choose a certain number, and see if it suits your business.
5. Pricing and Affordability
A reliable vendor or reseller who provides toll free numbers at affordable prices must be sought for. Independent agents and marketing firms also provide toll free numbers. The pricing, packages, and affordability of the number must be considered so that you can get a sustainable package.
6. The Right Service Provider
This is another essential consideration that needs to be kept in mind. Toll free numbers for businesses are provided by various vendors. But choosing one with reliable customer service, and policies is the best way to go.
7. Features Offered
Looking into the features you are being offered and the kind of benefits you get with the toll free number must be taken into consideration. Comprehensive market research and comparison can help you get the best package and best features.
For instance, some service providers offer you the Private Branch Exchange (or PBX system) while others do not. If you need the PBX feature, opt for the provider who adds it in the package.
8. Customer Reviews
The quality of service provided by any firm is pretty much visible through the customer reviews of the firm. Doing a little research about the service provider and looking into their customer reviews and quality of services must be done before taking a final decision about toll free numbers.
Summing up
Toll free numbers for businesses can be a great way to thank customers for the business they do with you. An intelligent choice of toll free number can be an excellent marketing strategy. It is a great way to enhance and improve customer interactions and relationships. So, before you decide, keep these points in mind, and make a wise choice!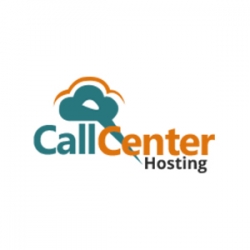 Latest posts by CCH Editor (see all)