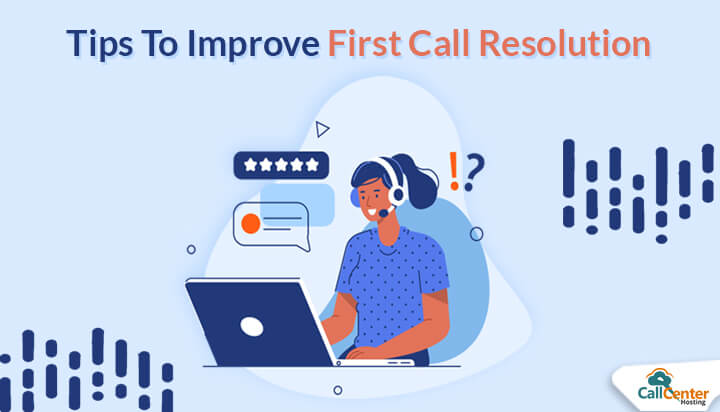 The hosted interactive voice response solutions help businesses to expedite customer service delivery without increasing infrastructural overheads. The self-service options provided by the IVR system enable callers to resolve simple customer service issues and accomplish routine tasks on their own without talking to live agents.
Additionally, the IVR systems resolve complex customer service issues by transferring the incoming call to the right agent, department, extension, or call queue.
But you must remember that your business cannot prevent customer abandonment by merely delivering customer service proactively. A market research study conducted by Esteban Kolsky, the leading customer strategist and keynote speaker, suggests that 67% of customer churn is preventable if the customer issue was resolved at the first engagement.
Hence, your business must focus on improving first contact resolution to prevent customer abandonment and promote customer loyalty.
As a key element of customer relationship management, first call resolution (FCR) emphasizes on resolving customer service issues and meeting customer needs when the customers call a business the first time without making them follow up with a second call.
When you emphasize on improving FCR, it becomes easier for your business to improve customer experience, promote customer loyalty, prevent revenue loss, and increase profit. Here's a youtube video on how you can improve FCR with these 5 simple steps-
Your business can improve FCS consistently by following a set of simple best practices.
10 Best Practices to Improve First Call Resolution Consistently
1. Implement Skill-Based Call Forwarding
You can easily increase the FCR rate by transferring each incoming call to the right agent, department, extension, or call queue. The hosted IVR solutions allow you to connect the caller to the right agent/department by implementing skill-based call routing.
You can even use a sophisticated IVR solution to transfer the incoming call to the best-suited destination based on important caller input.
2. Instruct Agents Not To Withhold Information
While dealing with angry or irate customers, agents often withhold important information to make them calm. But the customers often call back businesses to collect additional information.
You must instruct the customer service agents to interact with callers honestly, transparently, and directly. They must not withhold any information which will require the customer to call back your business.
3. Monitor Repeat Calls
You cannot increase the FCR rate without understanding what makes customers call back or follow up. The IVR solutions make it easier for you to identify the repeat calls by generating elaborate call detail reports.
However, you also need to identify customers who are reconnecting with your business through non-voice communication channels after interacting with live agents. The tracking will help you to increase first contact resolution rate by identifying customer service inefficiencies.
4. Identify Recurring Issues Based On Agent Feedback
It would help if you encouraged agents to share their feedback and suggestions honestly. The feedback will help you to identify the recurring customer service issues. The recurring issues always compel customers to make repeat calls.
You can prevent customers from making additional calls by resolving these recurring issues proactively. Hence, it is always important to create an open environment in which agent input collection is an ongoing process.
5. Authorize And Empower Agents
Often agents find it difficult to resolve customer service issues on the first call due to lack of authority or policy restrictions. You can easily improve FCR by providing extensive authority to the agents.
At the same time, you also need to empower the agents to customize and control the conversations according to the personality of the caller. The agents can easily increase the FCR rate by dealing with each customer in the most appropriate way.
6. Keep In Place A Knowledgebase
It would help if you made it easier for agents to access the information required to resolve customer service issues on the first attempt. In addition to organizing training programs, you must consider creating a unified knowledge base.
The knowledge base will contain elaborate information about each product or service provided by your business. The agents can access the knowledge base to take relevant information immediately while interacting with a customer.
7. Emphasize On Cross-Training
The agents cannot resolve customer service issues quickly without having in-depth knowledge of a product or service. Hence, you must train agents regularly to acquire the information required to increase first contact resolution.
While planning training programs, you can focus on preparing the agents to resolve a wide variety of customer service issues. The cross-training will help agents to resolve more customer service issues and increase FCR rate.
8. Provide On-Time Assistance To Agents
Sometimes agents need specific information, assistance, or guidance to resolve complex customer service issues on the first call. The hosted IVR systems support call listening, barging, and whispering. These features help managers to listen to ongoing conversations between agents and customers.
The manager can further improve FCR by providing relevant assistance to the agent through call barging or call whispering by joining the live connection.
9. Collect Customer Opinions
The customer opinions and feedback collected from various sources will help you to improve both first call resolution and customer experience. Your business must assess the quality of customer service and performance of agents by conducting customer satisfaction surveys, social media polls, and post-call IVR surveys.
The surveys must ask customers if their issues were solved on the first call. The real-time information will help you to identify the measures required to boost the FCR rate on a regular basis.
10. Measure First Contact Resolution Across Channels
It would help if you remembered that customers these days communicate with a business through multiple channels. While measuring the FCR rate, you must focus on measuring first contact resolution rates across widely used customer communication channels like telephones, emails, live chat, and social media.
The emphasis on first contact resolution will help your business to improve customer experience and reduce customer effort, along with increasing the FCR rate.
The number of customers abandoning a brand or business due to poor customer service experience has been increasing rapidly. Your business can easily improve customer service experience by emphasizing on first call resolution.
However, you must remember that first contact resolution improvement is an ongoing process. Your customer relationship management strategy must focus on measuring and optimizing the first contact resolution rate regularly to prevent revenue loss and increase profits.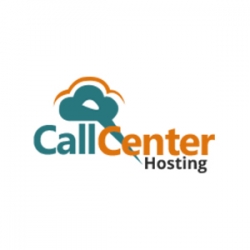 Latest posts by CCH Editor (see all)