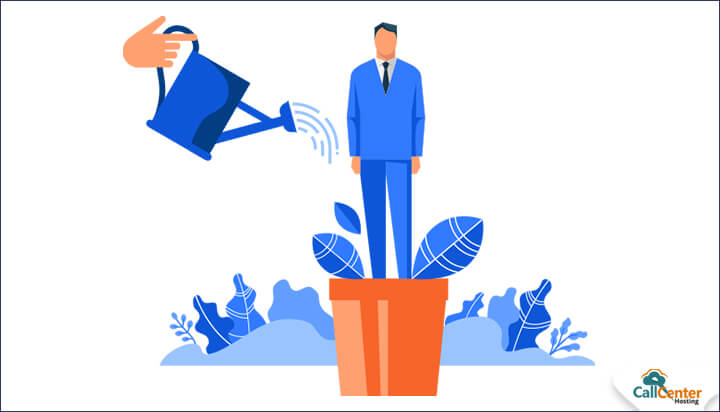 While it's relatively easy to lead well in smooth sailing periods, the true test of leadership arises in trying times. How an individual reacts to 'do or die' situations determines their credentials as the head. In fact, a report by Infopro Learning states that 83% of organizations feel it is important to develop leaders at all levels.
However, there are no guidelines for a leader to follow during a crisis. Every situation is unique and, therefore, demands a tailored reaction. This means that you may need to follow a more targeted approach, different from that used in previous scenarios. The most important trait is to stay calm and level-headed and tackle all problems in a logical and efficient way.
How important is good leadership in demanding times?
Life is unpredictable. At some point, we may find ourselves working in environments we would've never imagined. For a budding organization, the initial focus would be providing the right technological infrastructure to support work—a reliable VPN connection, sufficient broadband capacity, and laptops.
However, leading through a crisis involves much more. Making proactive real-time decisions, communicating with your team in an honest and transparent manner, and helping your firm adapt to changing needs are important aspects of effective leadership.
Let's explore some important tips to follow in unprecedented situations.
1. Ensure transparent and consistent communication
Every crisis situation comes with its own bunch of challenges. One aspect that requires special attention in these times is communication.
As a leader, you should ensure transparency while communicating any planned changes. Of course, this doesn't mean you frighten your team with cold directives. After all, in times like these, your staff needs reassurance and support from you. 
So what can you do?
Offer your employees a peek into the plans. For example, you can send a survey to find out how many people are comfortable working from the office versus those who wish to continue working from home. This will give you an idea about the comfort level of your staff in returning to the physical workspace.
Remember, your employees are monitoring news just as you are. Do not hold onto information that has been crafted and ready to be released. Delay in communication will result in unnecessary commotion within your organisation.
2. Showcase empathy
Consider your staff's concerns about returning to work post-crisis. Take, for instance, a single-parent family with no day-cares or schools available for support. Or imagine necessary layoffs—how will they impact the breadwinner of a family?
The best way to understand employee concerns is by truly listening to them. Take a personal interest. Ask questions about the family and their struggles. 
Check how they intend to overcome challenges. They do not need empty promises. Offer genuine help. A simple move like enabling work-from-home for single parent employees goes a long way. At the same time, this gesture will reflect your true leadership skills.
3. Have purposeful conversations
It's essential to avoid the risk of confusion in crisis times. The clarity in your message is quintessential. Make sure you efficiently communicate critical information like plans for the organization, drastic developments about changing sectors, or shifting strategies.
This exercise needs to extend to all employees, irrespective of hierarchy. Reassure them that everything is under control and be available to clarify any doubts. There has to be a balance of professionalism and personalization in this regard.
4. Remain positive
Your employees can only be as confident as you are. As a leader and a role model, you have a bigger responsibility. Especially in difficult times, your actions and behavior will be thoroughly scrutinized by those around you. 
Even if you feel things are going haywire during a crisis, stay composed, think thoroughly, and be confident about any hard choices that you may need to take to emerge successfully.
5. Control over chaos, always
Emotions run high in tough situations. After all, we're only human, and it is human to feel signs of panic in stressful circumstances. However, one cannot let their emotions take over. 
A true leader needs to take complete control of the problem—perhaps by immediately delegating critical tasks or dictating stringent procedures for the team to follow in a focused manner.
6. Be decisive and adapt to changes
In a leadership position, you're often tasked with unpleasant duties. Being the bearer of bad news is one such responsibility. You may need to take hard decisions on the fly that will not help you win any brownie points. 
However, you should note that leaders who are open-minded and quick-witted about making adaptive decisions are likely to weather critical situations successfully. On the other hand, if you're rigid about setting standards and choose to wait for the tide to pass, you risk greater damage to the firm and its people.
7. Honesty is really the best policy
Although leaders are expected to exude confidence and reassurance during tough times, it is equally essential for them to be honest. 
Your employees are an equal part of the work-family. Since everyone is on the same boat, do not overstate or understate the magnitude of the situation. While you may be urged to showcase that everything is under control, you should also stay realistic. 
Not only will this kind of approach speed up the recovery process, but it will also help your team get a better insight into your decisions and adapt to changes.
Parting words 
It's true what they say: being on top is tough. You have to stay positive and take real-time decisions that may impact your entire organization. These are daunting tasks, but the way you tackle them reflects your competency to sail through challenging times.
The above-mentioned points elaborate on a few of the many aspects that are important for a leader to weather changes during a crisis. Adopting these strategies can take your skills to the next level. 
Do you have other points to add on? Feel free to comment in the section below!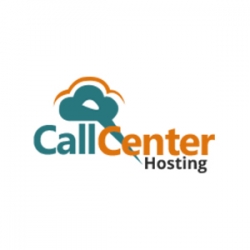 Latest posts by CCH Editor (see all)