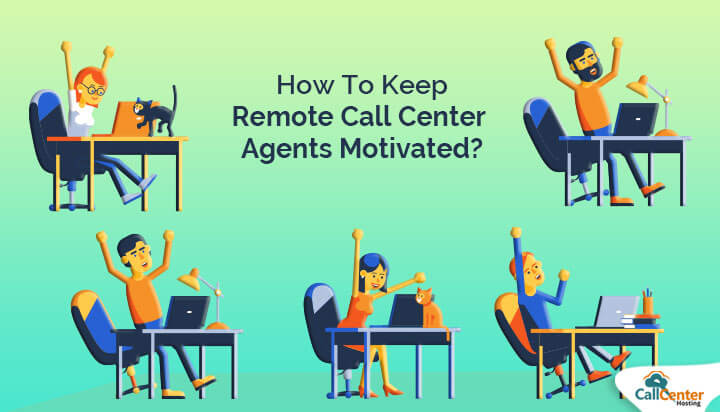 If you are a call center manager, it ultimately becomes your responsibility to ensure that agents working from home feel motivated and content. Working from home and handling customer calls throughout the day while staying at home and not in an office might cause stress.
Working at a call center is already a tiring job (if not managed properly) and demands continuous ability to interact with the customers on call or via emails and chats. Also, when call centers have migrated to remote working, motivating the agents becomes essential to improve productivity and ensure call center efficiency.
Key to call center's success and enhanced reachability lays in an agent's way of operating calls and treating customers. The call centers have to ensure their customers get a quick and satisfying resolution.
Here is a complete guide to winning at motivating agents working from home and handling calls remotely. These best ways of driving agents would help ensure enhanced performance.
Plan Rewards and Announce Recognition
To push agents forward, it is essential that they feel proud of themselves and their work.
Awarding agents with incentive time to time play a significant role in motivating agents. Besides monetary rewards, you can think of rewarding the agents with recognition, perks, or even gifts.
Or you can allow them with the leverage of taking extra leave for that particular month as work from home is a tiresome method for the call center agents, and a day off might be a relief.
Types of rewards you can offer:
Shout-out at a meeting
Congratulatory email
Commendations and virtual certification
Highlight on the social platform
Define Positions and Hierarchy for Your Team and Agents
An agent's performance might stay stagnant if there is no well-defined path that could be a successful leading path. Also, highlighting succeeding positions to the agents and indicating a probability of getting promoted for performing efficiently.
Once they notice how a good performer is being treated and encouraged, they'll be motivated. The perks and benefits that come with these promotions will act as a driving force. Watching the top performers being noticed and appreciated would help them polish their skills and take their careers to the next level.
You can serve a helping hand in organizing skill development and training programs virtually so that the agents understand their skill set and what position they can target.
Positions you can define for agents:
Entry-Level such as support agent and service representative
Mid-Level such as specialist and product expert
Supervisor level such as Team Supervisor and Customer Service Manager
Executive positions such as Chief Officer and VP of Customer Success
Ensure Regular Training and Coaching
One way to keep the agents going is by carrying out frequent training and coaching via online courses. Helping new joiners and hires to stay motivated and helps them improve ahead of time.
Encouraging learning sessions and planning training workshops will make agents realize that you are interested in their career and assists in ensuring efficient call handling.
Providing your remote agents with such resources would boost morale in agents and motivate them to do best for the company. It also imbibes a feeling of being valued and cared for by the firm they work for.
During the work from a home method, when agents are remotely working, training can be done by E-learning, virtual meetings, brief quizzes, and more. Although one-on-one training won't be possible during this time, you can always manage to indulge in agent training.
Set Realistic Goals
Expecting agents and setting goals for them is not wrong, but these goals should not be ambiguous and set high. Demanding extraordinary work and output from the agents can create confusion and overburden them, ultimately leading to burnout.
No manager wants to leave their agents overburdened, especially when working in stressful situations of being remotely located. In such circumstances, transparency plays an important role and lets your agent know the importance and relevance of a particular goal set.
To prevent agents from being exhausted, it is needed that you set attainable goals and deadlines for them. This could be done by assigning small, achievable goals that lead to final achievements; this will let the agents track their growth gradually.
Spread Optimism
Motivating a team of remote agents would be impossible if you are not yourself motivated. That is why being optimistic and having a positive vision will fuel up the working of your agents. Showing respect and positive attitude helps keep the team's morale high and, hence, ensure agent contentment.
Showing fear, anxiousness, and negative emotion can scare the agents. Maintaining a positive environment not only helps them mentally but portrays you as a capable leader who could handle the pressure.
Displaying courage encourages agents to take actions and handle situations on their own. This would help them see these hurdles as opportunities and would fill them with enthusiasm to grow.
Stay in Continuous Touch
Inspiring and motivating virtually, primarily via audio call, can be hard. That is why it is essential to deploy rich communication tools to reach out to the agents and pump them up for work.
Although face-to-face meetings and conversations are effective and impactful, video calling can fill in the gaps.
The video calling serves to be the best way to connect with the remote agents as it helps demonstrate your commitment and care.
Always remember the objective of providing enthusiasm to agents in every situation irrespective of location or available resources.
Encourage and Initiate Exchange of Ideas
To make someone listen to your thoughts and motivate them, you need to respect their ideas and interact with them about things other than work. It would be best if you try to build a relationship with the agents virtually; by sending GIFs, motivational quotes, and others.
By sharing personal experiences, you can teach them what elements hold the importance of moving forward and discovering their problem areas. If you succeed in knowing the areas where the agents are facing issues, you can quickly help them with the best possible solution or encourage them to deal with the problems and work harder.
Wrapping Up
Managing a call center virtually is a challenge, and maintaining a tea of agents remotely located involves confusion and might lower their morale. Lots of distractions and lack of on-premise support might lead to dissatisfaction among agents.
In such difficult situations, when agents feel helpless, it becomes the ultimate duty of a superior to ensure a motivating atmosphere. There are many ways to help agents in being optimistic and deal with their situations; by rewarding them, setting goals for them, knowing their issues, and many others.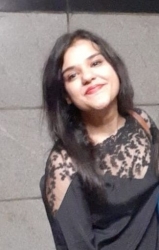 Latest posts by Aashita Sharma (see all)