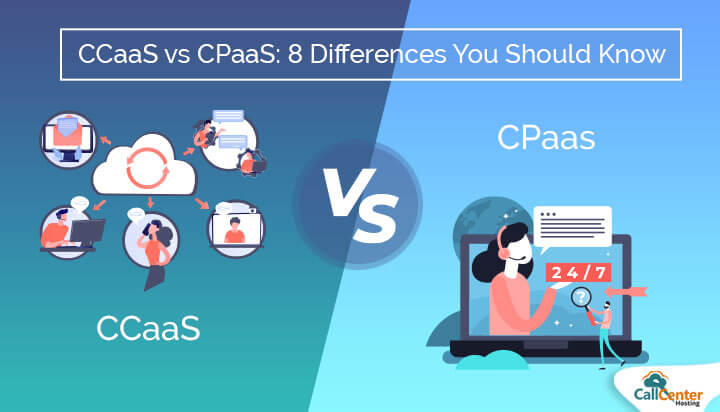 With significant changes in business operation trends, many businesses are migrating from on-premise to cloud-based communication. The cloud communication system offers numerous features that make communication easier and quicker. Enterprises today have witnessed various possibilities that could help them achieve streamlined communication with customers.
With multiple "as a service" choices available, businesses can uncomplicate their operations and rely on them for cracking the code for better customer experience. Some of you must have gone through "aaS" acronyms while digging into the cloud-based communication system.
Although all the terms such as UCaaS, CPaaS, and CCaaS look alike but can be a real game-changer when deployed based on business needs. These aaS options have rapidly grown over time but have left many confused because of the similar acronym names.
The ongoing unfortunate circumstance, such as the COVID-19 pandemic, has left almost every business struggling to stay on top. With the hunt for achieving productivity and ensuring uninterrupted business operation, today's enterprises have deployed work from home method of ensuring business continuity.
This way of operating business involves several remotely working employees who had to carry out video conferences, meetings with customers, clients, or other employees. Also, during these days, businesses stay flooded with a large number of clients, patients, customers, and leads inquiring for a range of concerns and issues.
Enterprises are grabbing the opportunities these queries bring and are turning to as a service models such as a contact center and communications platform. Read on to detangle differences between the Communication platform as a service and contact center as a service.
Let Us Know CPaaS and CCaaS
Before studying how the two concepts are different, it is essential to know precisely what CPaaS and CCaaS are. Both CCaaS and CPaaS are cloud-based services that aim at easing the job for businesses by streamlining their communication networks and adding an innovative touch to it.
What is CPaaS?
CPaaS or Communications Platform as a Service is a cloud-based system that allows organizations to enhance their communication capabilities. Businesses and organizations can enjoy a variety of communication methods in their business operations such as video, voice, or messaging by using API's that allow customization.
Customers nowadays expect more from the companies and wish to get their queries resolved in the best ways possible. Amidst such demand, CPaaS is a secure method for companies to quickly provide their customers and clients with multichannel that easily embed with your customer-centric communication strategy.
What is CCaaS?
CCaaS is known as the Contact Center as a Service and is a communication platform similar to UCaaS. The service eases the job for small as well as large enterprises to communicate with their customers.
CPaaS can be called as a platform for backend communication that delivers flexibility and offers cost benefits. CCaaS provides a communication platform to the call centers so that they can interact with the customers easily.
Where Does the Difference Lie?
1. In Terms of Objective
CPaaS allows businesses to create and build a communication system of their own to ensure smooth connectivity within and outside the company. On the other hand, CCaaS enhances business continuity of handling customers via channels preferred by the customers themselves.
2. In Terms of Flexibility
Although both the services aim at ensuring cost-effectiveness, both differ in the way they allow flexibility. CPaaS offers ample flexibility to the businesses to deploy communication tools based on the needs of their business. However, CCaaS is complete, rigid software that makes customer handling easy and quick.
3. In terms of Business Domains
CCaaS can be said to be useful and efficient for customer-centric businesses or what we call as contact centers. CPaaS, on the contrary, focuses more on building a bridge among employees within an organization or at times, customers, and the company.
4. In Terms of Compatibility
CCaaS is used as a whole, i.e., the software and its features cannot be fragmented for specific usage. Whereas CPaaS can be said to be a building block that can be incorporated and layered with other cloud-based services and channels for enhanced experienced.
5. In Terms of Usability
CCaaS is an ideal option for companies setting up contact centers because of their software's lack of flexibility. CPaaS helps businesses build their contact center software by providing a communication solution such as video calls, chatbots, etc.
6. In Terms of Cost Efficiency
CPaaS being an additional tool for the companies' software, is comparatively lower in cost than the CCaaS. On the other hand, CCaaS is a tailor-made option for businesses planning to set up a contact center of their own.
7. In Terms of Development Process Involved
CPaaS providers need to set up a group of programmers with particular skill sets to deliver efficient software with all the features embedded. CCaaS is used as an additional application which can be incorporated with existing contact center software that businesses own.
8. In Terms of Customizability
CPaaS lets the businesses and companies to customize the communication channels according to their needs and customer demands. CCaaS is rigid and requires a lot of changes in the software's coding when it comes to the customization of specific features and tools.
To Sum Up
The future of contact centers lies in the hands of cloud communication services and applications. A service that allows flexibility in combination with reliability is an ideal form of communication service that every business dreams of.
Contact center providers are busy delivering the best and modernized features enriched to provide smooth connectivity among companies and their customers. In the end, what matters the most is the frictionless communication.
By contrasting the CPaaS and CCaaS services, one can find the benefits and advantages that they hold with them. One can deploy CPaaS to enhance its communication platform and CCaaS to make customer handling more manageable and quicker.
So, which one to rely on? The answer lies in the fact which your business requires one among the two and what expectations you have from your contact center. Getting an in-depth detail and aim behind both the concepts helps maximize the benefits of the cloud in the communication process.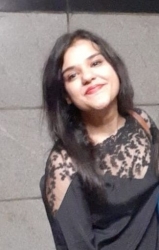 Latest posts by Aashita Sharma (see all)