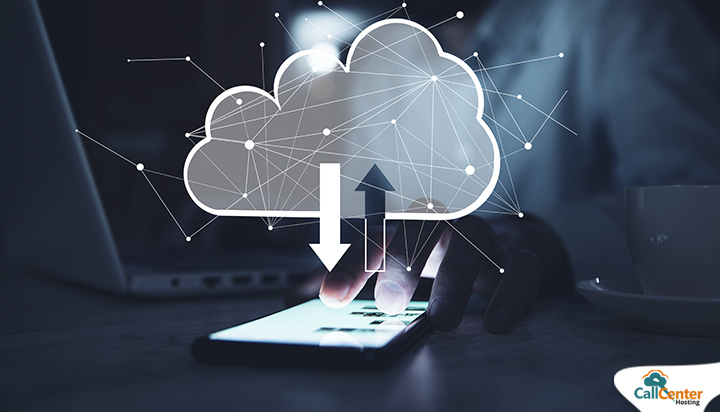 Cloud communications are a great way to ensure your business can grow without limits. Hosted phone systems can adapt and grow with your business without the need for costly infrastructure and hardware. 
A good provider knows that cost is often a factor in business decision-making and ensures that their clients have access to phone systems that can help their business grow, not hold them back. That's why CallCenterHosting works with our customers to create bespoke plans suited to their needs and offers flexibility so they can add to their phone plans whenever they need to.
This blog explains how cloud communications allow you to scale your business without limitations.
Work from anywhere
Particularly in recent times, remote working has become an expected offering from employers. Employees are increasingly comfortable working from home and need a phone system that can keep up with them, wherever they are. They also need systems that allow them to securely access their data. 
A hosted phone system makes all of the following possible. 
It allows employees to work remotely via any device of their choice. This means you don't need to invest in hardware; they can use their own mobile devices or laptops to connect to your phone system! All they need is an Internet connection. Not just that, they can securely access all the data on their chosen device while staying protected and having everything backed up in the cloud.
Easy access, coupled with the collaboration tools a hosted phone system offers, facilitates quick internal connections and enhances business flexibility. This flexibility will be critical going forward as we expect work-from-home to become the new normal. 
Having a robust and secure cloud communication system in place will enable you to provide the flexibility employees want without having to compromise on quality or security.
Hire remote staff anywhere around the world
To scale your business up, you'll need to take on more talented people. With cloud communication systems, this is as simple as adding a line to your phone system!
Since you can add and remove lines from your phone system, all through the online portal, you can hire anyone from anywhere globally as long as they have a stable Internet connection. Increasing your talent pool in this way will inevitably lead to higher productivity and better performance.
By hiring staff across geographies, you can also scale your business globally. You will be able to expand your marketing efforts to different locations, increase your clientele and offer enhanced customer support, further helping you grow your business. 
What's more––you can add custom numbers for free to your VoIP phone system and can have local numbers in each country you operate in. Appearing local will help you gain the trust of your customers and open new doors for you.
Your staff can also connect from wherever they are and work collaboratively with the rest of the team, aided by the ability to access customer and leave detailed information on the customer for their colleagues. You can manage all your team members through the online portal and track their performance by viewing their call times, recordings and the cost of their outgoing calls too.
Take your phone system on the move
It may be that to scale your business, you need to branch out and move to newer locations. If this is the case, a hosted phone system is for you.
Since hosted phone systems are not dependent on bulky hardware or on a desk, they can be taken wherever you go. As long as you can connect to the Internet, you can use your phone system. This means you have the flexibility to work on the move, whether it being present in client meetings, working through business trips or anything else. You can confidently use your compatible device to take your phone system with you.
The icing on the cake? If you start a call on your laptop but are on the move, you can flip the call seamlessly to your mobile device––without any interruption. This amazing feature, called call flipping, is excellent for busy people who need to work on the move, allowing them to make the most of their time between meetings. 
And if for any reason, you're unable to answer a call, your hosted phone system will forward any messages to your email address, so that you can get back to them later.
Cloud communication systems give you the freedom to do business as you want and will not hold you back in any way whatsoever.
Change your plan to suit your business
We know business priorities can change quickly, so our plans reflect this. Our team will work closely with you to create a bespoke phone plan to suit your needs, with all the features you need. If this plan is too much or too little for what you need, you are free to make changes via the online portal. Mostly these changes take effect immediately so you needn't worry about waiting in long queues.
Unlike traditional phone systems, where you are often tied into lengthy contracts and required to purchase costly maintenance packages, cloud communications are different. You are in complete control and have the power to change and add features as and when you need to.
And if you need advice and guidance, your provider can give you all the information you need on the fantastic array of features that your hosted phone system offers. For example, if you want to help your customers get to the right department faster, they can help you add an IVR system that allows callers to choose who they want to speak with via keypad inputs. 
IVR systems also allow you to broadcast important messages to your customers and even new leads, helping you increase revenue without much effort. 
IVR is just one of our hosted phone systems features that can actively help you scale your business. 
Another feature adding scalability to your business is the ability to have custom numbers. Choose either local numbers, free phone numbers or vanity numbers to add personalisation to your marketing efforts and ensure that your phone number portrays your brand aptly. 
To scale your business overseas, we suggest an international free phone number that shows your business as well-established.
To sum it up, enable flexibility and scalability in your business today
There are many ways in which a predictive dialer can enable flexibility and scalability in your business. If you want a phone system that can grow and adapt to your needs, and will never hold you back, then a move away from traditional telephony into the new generation of cloud communications can make this happen. 
Call center solutions increase professionalism and help you scale your business while giving you the enhanced functionality and flexibility your employees need. Thus, they are a great way to boost your business and ensure you keep up with your competitors without having to invest too much time or effort.
To know more about cloud communication systems, call us today on 1-800-346-4974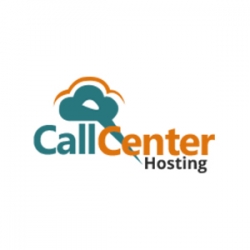 Latest posts by CCH Editor (see all)