Cloud communication refers to the multiple ways of communication, including voice, email, chat, and video hosted on the cloud. It is essentially an internet-based communication system where a third party handles storage and applications and switches through the cloud.
Cloud communication evolved from data, which then moved to voice, with the introduction of Voice Over Internet Protocol (VoIP).
The need for cloud communication in business is a result of following trends in enterprises-
Distributed and decentralized company operations

Increase in the number of communication services that access the enterprise network

Need for hosting IT applications
Since there have been a lot of concerns regarding data security, its storage, chances of loss, proper management, and accessibility of information via the cloud, the below infographic will bust some common myths among businesses and dismiss them with proven facts.

The above infographic clears the misconceptions businesses generally have towards cloud communication. Read on to know why it is high time to rely and function on this technology.
Why Must Businesses Use Cloud Communication Solutions?
#1 Reduce Operating Costs
Cloud communication brings substantial cost savings for end-users. With the cloud, there are no capital infrastructure costs involved. Moreover, you don't have to pay for expensive hardware and phone lines. Cloud communication also enables pay-as-you-go subscriptions.
#2 Remove Physical Barriers
Traditional on-premise communication systems have a physical limitation due to the requirement of hardware. Cloud communication has eliminated the need to deploy the hardware. The cloud provides much-needed flexibility and freedom from physical barriers.
#3 Improve Customer Service
Cloud communication enables cloud contact centers to handle customer queries more efficiently. Unified communication as a service (UCaaS) integrates all the channels and helps enterprises in better internal communication. The contact center as a service (CCaaS) is a cloud-based customer experience solution that enables businesses to utilize contact center provider's software.
#4 Enable Greater Efficiency
Cloud communication solutions enable greater efficiency as they integrate real-time communication (such as instant messaging, voice telephony, call conferencing) and non-real-time communications (such as email, voicemail, and fax).
#5 Multi-Platform Unification
Communication within an organization usually includes more than one channel. Cloud communication enables the integration of multiple communication channels that help in a better exchange of information. Some cloud communication platforms allow businesses to bring all of these applications under one management utility. This makes it easier for the IT team to administer systems and manage their customer-agent relationships.
Cloud communication is a complete solution for businesses that want flexibility, stability, and mobility. Bringing business communication solutions on the cloud is a win-win situation for the enterprises.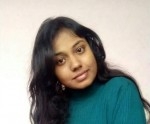 Latest posts by Kritagya Pandey (see all)