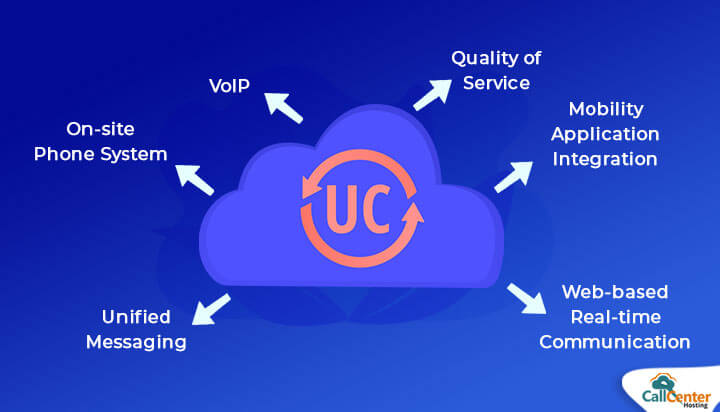 Even if you lock-in on a new phone system for your business, all the jargons associated with the product could appear overwhelming to you. You could be an IT veteran who is up-to-date with technology, and some terms still might confuse you to the point of making your head spin.  
Hosted phone systems these days facilitate UCaaS or unified communication as a service, which combines the benefits and features of voice call, video, and text. 
This article attempts to help you get a better understanding of the service. But before we start with the list of terms, it is important that you learn some simple facts about UCaaS. 
As the name suggests, it is an enterprise communication service that offers connectivity over a unified platform. The objective of this service is to smoothen, improve, and ensure efficient connectivity within and outside the organization.  The platform is emerging as the preferred addition to businesses experiencing continuous growth in their revenues.  
Other than these omnichannel abilities, what makes UCaaS work? Turns out, this service has proven to be very helpful for businesses with customers favoring the use of cell phones for text messages and calls over any other medium. 
Importance of UCaaS
What matters the most to a business is the cost of services used for day-to-day operations. This makes UCaaS a desirable choice for any organization since it is cost-effective; reducing capex, human resource, and other costs.
Additionally, businesses believe that unified communications have enabled faster response time and, hence, firms are planning their investment accordingly. UCaaS helps call centers and customer-centric businesses to improve their real-time communication process using a VoIP service. 
Unlike traditional telephony, UCaaS outsources the installation and maintenance process, leading to reduced downtime of the agents. Moreover, the associated flexibility for scaling is a blessing for companies that strive for business growth. Members can be added and removed to the system with ease.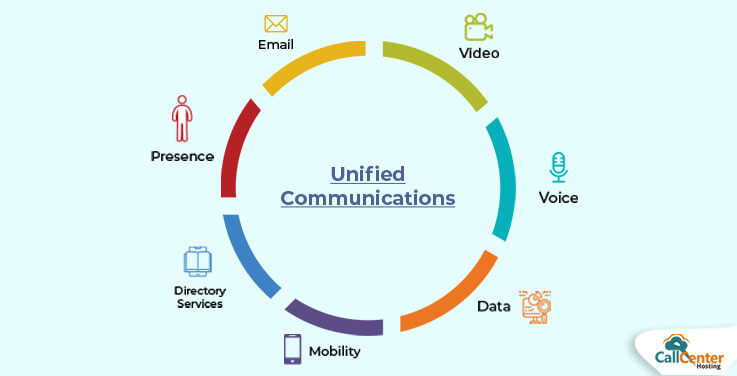 Why are Businesses Switching to UCaaS?
With dramatic evolution in the corporate sphere, the trend of traditional telephones has faded. This gradual decline in contemporary business communication techniques has paved the way for online methods and cloud-based communication systems. 
At a time when almost every other tool operates over the internet, businesses are increasingly relying on cloud services. The credit mainly goes to the scalable and flexible nature of UCaaS that attracts businesses and simplifies their communication process. 
Other than ease, this service also has the ability to combine with various other techniques and tools to provide a robust integrated solution. Here are some of the features you can expect in your unified communications service:
File transfer and sharing

iOS and Android compatibility

Online fax

Music on hold

Call logging and screening

Easy integration with other platforms

Call recording

Voicemail to email

IVR Or interactive voice response
Most Commonly used UCaaS Terms
With a plethora of unified communication platforms and tools available in the market, there exist numerous terminologies that may confuse you, to say the least. 
If you're planning on deploying UCaaS for your business, here's a list of 20 buzzwords and their meanings. Use this to navigate through the product with ease. 
1. VoIP
Voice over Internet protocol (VoIP) makes voice calling easy. What differentiates it from traditional calling systems is that it uses an internet broadband connection and does not involve physical phone lines.
VoIP offers amazing flexibility as calls can be made over the web with any device (not just the telephone). In addition, this technology enables organizations to hold conference calls remotely. 
With access to call recordings, voicemail-to-email as well as ringing features, an enterprise can get better insight into their operations with the use of VoIP. 
2. PBX
PBX or private branch exchange is a telephony system that allows organizations to connect with the help of local or telephone lines. It ensures smooth connectivity within and outside the company. You can use it as an on-premise system or as a remote hosted phone system, making it ideal for business of all kinds, operating from anywhere in the world.
PBX allows agents to answer and transfer calls from remote locations; you can dial numbers and operate calling via desktop, laptop, or your mobile device. Unified communications use a PBX phone system as the calling medium even for the voicemail and call logging purposes.
3. UC vs UCaaS
UC is no different from UCaaS—both are simply two different acronyms for the same thing. UCaaS is 'unified communication as a service' or a solution that combines voice, text, and video into a portal or software that an organization can use. 
4. Integrations
Integrations play a critical role in enhancing the services of UCaaS. In other words, UCaaS' native features are able to work in harmony with other technologically advanced platforms. 
These integrations aim to eliminate time wastage and double effort. One can access the data from multiple systems, be CRMs or ERPs for efficient collaboration.
5. Call Analytics
One can say that call analytics form the backbone of UCaaS. Every call made is tracked, recorded, and presented as lead statistics via key performance indicators (KPIs). 
These analytics help companies assess call trends and other related data with great accuracy. Furthermore, the data of all the calls made or received can be securely collected and stored uniformly.
Call analytics were originally designed just for call accounting and logging purposes. However, over time, technology has evolved to aid the overall analysis of an organization's workflow.
6. SLA (Service Level Agreement)
When you pick a provider to supply you a product or service, you enter into a contract agreement where they promise to deliver you a certain standard or quality. 
This agreement is usually between a customer and the business but it can be between two businesses too. It acts as a relationship contract between two parties, pledging reliability and promise for the long run.
7. BYOD
Similar to how every guest brings his own dish to a potluck, BYOD or 'bring our own device' is a policy that allows the employees to bring in their own device for office work. Although issues such as security concerns, data risks, reduction in productivity, etc., may arise, unified communication lets you resolve them easily. 
Using a direct inward dial (DID) number, calls to an employee's personal number will be directed to the preferred phone number. In case of an outbound call, the employee's number is displayed on the caller ID. 
8. QoS (Quality of Service)
Quality of service is a common term across industries. Here, it refers to the technology that guarantees users reliability and dependability for running smooth UCaaS traffic over the network. This combination of technologies makes sure that bandwidth usage is managed properly and that the data crosses over the internet network efficiently. 
The main objective of the QoS technology is to protect real-time data with the highest priority. Classification and queuing are the two most common QoS tools. 
The former analyzes traffic while the latter is used to manage data buffers in the devices. When the queues fill up, they overflow and eventually result in traffic.
9. DID (Direct Inward Dial) 
DID or 'direct inward dial' number is a service that comes along with the cloud phone system, and is offered by telecom companies. With a DID number, callers are directly connected to the given business phone instead of following a queue. 
Basically, the function of a DID number is to direct the incoming calls to business lines. Firms normally utilize DID numbers for the caller ID purpose in case of outbound calls. 
With this service, any number of calls gets distributed over various business lines. So, when a customer calls one DID number, all the devices connected to that number will ring. 
10. Cloud Computing
Cloud computation is the term used for the delivery of computer-related services over the internet. From servers to storage and databases, everything is managed online. This method is a flexible, innovative, and reliable platform for a company's operations. 
Since everything is virtual, you have to pay only for the service used, thereby reducing costs significantly. Cloud computation has made business operations efficient and it guarantees business scalability. 
One concern associated with cloud computation is the security of the data being transferred. With various policies and rules, sensitive data flows in a very controlled manner.
11. Softphone
Fun fact: this term is simply a combination of two words, 'software' and 'phone'. A softphone functions just like a desk phone but operates over a computer system. With all the features such as dialpad, mute, transfer call etc., the softphone is similar to a traditional phone. 
You can make calls via the UCaaS portal with this phone. It also helps businesses reduce their cost of calls, unlike the traditional phone systems that require hardware and a bunch of additional phone lines. That's not all—softphones also allow real-time call monitoring and call recording. 
12. On-site Phone System
As you can probably guess, this phone system needs to be installed on-premise (office, factory, home, etc.). You need to purchase telephonic equipment and a legitimate connection to a service provider. On-site phone systems have no relation with the cloud system and are designed to be operated manually. 
They are also difficult to upgrade and modify; in case a change is required with this system, you need to replace the equipment entirely with the upgraded one. 
13. Unified Messaging (UM)
Unified messaging is the unison of electronic messaging features with all the communication services such as voicemail, video messaging, SMS, etc. This allows the user to send out messages over any preferable device, eliminating the limitation to a single system. 
UM is often called a unified inbox as all the emails, faxes, SMSs, and voicemails are received and managed by a single unified email.
It simplifies the job for call center agents as they need not check each platform for messages individually. All the messages can be collectively viewed and replied to on a unified platform. 
14. Instant Messaging (IM)
IM has been synonymous with the youth for quite a while now, but it has only recently become a norm for businesses and customers. The service is usually preferred by people because of its ability to eliminate time wastage. 
You can consider it one of the fastest and smoothest ways to contact a business and get immediate answers to urgent issues. Moreover, instant messaging is used for checking if the entity on the other side is available or not. 
This channel is beneficial for those businesses that find the calling process to be excessively time consuming and costly. 
15. Desktop Video
This refers to contacting someone using a webcam attached to your computer device. This type of technology is ever-evolving as it is known to be a reliable form of communication. 
Face-to-face online conversation has always been considered favourable as it brings transparency and helps evaluate the body language of the other party. 
Desktop videos have also enabled businesses to hold virtual meetings with the video conferencing feature. Remotely located employees and agents can now connect to each other and collaborate in real-time.
16. Collaboration
In the context of UCaaS, collaboration is the term used for the conference calling—visual or audio. The underlying idea is to bring together multiple users onto a single platform for a streamlined process.
A team collaboration service is completely different from a classical conferencing system. It enables uninterrupted communication between different teams and departments. Such conferencing supports document sharing, presentations, shared videos viewing, etc. 
17. Mobility Application Integration 
UCaaS is easily available on mobile phones and smartphones. This allows the agents to handle calls from anywhere, especially when the business is running remotely. 
When an agent is able to handle customer interaction via their personal device, it often reflects on their productivity and leads to increased efficiency. 
With UC, one can receive calls on their personal mobiles over the office line. Mobile application integration eliminates the location restriction, i.e, you can easily function from any location.
18. Presence
Basically, present technology is designed to locate and detect the availability of an entity as soon as they connect to the internet. Usually, IM is coupled with presence so that the person's availability status is shown before messaging them. 
Present technology allows collaboration among various devices and makes it easy to connect with multiple agents. The feature offers efficient accessibility, supports mobility, and increases productivity.
19. WebRTC  (Web-based Real-time Communication)
WebRTC is a Web-based real-time communication API that ensures audio and video communication within a Web page for peer-to-peer communication. The WebRTC eliminates the need for a plug-in or additional native apps. 
This tool has been designed by Google to transfer information such as audio, video, and other data over application interfaces. WebRTC solely depends on real-world networking. 
20. SaaS (Software as a Service)
SaaS is a model that delivers the complete software for a service to organizations. Usually, a service provider hosts the application and its related data that can be accessed through web browsers. But with SaaS, a company can handle the software itself and use it according to their needs without depending on the provider.
Conclusion
Now that you have heard so much about UCaaS, you're likely impressed by its impeccable features and might decide to deploy it. 
Over time, you may come across new terms that seem like technical jargon. However, once you've taken the time to understand them, they're quite simple. 
Hopefully, after reading the article's explanation of these UC terms, you can continue your operations with confidence, and make the best of the multitude of features. 
CallCenterHosting provides the most advanced hosted call center solutions that best suit contemporary needs. Cloud-based services like toll free numbers, predictive dialer, UCaaS, virtual call center, inbound call center, and cloud PBX are just a few of these.
In case of any queries, connect with our solution experts at 1-800-346-4974 or visit CallCenterHosting.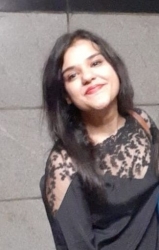 Latest posts by Aashita Sharma (see all)