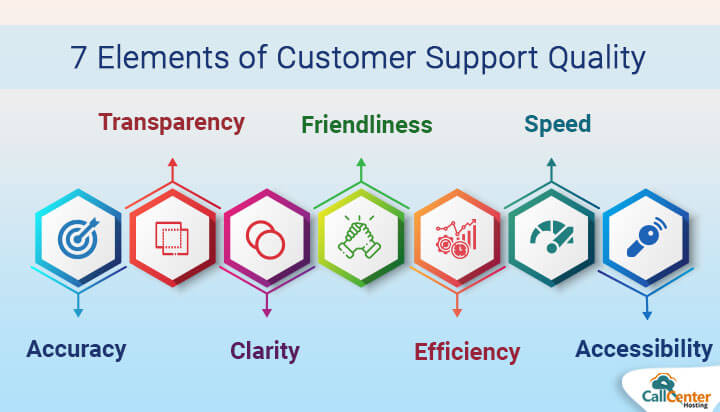 One question that strikes every customer support agency's manager is, "what makes customer support good or bad?"
For once, it can be said that answer to such a question depends on the person's observation. This cannot be wholly true, but the answer is that to decide if customer support is excellent or not, we need to take all the related factors into consideration.
Usually, we judge an interaction by focusing on some elements while we steer clear of the other factors that play an integral role in reviewing a customer support interaction.
Also, in the business world, what matters the most is whether or not, the customer is getting what they want. A business with no customer cannot be called a business and the same with unhappy customers.
As quoted by Scott Cook, "Instead of focusing on the competition, focus on the customer."
This applies to every business person who wishes to see their business reach heights. A happy customer means a satisfied customer whose grievances have been resolved in the least time and with ease.
While one has its own priority of elements to decide what elements matter to judge good customer-agent support, there are some common elements that can and should be looked after. Let us know some elements that matter while evaluating customer support interactions.
1. Accuracy
A reply which is just accurate would not yield much satisfaction, but one with no accuracy has the ability to take down the service. Providing information to the customers is considered as a baseline in the customer support sector. Customers always expect to get accurate and correct information from the customer support agent.
To make sure that agents impart correct information to the customers, it is essential to train them properly. Wrong information tends to mislead the customer, leading to poor customer feedback and hence, poor business reputation.
2. Transparency
Letting the customers have an insight about the progress their request has made, brings reliability. If you don't let them know the status of their service, you are sure to make them feel anguished and frustrated. For instance, making a caller wait on hold without letting them know the reason behind the hold time being so long will make them very angry.
Once you provide a valid reason to the customer, you will surely understand the situation and accept the minor inconveniences caused to them. Besides the fact that speedy response time holds importance, sacrificing the transparency for speed is a bad thing.
3. Clarity
Another important element that matters while evaluating the customer support quality is clarity of the information passed on to the customer. It is a question of concern that how well your customers understand what your support agent is explaining to them.
In case of technical issues, it is important that customer is able to understand all the issues and technical terms clearly. The easiest way to achieve clarity is by choosing simple and fewer words.
By eliminating complex terms and using common English words, you can perfectly pass on the necessary information essential for the customer to know. You should also try using shorter sentences, simpler phrases, and common words.
4. Friendliness
This element plays an important role in gaining customer satisfaction. Friendliness cannot be infused into the agents by training them, it comes with their natural attitude. This can be made sure by hiring the right agent with the required qualities.
The friendliness of the agent reflects by the kind of words and language they use. The agent must make the customer feel important and valued. This can be done by keeping the customer in the center of the conversation. By making use of the word 'you' in almost every sentence.
Doing so will imbibe a feeling of care in them.
5. Efficiency
Efficiency plays an important role in making your customer service good. This element profits your business and makes the customer service less expensive. With positive interaction, you can easily earn efficiency for your customer support service.
You can achieve this by deploying technologically advanced tools so that the quality is not compromised while increasing speed. Using a chatbot or IVR solution, you can handle comparatively more number of clients at once and provide them with the best resolutions.
This helps in handling large call volumes in the least time possible. Other than speedy and accurate responses, using technology helps save costs.
6. Speed
How fast you serve your customers is what matters the most. To deliver satisfaction to the customers, it is important that you reduce the response time and make sure customer queries are solved in no time.
Also, keeping the customers to wait while on hold negatively impacts your reputation and reduces your efficiency leading to poor business performance. You can use time measuring metrics that determine the time a customer support representative is wasting and also monitoring the idle time.
Metrics such as average response time, first contact resolution rate can be helpful in determining the amount of productive time.
Mostly, service speed depends upon various external features such as the kind of channel your customer support center is using, training of agents, connectivity and collaboration among the agents, etc.
7. Accessibility
Another element that matters is how easy it is for the customers to reach out to you. If it is difficult for a caller to find your contact number or the channel of their preference is not used by you, it counts as a negative customer experience.
You provide high-quality customer support, you need to make sure that you make your support service is available easily and anyone can contact at any time. Also, don't forget to make the contacting process least complex as not every client is aware of all the steps required to connect.
Bottom Line
It is not crucial to spend money to acquire customer satisfaction and deliver "good" customer support. With small yet easy changes in the call handling lifestyle, you can achieve whatever it takes to offer your customer the best service they deserve.
Providing a satisfactory and good experience to the customers is sure to bring them back to you for your excellent services. However, a satisfied customer can contribute to marketing strategy as they might influence others about your brand and services.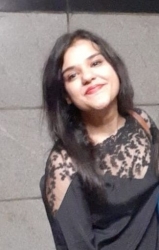 Latest posts by Aashita Sharma (see all)