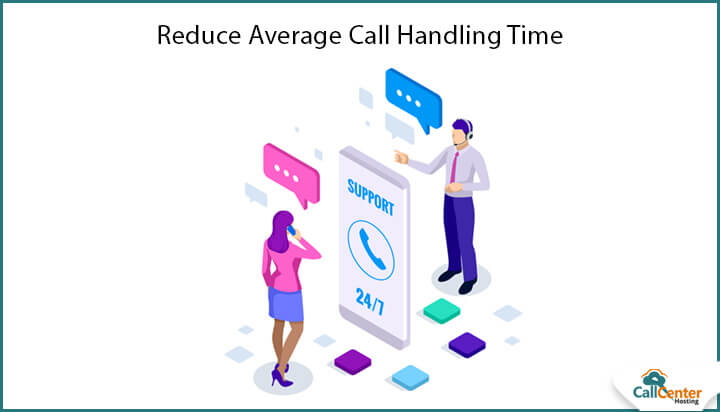 The self-service options provided by the cloud-hosted interactive voice response (IVR) systems help call centers to reduce inbound call volumes regularly.
But the managers still need to track and measure the call center's performance using a variety of key performance indicators (KPIs) and metrics.
As a commonly used call center metric, average call handling time (AHT)-
Helps managers to determine the staffing level
Improve agent efficiency and enhance customer satisfaction by measuring the average duration of a transaction or the average amount of time an agent needs to complete a transaction.
While calculating AHT, a manager needs to take into account the talk time, hold time, and after call time. Managers can calculate AHT by applying a simple formula:

However, it is also important for the managers to explore ways to reduce average call handling time in a call center continuously.
According to IT Knowledge Exchange, "The normal AHT (average handle time) is typically 4.5 to 6 minutes on inbound projects; thus, for Inbound, each agent would be expected to handle between 10 to 15 calls per hour."
A call center manager can reduce AHT to 6 seconds by implementing several best practices for call center management.
10 Call Center Management Best Practices to Decrease Average Handling Time
1. Enable Agents to Access Relevant Information on Time
Often call center agents to need specific information and data to resolve customer service issues on time.
The on-time access to relevant customer information helps the agent to personalize customer experience as well as complete the transaction quickly.
The managers must leverage cloud-hosted call center solutions to provide relevant customer information to each agent at the right time and in the right way.
2. Record Every Call
The agents may need additional time to complete a transaction due to a number of reasons. The managers cannot reduce AHT without identifying and addressing such issues by reviewing past calls.
They can assess agent efficiency and identify inefficiencies by the recorded version of customer interactions. The cloud-hosted call center solutions make it easier for users to record every call in HD format and store the audio file for future references.
3. Implement Skill-based Call Routing
Many new-age IVR solutions support skill-based call routing. The feature helps managers to transfer an incoming call to the most appropriate agent, department, or queue.
The managers can further leverage the feature to transfer incoming calls to experienced call center agents. The skill-based incoming call routing makes it easier for managers to decrease AHT by ensuring first call resolution.
4. Provide Relevant Assistance to New Agents
Unlike experienced agents, new agents require additional time to resolve customer service issues. They further find it difficult to resolve complex customer service issues and deal with angry callers.
While performing real-time call monitoring, the managers or supervisors can help new agents to complete complex transactions quickly by providing relevant assistance at the right time.
The new age call center solutions enable managers to assist agents in real-time by supporting call monitoring, call barging, and call whispering.
5. Build a Searchable Knowledge Base
A manager can make it easier for agents to wrap calls quickly by providing an elaborate knowledge base. The on-time access to the knowledge materials will enable the agents to find answers for routine customer service issues without putting extra time and effort.
But the managers need to ensure that the knowledge base remains simple and searchable. They must include a search engine in the knowledge base to make agents access relevant information instantly.
6. Shorten Welcome Greetings
Often the length of the customer greeting impacts AHT directly. The managers must remember that AHT increases when the agent or IVR system asks unnecessary or irrelevant questions to the customer.
They need to review the recorded customer greetings and call center scripts to identify and remove the irrelevant questions.
The concise welcome greetings will help them to engage customers along with reducing the average duration of transactions.
7. Emphasize on Reducing After-call Time
A manager can curtail AHT by reducing both talk time and after call time. But the agents cannot improve customer satisfaction by lowering talk time.
Hence, managers need to focus extensively on reducing after-call time. They can easily reduce AHT by automating after-call tasks like contact information updating and transactional email delivery.
8. Review and Modify Call Center Scripts
Many agents find it difficult to listen to the customer attentively while referring to a call center script. Hence, they need additional time to resolve customer service issues.
The managers must review the call center scripts periodically to identify the questions that increase agent talk time. They can reduce AHT by removing such irrelevant questions from the call center scripts.
9. Emphasize on Using Closed-ended Questions
Some questions asked by the call center agents make customers seek additional information or ask further questions.
The agents can quickly reduce talk time by asking closed-ended questions, which a customer can answer with a yes or no.
The closed-ended questions often help an agent to resolve customer service issues quickly. However, the agents must combine open-ended and closed-ended questions to keep callers engaged while reducing AHT.
10. Assess Call Data Carefully
The managers must remember that the average duration of a transaction differs based on the nature and complexity of the customer care issues.
For instance, an agent will need less time to provide specific information to a customer while he or she will need additional time to resolve service issues.
Hence, the managers must keep in mind the type, nature, and complexity of the transaction while measuring AHT based on call data. The careful examination of call data will help managers to reduce AHT.
As an important call center metric, AHT helps managers to measure the average duration of a transaction. In addition to measuring and monitoring AHT regularly, the managers also need to ensure that AHT does not exceed 6 minutes. They must implement and review a strategy to curtail AHT using a set of call center management best practices.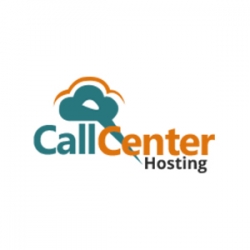 Latest posts by CCH Editor (see all)