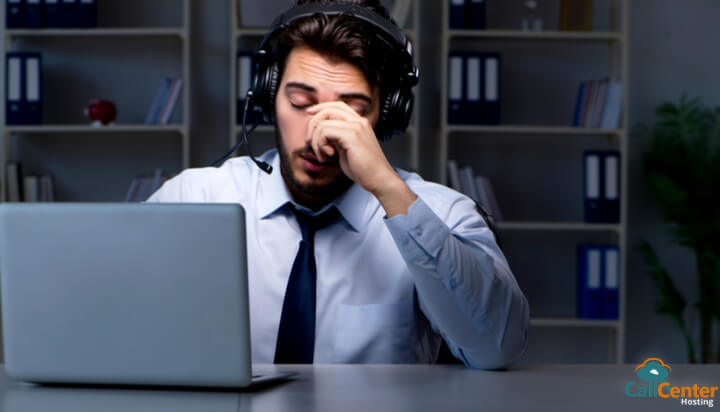 The call-center industry is expected to witness continuous growth and is believed to become a $407 billion industry by 2022. Despite the steady growth, the call-center agents encounter significant stress during their workday that involves customers' expectations and business requirements fulfillment.
It is difficult for a call-center agent to stay calm and optimistic when he/she must maintain a continuous balance between the call quotas and disgruntled/confused customers.
The relentless expectation of exceeding the performance metrics intensifies this pressure.
Their performance is constantly scrutinized by the managers, which adds to this stress.
The continued presence of stress leaves a negative effect on performance and health of the call-center agents along with their attitude towards their job. Hence, the average turnover rate is around 40% in this industry. It may cost a call-center business around $10,000 per agent.
Therefore, reducing the stressors at workplace for an agent is essential. For the company, it means that the overall performance of their business improves significantly and reduces the agents' turnover rate. The following eight tips can effectively help call-center agents handle work stress and reduce the level of attrition.
Benefits of Stress Management
Work-place stressors are known to increase the heart rate and blood pressure of the affected employees. The following tips can prevent the heart rate/blood-pressure from rising whilst reducing the muscle tension or the activity of stress hormones. The stress-control measures can even boost an individual's immune system while helping him/her maintain steady breathing.
The combined benefits of these improvements can increase your focus. The reduction in the level of stressors can also improve an agent's mood and memory. The following techniques can increase the energy and productivity of agents while improving their tolerance level towards demanding work situations.
Stress-Management Techniques
1.  Increased Social Engagement
Communication is the main job of a call-center agent. Subsequently, post work, an agent may not be keen to indulge in conversations with colleagues or friends. On the contrary, for good mental and emotional health, an agent should consciously engage in tête-à-têtes with friendly colleagues as this would help de-stress and give a refreshing start to the job at hand.  Often, colleagues give a fresh perspective on a work issue and offer desired support or reassurance. Hence, peer support is always helpful in managing stressors in any work environment.
2.  Laughter Medicine
Laughter can stimulate your lungs, heart, and muscles. It triggers the release of endorphins or happy hormones. The nervous system produces these chemicals to help you naturally cope with stress or pain.
Therefore, reading funny quotes or hilarious jokes, watching comedy shows or funny videos can instantly recharge your mood and reduce the level of stress.
3.  Relaxation or Exercise
Soft music is known to boost the energy levels as much as the funny stories, videos or shows do. Therefore, listening to relaxing music instrumental or vocal during work breaks can improve the level of blood pressure and heart rate, and reduce anxiety.
For a healthy lifestyle, exercising is known to increase blood flow and oxygen level in the brain. Thus, stretching legs during lunch breaks is a good way to remain energetic and calm. Walking a few steps after lunch either alone or with a colleague helps. You may even climb up or down the stairs if you have some time between work shifts.
4.  4X4 Breathing Exercise
Psychologists around the world believe in the beneficial effects of simple breathing exercises. Agents can practice breathing exercises throughout the day without getting up from their chairs. The 4×4 breathing exercise is performed in these four easy steps.
In breathing exercise, you sit up straight with your feet on the floor.
You slowly inhale as you count to four and hold your breath for four seconds.
Next, you slowly exhale for four seconds.
Now sit calmly for four more seconds.
Agents can do this breathing exercise throughout the day or when they feel the need to de-stress and improve their focus on work. This breathing technique helps to keep the lungs healthy while relaxing the mind.
5.  Remove Personal Feelings
Most contact center agents come across annoyed or frustrated customers, often. It is easy to lose temper when talking to angry customers. However, this is not an acceptable behavior from a call-center agent, as he/she represents a brand. A harsh reaction may tarnish a brand's reputation and may drive the customer away to competitors. Hence, politeness and calmness must be your weapons.
It is essential to remain calm and composed despite receiving harsh comments from a customer. However, it is easier said than done. It is prudent to remember that an angry customer has no animosity towards you. He/she is expressing the frustration towards a company's policies, decisions or services.
If you have this understanding, then no words from a customer can hurt your feelings. This understanding can keep you calm despite receiving harshest of comments from the customers and can keep the level of stress in check.
6.  Stay Prepared
As a call-center agent, you represent a brand and its values. Therefore, it is essential to have a clear understanding of a company's policies before you start handling the callers or start campaigning. For a clear understanding of a company's policies, it is prudent to review the e-mails, memos or important notices before starting the work.
You may even discuss with the supervisor if you have doubts about a policy. A clear understanding of the facts can keep you confident when communicating with a customer. It helps you receive positive feedback which is guaranteed to keep the work stressors at check.
Conclusion
Every profession has a unique set of challenges for employees. However, the level of stress is extremely high for call-center agents. An agent may need to deal with disgruntled or disappointed customers daily on top of facing the performance metrics or worrying about the feedback from superiors. These tips can help call-center agents to remain calm and relaxed in the highly challenging work environment.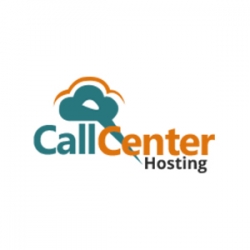 Latest posts by CCH Editor (see all)