In the earlier times, when the call centers were hard-wired, the job of a call center manager was tougher because then they didn't find much support from the existing technology and also, it was not easy to track the overall productivity of the call center.
With the advent of cloud-based call centers, it became much easier for the managers to work, efficiently. Because as a result of cloud technology, it became a practice for the managers to get an overview of every call related activities with detailed reporting and other monitoring features. And it showed up positive results. This idea was not easy to go with the traditional call centers.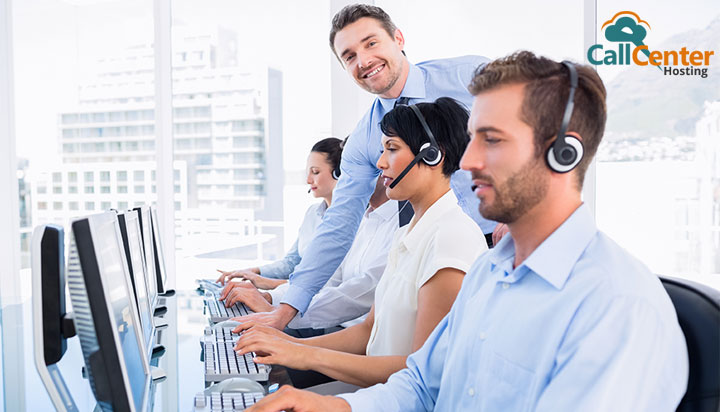 But despite all the support from technology, a call center manager has to deal with several challenges on a daily basis such as high call volume, agent deployment and utmost utilization of the available technology and workforce.
This requires a manager to be well-prepared himself to tackle these challenges. So, there are some personal traits that make a call center manager highly successful. Let's explore it.
Thorough Knowledge
The call center manager should have a complete knowledge of the call center environment. There are various processes such as quality assurance and agent performance review that take place at a call center that need intense supervision and monitoring.
It becomes essential for the call center manager to understand all these processes with minute details. A continuous work on gaining knowledge helps the call center manager to take innovative steps with full confidence.
Leadership Quality
A call center manager should be a leader in his qualities. This is an unavoidable trait for call center managers because the manager has to handle a team of agents and every individual agent should stay motivated and well trained to deliver the best service to the customers.
So, the call center manager needs to develop a healthy environment around the agent workforce so that the agents could put their best efforts to give a successful customer service.
Statistics Based Decision Making
The call center manager should take decisions based on the statistical results. He should not go by hunches but look at what data is saying. In the same context, the call center manager should have ample knowledge of data analytics.
He should also be able to understand and implement new tools or business applications that help improve the overall productivity of the call center.
Patience
Patience is essential when it comes to customer service environment. Agents are needed to deal with the customers with sheer patience as with the passing years, the patience of the customers has thinned down. Since agents talk to the customers directly, they should be well trained in their jobs to help the customer with equanimity.
If the call center manager himself is impatient then it is highly unlikely that the agents will be in their best mindset to support the customers. In a nutshell, in a call center environment, patience is a virtue that can win a loyal customer out of an angry one.
Adopting new Technology
It is necessary for the call center managers to be open to new technologies and make sure that the call center is well equipped in its technical preparedness. For example, earlier call center used only manual and auto dialers but with the advent of cloud technology, hosted predictive dialers came into existence.
So, as a call center manager, it is necessary to look into it and understand how predictive dialers can benefit the call centers and the business communication process for more results.
This is just one example, in the same manner, there are various technological options such as Artificial Intelligence (AI), chatbots and virtual agents etc that make the overall call center operations more channelized, improved customer experience and get more insights about the customer behaviour.
A call center manager should keep an eye on such new technologies and look for ways to adopt them.
Personal Interaction with Agents
Apart from the training, the call center manager should personally interact with the agents. There are many insights that surface only in personal interactions.
These insights further help to improve agent's productivity as agents become more accountable for their work because whatever problem they face while doing customer interaction, they can always convey it to the call center manager.
Doing It Yourself
It is equally necessary for the call center manager to do it himself what agents do. Getting into the agent's boots give a firsthand experience about the agent's work. This is the best way to get a total understanding of the customer support process and its intricacies if there is any.
In addition to this, this makes the call center manager in tune with the agents and work as a forward-looking team.
Focus on Customer Engagement
Call centers are not only meant for customer service but they also help in providing meaningful customer engagement. A call center manager should always focus on giving customers a purposeful engagement. It delivers a message that the customer-agent interactions are not merely business but it is also about customer welfare.
Customer engagement also ensures that agents are working towards customer retention because the engagement process makes the agents more productive with sheer focus on results.
In a nutshell, a highly successful call center manager is one who is able to see every aspect of the call center with a holistic eyesight. And one who never gets biased for a particular technology or methodology of working because success may choose a different path than the biased or well-trodden one.

Latest posts by Vipul Srivastav (see all)