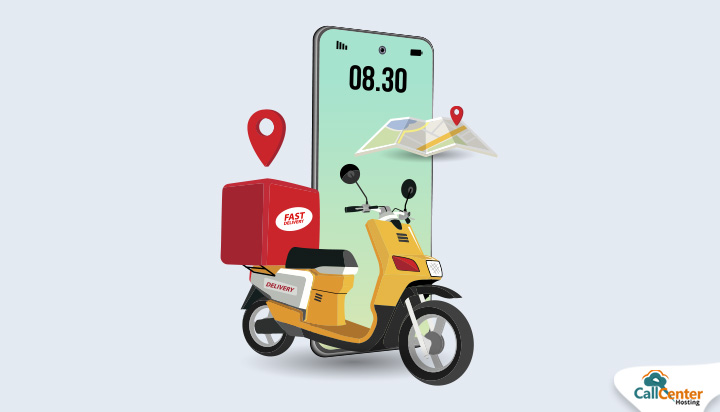 Food delivery platforms have become the new normal. With stringent social distancing laws in place, people had to stop dining out and opt for takeouts. Even as the restrictions ease slowly, people have realized the convenience of food delivery. 
The increased demand for doorstep deliveries has resulted in the emergence of numerous food delivery platforms. Considering that these platforms may not be always used by tech-savvy people, they must be made as user-friendly as possible. 
You need to create open channels for customers to contact you effortlessly. To meet this requirement, call center solutions for food delivery platforms are on the rise.
Let us understand more about this.
What is the importance of call center kiosks for food delivery?
The phone line is the simplest medium of communication. It involves no technicality and enables effective interactions between your brand and the customer. Moreover, it helps your representatives modify offers and promotions of new menus whenever needed. 
For example, consider a scenario where a customer is annoyed due to delayed delivery and speaks to your service representative about this bad experience. The agent can waiver off charges or add a special dish to his next order promptly. 
However, this spontaneous reassurance may take time on other communication channels. Also, a human-to-human conversation may leave the customer convinced when compared to typical text messages. 
Therefore, undeniably, call center solutions are a major strength of food delivery platforms. 
According to eConsultancy research, 61% of customers prefer to communicate through the phone, making it the most preferred medium of communication among email, live chat and click-to-call support automation.
Having said that, check out a few ways in which contact center solutions are helping the industry win over this season.
Phone lines can be accessed by everyone from anywhere, and people of all ages and demographics are comfortable with the process.
Businesses have begun to utilize the advantages of toll free numbers and local phone lines for their call center solutions. This way, all customers need to do is know the call center phone number to place their food orders. 
While other means of communication require specific devices, contact center phone numbers are accessible through normal telephones that are readily available. 
To add on, a one-to-one conversation will offer better clarity of the menu and specials. Your customers will be able to ask questions and clear doubts spontaneously. 
Toll Free numbers can be integrated with a state-of-the-art Interactive Voice Response (IVR) system. This enables the customer to use several self-service options to obtain information about the availability of dishes and place orders accordingly. 
Also, these IVR systems can register feedback without the need to wait and get connected to a live agent. This saves time and satisfies the customer at the same time.
Furthermore, contact center kiosks with free phone numbers do not charge the customers, thereby motivating them to contact you for orders. 
Your call center kiosks are operated by highly skilled representatives. They are well-trained in handling a myriad of customers. 
Equipped with this talent pool, when you initiate call center services, it can communicate your brand message to the target audience effectively. For example, if your call center gets a call from an agitated customer, your representative can convince and reassure the customer. 
Or if the caller is unhappy due to the low quality of food delivered, your representative can arrange for a re-delivery or refund the order. The agent can ensure that the problem is at least taken into account, and provide contextual answers and actions. 
This one-to-one attention helps deliver the culture of your brand to your target audience,  thereby showcasing it as a reliable one and contributing to increased customer acquisition.  
Provide call tracking and monitoring capabilities
In our highly-competitive market, all your solutions need to be top-notch. Cloud-based call centers play an important role in boosting capabilities. They come with competent functionalities of call tracking and monitoring.
This way, your call center can provide you with intuitive insights into the performance of your food delivery platform and how well your representatives are contributing to its growth. 
Cloud-based solutions also enable you to track calls and identify regions that offer you a better business. You can also assess poorly performing agents and areas that need improvement. Therefore, you can come up with informed staffing solutions for areas that need attention and also rectify operational hiccups. 
Moreover, these insights help you fine-tune your competencies and remain equipped for seasonal peaks, taking us to the next point. 
Cloud-based contact centers help your business scale up and down based on short-term requirements. For example, consider the festive season when the demand for ordering food is high. You may realize a surge in orders across a few of your service locations. You may need an additional workforce for this specific season. 
Cloud-based communication systems allow you to add staff for a temporary period. On a pay-as-you-use model, your service provider will provide you with additional lines as and when you need them. Moreover, you will only pay extra for the additional staff and period you have used them for. This payment model enables you to meet sudden infrastructure and resource demands effortlessly. 
With a cloud-based communication system, you save on operational, maintenance, and infrastructural costs. On-premise systems demand upfront investments that may be heavy on the budget. However, with cloud-based systems service providers take complete charge. So you can rest assured that all your infrastructural and resource requirements are taken care of by your service provider at no extra costs. 
While some businesses offer food delivery as a part of their restaurant, others may opt to run just a food delivery business without a place for people to dine out. All of these unique requirements can be managed well with contact centers. They can operate based on their needs and control costs wherever required.
Similar to providing the best quality of dishes on a single platter, it is important to provide the best of customer service over a one-stop communication channel. Your call center will allow you to do this. 
Interacting with customers requires information from multiple sources. Contact center kiosks allow the integration of customer databases like Customer Relationship Management (CRM) tools. So your agents can access first-hand information about the clients over call and reference their interaction history at the same time. 
For example, if a returning customer contacts your kiosk for an order, your representative can greet them directly and initiate the conversation by asking them for feedback on their previous experience with your brand. This makes the customer feel noticed and motivates them to come back again. 
Furthermore, when your representatives have all the customer information on a single screen, they will not need to look for details in the middle of the call or ask customers for information repeatedly. Therefore, the capability of your contact center kiosk to integrate with tools eases the flow of information and improves the quality of customer service provided.
Call center solutions come with the capability of triggering bulk SMSes to customers in the database. This is beneficial because details about promotions and offers are easily notified using this medium without representatives having to spend time and effort. 
Also, bulk SMSes improve productivity by allowing agents to simply send out the text (or even automate it) and focus on core tasks. Customers interested are then welcome to contact agents for any clarifications. 
Another important advantage of sending bulk SMSes to promote your food delivery service is that individual campaigns can be tracked and gauged. This enables stakeholders to identify high-performing areas of food delivery as well as areas that need attention. 
Bulk SMSes are also a preferred medium of marketing for food delivery platforms due to their higher ROI and lower costs as compared to other mediums of communication and marketing.
Wrap up
Call center kiosks have become an unavoidable part of every business and the food delivery platform is no exception to this. A call center will facilitate a seamless flow of information and help your representatives deliver better experiences. 
This post includes the different capabilities of call center solutions like easy integration, controlled costs, and scalability that will throw light on how they are pivotal for food delivery platforms to earn a competitive edge.
Get in touch with us today by calling 1-800-346-4974 or sending an email to sales@callcenterhosting.com.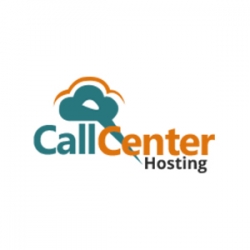 Latest posts by CCH Editor (see all)