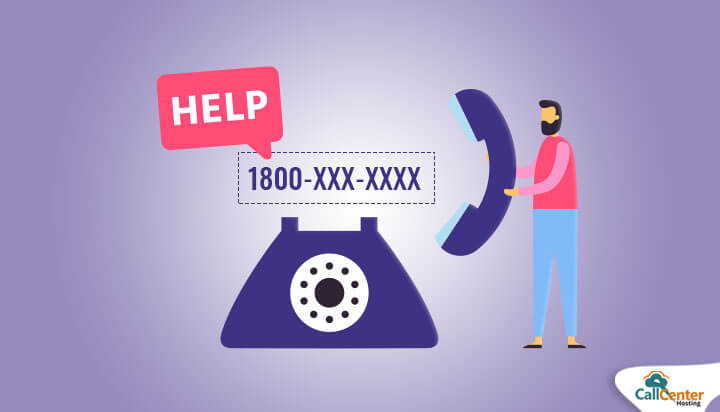 Now when the current telephone numbers and their rates have been standardized, does that mean toll free numbers have lost their essence, and there is no use of such business numbers?
Can toll free numbers be considered a relic marketing tool? Why are businesses still using them?
The answer to all these questions lies in the fact that despite the flat rate calling plans and no added charges for distance calls, most businesses are still using toll free numbers.
Although the customers are no more concerned about long-distance phone calling charges, there are other reasons than the expenses to opt for a toll free number for your business.
Toll free numbers can be seen as efficient marketing tools that encourage and maximize branding and strategize customer services for companies of all sizes. Also, toll free numbers profit businesses in the long run by enhancing the revenue generation and delivering excellent service to the customers.
According to an analysis by tollfreenumbers.org, "84% of Internet users rely on electronic media to search for product information to make a purchase. Being able to locate a 1-800 number on the website significantly improves the success rate of any ad or Website."
The call charges and rates of long-distance or international calls through toll free numbers are still being charged. These charges are so minor that they hardly affect the subscriber. So what is the reason (if not call rates) for utilizing the 1800 numbers in today's era of free calls?
Let us find out what's so special about toll free numbers and why do they still exist?
1. Effective for Larger Audience
Local phone numbers are essential to businesses, especially when it comes to serving the regional audience or community. Providing the customers with a number that is not ordinary and random broadens the appeal of the brand.
Also, toll free numbers comprise area codes such as 080, 888,877, and similar; this attachment of an area code creates a perception of the brand being established nationally.
2. Uniqueness in Vanity Numbers
Having a toll free vanity number provides your business with a unique number that enhances your brand's visibility. With a unique number, your business becomes easy to find and reach for the customers.
Also, adding local area codes is not always effective because of the growing competition in the market; the toll free numbers with area code suffix have become ordinary. Vanity numbers such as 1800-100-FLOWERS tend to attract customers more and are easy to memorize. These numbers give customers an idea about your services and brand.
3. Offers Great Flexibility
What makes toll free numbers better than local numbers is that they come with the flexibility of being customized according to the business needs. Whenever a business wishes to update their contact number, they can change it.
Not only this, toll free numbers can be programmed to direct the calls to a different number, route the call to a separate phone number or schedule the call depending on the time of the call. This shows brand availability and efficiency in customer service.
4. Enhances Leadership
Owning a toll free number projects your business's image as that of a larger enterprise that guarantees legit services and is official. In comparison to a local number, it brings a feeling of exclusivity among the callers and buyers.
Also, having a vanity number shows establishment and provides your customers with the easiest way to reach out to your brand.
5. Attractive Invitation to Customers
Earlier, businesses had to pay for the calls made via toll free numbers, which was considered a significant investment plan. This method of paying to hear the customers and their thoughts about services was a sign of putting their money where their mouth is.
Nothing much has changed as even today, businesses are being charged (although very less) for every outgoing call. This sends out a positive message among customers that the company wishes to hear from its prospective customers and potential audience despite being charged for it.
6. Easy to Memorize
There is no doubt that customers tend to memorize toll free numbers with area codes quicker than the ordinary local numbers. In the United States, there exist hundreds of local area codes. But there are only seven area codes for toll free numbers. It becomes easy for the customers and audiences to memorize and remember their numbers.
Also, these area codes are usually repetitive numbers such as 888, 866, or 800. Since these repetitive numbers are easy to remember, it takes up less brainpower to learn them, and customers can dial them whenever required.
7. Improved Branding
Using vanity numbers reflect your brand's services and best describes what it provides to its customers. This helps with memorability. Customers likely remember the vanity part of your number, if not the rest of the digits.
8. Expanded Coverage Area
As discussed, an area code added to the toll free numbers proves to be very useful. A toll free business number with an area code portrays your business as an established brand and hence covers large audience.
This also helps in targeting an audience of that particular area. And by providing the residents with a toll free number with their area code, you allow them to call you without any hesitation.
9. Credibility
As we know, a toll free number is generally associated with an established enterprise. And if you own a start-up or a small business, using a toll free number will prove to be of great benefit and pictures you as a brand in the market.
Glancing at your number will make them realize that your company is present for availing your service. This will imbibe a feeling of confidence in you and will drive them to do business with them.
Conclusion
Now comes the question, are toll free numbers still needed by the business? To answer it, you need to go through all the instances discussed above. It all depends upon the goals and services of your business. Although toll free numbers are costlier when compared to the local phone numbers, they still provide a branding label to your business.
So, before questioning the need for a toll free number, go through its features and how it benefits your business and you are sure to realize its importance.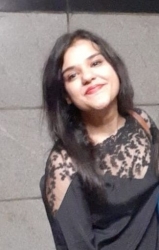 Latest posts by Aashita Sharma (see all)