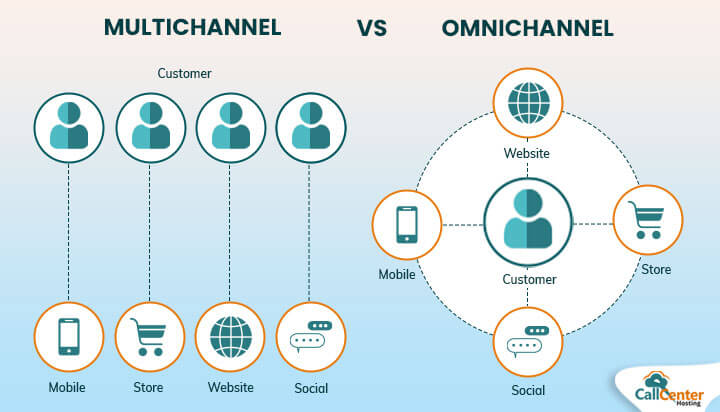 Omnichannel and Multichannel are among the most discussed topics whenever there is a talk about customer experience and customer service. But when it comes to deploying one of these services, most of us are left in confusion.
Though both the channels promise smooth communication, the difference lies in the flexibility and ease of connectivity they provide. Consumers or business partners appreciate a streamlined and smooth communication process with your company.
Nobody wants to spend their time getting their calls directed to the wrong person or department, or even through calls and chats. Businesses across the globe wish to buy a service or a product and get their issues resolved as quickly as possible.
Companies usually want to be readily available for their customers and potential clients at all times. For this purpose, they deploy all possible communication methods to stay in continuous touch with the customers and to be available for them always.
With the advent of a variety of channels and media platforms that ensure efficient communication, businesses started deploying omnichannel contact centers and multichannel contact centers. Although both the technologies focus on directing customers to the right destination, there are slight differences that make each one of them a unique tool.
Let's dig deeper to understand both the terms.
What is an Omnichannel Contact Center?
As the name suggests, an omnichannel contact center is a service that allows businesses to maintain a relationship with their customers through a reliable communication system. As we already know, Omni means present everywhere, so an omnichannel allows the customers to reach out to companies for help through any channel they want to. Omnichannel communication majorly includes social media, chat, email, call and many more.
Now you might wonder how that works. It's simple, the customer can contact the agents via any preferable channel, and their information gets coordination among all the agents irrespective of the channel they handle.
For example, if a customer contacts Agent X handling the telecalling and then after a while, contacts again through the chat and reaches the Agent Y handling that process, then the later agent won't treat the customer as new.
Omnichannel allows smooth switching between different channels easing the agents to be in the loop and providing quick responses to the customers without wasting time sharing information separately.
What is a Multichannel Contact Center?
Going by the name, Multi means many, and so does the multichannel refers to many channels.
Businesses and enterprises communicate with their customers through many channels. Now when we go by the above statement, Multichannel looks similar to the Omnichannel.
What separates multichannel from Omnichannel is that it does not allow the customer to switch between multiple channels.
In a multichannel contact center, an agent who interacts with or connects to a customer through a phone is unaware of the customer's previous communication through one of the many channels available.
In a Multichannel contact center, all the channels and media are siloed from one another. Customer interaction via different channels is not visible to the agents operating in a multichannel contact center.
How are Omnichannel and Multichannel Contact Centers Different?
While some carry out the debate over Omnichannel being more efficient than the Multichannel, others think both can't be compared. Since both technologies aim at providing the channel flexibility to the customers, there lays a difference in how they ease the agents.
Let us see how both the channels are contrasting and affect companies and their agents.
1. Seamless Integration
While contacting the company, all that a customer cares about is how quick his/her query is resolved. Contacting a company with an Omnichannel contact center would ensure a speedy resolution because of the seamless interaction among the agents. Whereas in a Multichannel contact center, an agent receiving a call is entirely unaware of the past interactions a customer might have over other channels.
Putting in simple words, Omnichannel helps ensure that agents operating at a contact center look like a single entity. As in the case of Multichannel, every other agent treats all customer queries as new ones.
2. Agent Hassle
Although the Omnichannel contact center enables seamless communication among the agents, it also overburdens them. It is true since Omnichannel allows agents to switch between different channels for customer satisfaction; this switching requires a lot of hassle.
On the other hand, Multichannel contact centers categorize agents, and each one of them is assigned a separate channel that requires no switching and hence, no hassle.
3. Quick Resolutions
This basis of difference holds special meaning as companies demand the ability to provide quick resolutions to their customers.
Omnichannel contact centers can promise quicker resolutions as the agents need not waste time on inquiries about the customer's issues from scratch. Agents are already available with the customer's past interactions and reply to them within the least time possible.
On the contrary, an agent at a Multichannel contact center is initially unaware about what customer wants and about their necessary information.
4. Flexibility
Omnichannel contact centers allow the customers to use any method for reaching out to an agent at a company. A customer need not share their necessary information every time they call an agent using a different channel.
This offers flexibility to the customers to consider every channel as a single media and utilize it only to put forward their queries.
By allowing your customers with such flexibility, you are easing them to access your contact center via any channel.
5. UI Requirement
Because of divided channels in a Multichannel contact center, each channel requires its UI. However, in an Omnichannel contact center, all channels function within a single UI.
Having a single UI helps a lot in terms of cost and maintenance. To manage and maintain multiple channels separately can be a hassle.
6. Agent Availability
In an Omnichannel contact center, a customer is sure to get attended by an agent irrespective of the channel they prefer, whereas in a multichannel contact center, there are chances that no agent of a particular channel is available.
If a company aims to ensure its customers with the quickest and most efficient contact center, it must incorporate an Omnichannel contact center in their business operations.
Wrap Up
Offering more than one channel to your customers provides them the most straightforward method for reaching out to you in case of need. Being available on almost every other platform portrays your business as an omnipresent service provider.
Both Omnichannel, as well as Multichannel support systems, ensure customer service available on almost every other communication channel. The difference lies in the way agents handle them and the flexibility these services provide within an enterprise.
On the one hand, where Omnichannel contact service saves agents and customer's time, the Multichannel support prevents the agent's burden and streamlines different channels.
The close-knit property of an Omnichannel contact center enables seamless integration within an organization. Multichannel contact center lacks integration but eliminates chances of different channels getting tangled.
Depending upon the needs and size of your business and your customer, you can choose between Omnichannel and Multichannel contact centers, or you can even try merging the two to experience the best of both worlds!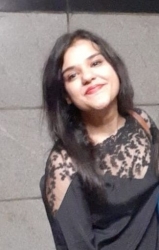 Latest posts by Aashita Sharma (see all)