It's not easy to overcome an idea that comes with tremendous innovation and provides great means in terms of service.  There was a time when 'Pagers' were being used as business devices and they were prominent in daily communication. But with the arrival of mobiles they gradually became obsolete. And that was the beginning of a completely new era.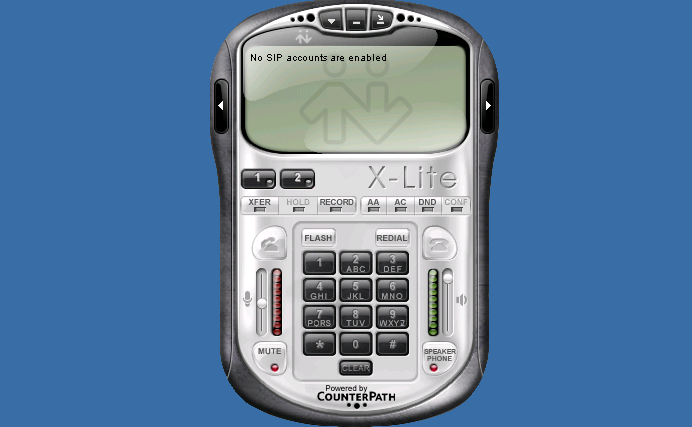 The reason behind it was simple. The latter came with more benefits and greater user friendliness. And in that sense, there was not a question of switching to something new that was evidently much better. If we talk about the call center solutions then we find Softphones are gradually picking up higher than the traditional hardphones.
What sort of benefits softphones bring with them, let's check them out.
Softphones vs Hardphones
Softphones are softwares that are installed on your computer or hand-held device and they provide you an interface to make or receive calls. On the other hand, traditional hardphones are hardware devices that need wire connections.
Moreover, technical as well as mechanical maintenance become a necessity in later stages of their use. Softphones keeps you independent of such concerns as once installed, they run depending on the properties of the computer or the hand-held device.
Easy Access to Data
Customers feel more satisfied when they get more than just service in lesser time. And only a well-informed agent can come up with satisfactory answers without much time delay. Softphones make the whole process of customer support speedier with the easy access to the data.
In softphones,  agents always have access to the whole glossary of information and in the time of needs they can divert the call to the expert person anytime. Hardphones don't provide these facilities. In addition to this, softphones can be easily integrated with CRM of the company.
Care, Not a Snare
Softphones keep agents free, in comparison to traditional phones that keep an agent stuck to one place and make them immovable. Softphone provides one-click dial and it saves a lot of time.
Hardphones take time to dial a number and human errors always remain a possibility. Browsing through the information on the computer screen is easier and important information are always handy, making softphones user-friendly.
Flexibility and Reliability
There are no geographical restrictions with the softphones. Agents can be anywhere and with the softphones then they can deal with customers anytime. Softphones can be easily customized according to the need of a call center. Speed dial and IVR come as added benefits with softphones.
Softphones just need a high-speed internet and these days a good internet connection is ubiquitous. Softphones work on cloud-based technology that brings a vast scope of innovation with them.
Installation and Maintenance
Softphones stand ahead of the hardphones when it comes to installation and maintenance. If you have an internet connection, you are good to go. You can take this set up anywhere. Whereas the hardphones are hardware devices that are wire bound and are not portable.
Maintenance is another factor that can not be avoided. With softphones you don't need to worry about the maintenance part.  Just keep your computer or device bug-free. Hardphones require particular maintenance and care as it is usually needed by any mechanical device time to time.
Go Soft
It is quite visible with the factors given above that Softphones do bring more options with them whereas hardphones have limited options. Softphones use cloud, which is one of the best contemporary technologies, doubtlessly. And with hardphones the use of cloud technology is striked off completely. So if you are still using hardphones, it is worth giving it a second thought to switch to softphones.

Latest posts by Vipul Srivastav (see all)