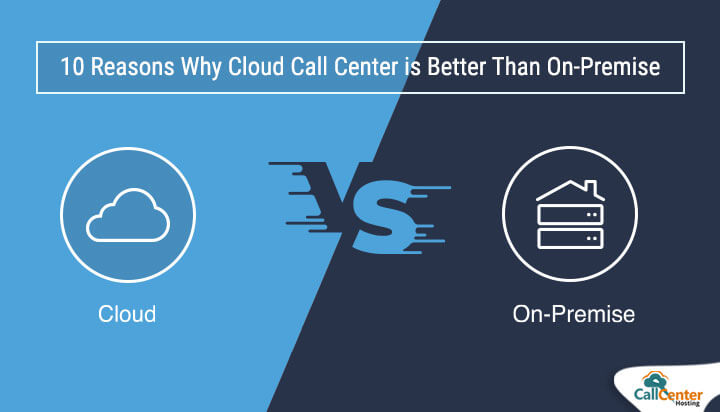 In today's race among the contact centers in providing their customers with the best and quick resolution to their queries, there are many problems they face.
But thanks to the continuous evolution of technology, client handling has become very easy. Let us take Joe's example and know how the change in trend has helped businesses of all sizes.
Joe is the owner of a startup with only ten staff members who are responsible for handling almost all the significant departments related to business providing service. But as the business started spreading its roots, came the urgent need of reaching out to customers and know their concerns about the service.
Building a healthy bond with customers plays a vital role in promoting the business. So, he decides to set up a call-center with a handful of agents who could interact with the customers leading to a positive brand image.
While planning the hiring and installation process and checking out all the requirements, he observed a lot of stressful factors that made him give many thoughts to the idea. After noticing Joe's endless efforts, one of his employees who handles IT department, suggested him to go for the cloud.
After complete research, Joe found the cloud-based call center to be the best business solution. He implemented a virtual call center for their agents that eased the customer support process even with a very few numbers of agents available. Also, this virtual call center helped him save a lot on the investments.
Now with the least expenses and remote agents, Joe's startup can make a name in the market and improve customer experience.
The motive behind narrating Joe's story was to highlight the fact about how cloud technology is reshaping the future of call centers. And why the on-premise method of the call center is less preferred among small businesses.
Need for Cloud-Based Call Centers
There are numerous ways of getting the call center job done. The two primary methods of deploying the call-center setup are; on-premise call center and the cloud-based call centers.
For managing the on-premise call center, companies need to hire agents who could interact with the customers and are great at making efficient call handling happen. But, there is no such agent who, despite all the hardware and other barriers, successfully handles customers and their problems.
While going with the traditional, old method of on-premise call center seems easy and secure, deploying cloud-based services can be an opportunity to grow more.
With impeccable features of cloud-based call centers and data security is the primary beneficiary factor for the users; it is possible that the cloud completely takes over in the future. Also, after precise analysis, DigitalJournal.com predicts that "Over 90 percent of all enterprises will use cloud platforms to innovate and improve agility by 2021."
Read on to know why managers prefer a cloud call center?
Benefits of Cloud-Based Call Centers: Why is it a Winner?
With cloud-based call centers, remote management has become an easy task for the managers who aim at maintaining a coordinated work environment in any situation. Other than just being beneficial for remote working, the cloud has facilitated the call center agents in providing an efficient solution to the customers.0
Agents can connect to the customers, clients, and the managers using the internet-enabled devices. Because of this method, efficient remote work has been made possible. Ranging from easy installation to enhanced security, the cloud environment offers excellent benefits to call centers. Let us know why cloud-based call centers are a blessing for the business owners and agents handling the customer calls.
1. Hassle-Free Setup
Since the cloud-based service does not require a particular hardware setup; it is easy to install and implement it. With zero hassle involved in the installation and setup, the cloud is the best technology for call centers of all sizes; start-ups or large enterprises.
Also, unlike the on-premise system, there is no particular need for any IT expert to pay a visit to your system personally; all the changes and minor implementations can be made virtually.
2. User Friendly
The cloud service comes loaded with rich features with an informative dashboard that efficiently directs the agent using it. Its interactive reports allow the agent to access multiple information and data while being on the call; this not only saves time but contributes to higher efficiency percentage.
The user-centric design minimizes overhead hassles that an agent without the cloud-enabled system usually faces.
3. Cost-Effectiveness
The critical factor that makes the cloud-based call center stand above all is the cost efficiency.. As discussed earlier, the cloud system does not involve any overhead expenses for installation. Being functional virtually, the cloud forks out all the setup expenses and maintenance costs.
Other than the hardware costs, cloud-based systems involve no hardware up-gradation cost, require no extra office space because of the BYOD flexibility and the service is needless of hiring an in-house expert.
4. Convenient Scalability
With the cloud-based contact center enabled, any business need not give a second thought while scaling the staff size. This feature is especially beneficial to the companies which handle customers at a small level. Startups or entrepreneurs can easily manage call centers with the least number of agents.
Also, there are times when an enterprise might plan on hiring more agents for expanding business. In such scenarios, cloud-enabled systems act as a helping hand as they do not require additional wiring or installation hassle.
5. Easy Maintenance
Call centers with on-premise phone systems require maintenance from time to time. Phone systems are prone to risks of circuit errors and overheated servers. Such phone systems require equipment renewal after some time.
A phone system that is cloud-based causes no such hassles as the agents working on it does not require desk phones attached. An agent can use a softphone instead of such wired telephony devices.
6. Reliable and Productivity Enhancer
FinancesOnline was recently reported stating; "Cloud contact centers are 27% cheaper and experience 35% less downtime than their on-premise counterparts."
By allowing the agents to operate from their places and handle customer calls via the cloud, there are higher chances that the performance scales up. With smooth network-enabled communication, managers can observe increased agent productivity.
When taken the example of a predictive dialer, the agent need not dial each customer's phone number individually. The dialer automatically queues up and dials the numbers according to past call records and experiences.
With such efficient features loaded, the cloud minimizes the agent's workload and hassles related to each call. Whereas, the on-premise call center solution does not come with any such feature.
7. Secure
Data security is what worries the businesses a lot. Call centers are prone to hacking by a third party. Cloud call centers ensure a protective environment for the call handling process.
Without compromising on the data security, cloud service providers make sure the attacker faces layered security before invasion into the call center's data.
8. Feature Rich and Innovative
With a vivid range of features, cloud smoothens call center operation by aiding the agent. Its innovative features support the agent to stay active and even handle calls 24 X 7.
Not only this but the features loaded into the cloud dashboard are also programmed with artificial intelligence so that the machine itself handles most of the human workload.
9. Performance Monitoring
Remotely operating agents tend to worry the managers as they cannot visit their work station or monitor the type of interactions provided by the call centers. In such cases, cloud-based call centers offer the manager the power to keep an eye on each agent's call virtually.
This enables efficient management leading to a better overall performance of the call center.
10. CRM Integration
Call centers usually need customer's data to establish customer relationship management. Some tools and software such as telecalling scripts, helpdesk ticket generators, etc., lead to enhanced customer experience. With an integrated system, an agent can access more than one system while being at the same location and make decisions efficiently.
Conclusion
Presently, call centers are deploying the cloud system for enhanced productivity of the agents and cutting down the overhead hardware maintenance costs. Unlike the on-premise method, cloud-based call centers guarantee better customer experience and bring in flexibility to the agents willing to operate remotely.
Loaded with vibrant and innovative features, the cloud offers ample opportunities to grow your call center while saving on investment and infusing speed with efficiency. Also, with tailored features, you can always manage to monitor your agents and optimize business operations.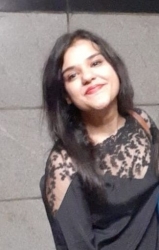 Latest posts by Aashita Sharma (see all)