Organizations that provide a telephony communication channel for the customers usually get a lot of calls. To serve these calls, organizations have to maintain a sizable workforce during the office hours.
However, it is quite common that some existing or potential clients call the company after hours or during holidays when the working staff is unavailable to answer them.
It is of utmost importance that the company has measures to deal with them because unattended calls might result in significant loss of business. Time of Day (TOD) routing is an excellent tool provided to these organizations that they can employ to manage all such calls.

What is TOD?
Time of Day routing is a VoIP service that allows for flexibility in an organizations' working. It permits the routing of incoming phone calls to different phone numbers or to voicemail depending on the time of the day or the day of the week.
This allows a company to cater to its clients even during after hours or on holidays when there is no staff to deal with them.
How it Works?
Time of Day routing enables forwarding of the incoming calls to a specific extension depending on the time of the day, the day of the week and other pre-defined holidays.  There is also the option to set up more than one forwarding rules in order to cover office hours, planned down times, local holidays, and other events.
For example, a company that has two branch offices, located in different time zones (say the USA and India), can use Time of Day routing to facilitate more incoming calls. All the calls will be routed to the office that is working at that point of time, regardless of the location caller has intended to reach.
Hence, more calls can be entertained. This makes sure that there is maximum customer satisfaction without employing extra staff to cover the late night shifts.
Advantages of TOD Routing
1. Take control of your inbound call handling:
TOD Routing allows extensive control on choosing the path of the calls to make sure that the incoming call traffic is handled in the best possible manner and no call from the customer goes unattended.
TOD Routing helps in upholding the customer satisfaction standards of the company by ensures that the telephone lines are covered all the times.
Pre-configurable constraints allow adjusting the time that the routing activates. Even spontaneous events like server problems or staff shortage can be handled easily.
2. Route To Mobiles, Voicemail, Or Another Support Line:
An inbound call made at a time when there won't be personnel to handle them, but Time of Day Routing can make sure that it is answered. It can redirect the call to another extension, which can be mobile phones of the respective agents, a voicemail, or even a different line that is maintained to handle after hour callers.
Since the service is availed with VoIP, which is a mobile-friendly service, the routing of the calls to the mobile devices is also easily possible. If you are using the right technology, then you can even control complete TOD routing via your smartphone.
3. Calls Can Be Routed To Different Locations:
Different locations on the globe have different time of the day at the same moment. TOD routing can help in routing a call made after hours in one office to another office across the globe which is working at that moment.
For organizations with different branch offices all over the planet, TOD routing is a must to ensure that the customer demands are always met at the same instant.
4. Supports Part-Time or Home-based Staff:
TOD routing also benefits the agents who work part time, in shifts or from home. Calls made to one extension can be routed as per need to the respective extensions. This promotes easy accessibility to the customer's need while at the same time maintains time and work flexibility.
Conclusion
Time of Day routing is an essential tool for building a company's reputation for catering to the customers' needs. Moreover, the successful application of TOD routing ensures that no intake leads and prospective buyers are ever lost despite the unavailability of a sizable working force. It provides significant results and boosts productivity.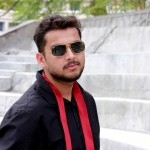 Latest posts by Arsh Sharma (see all)