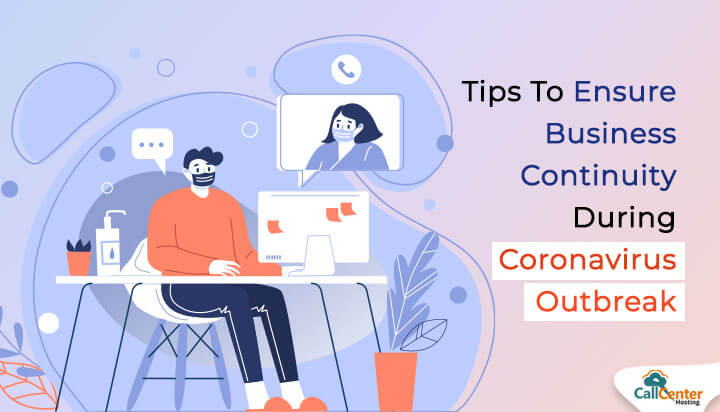 The coronavirus outbreak has left the entire world in a state of discontinuity and chaos. Termed as a "pandemic" by the WHO, it seems to be more than a disaster as both the local and international businesses feel its impact.
COVID 19, the potentially deadly coronavirus that emerged in China in late 2019, has now become a severe threat to the global population. It has also severely affected the global economy and has given rise to the financial crisis all across the globe.
According to the Organization for Economic Cooperation and Development, in the worst-case scenario, a broad spread of COVID-19 may grind global growth down to 1.5% in 2020 – a sharp decline from the 2.9% increase registered for 2019.
What Is Coronavirus And How Does It Spread?
According to WHO, coronaviruses are a large family of viruses that cause illness ranging from the common cold to more severe diseases such as Middle East Respiratory Syndrome (MERS-CoV) and Severe Acute Respiratory Syndrome (SARS-CoV).
Common signs of the infection include:
Respiratory symptoms
Fever, Cough
Shortness of breath
Breathing difficulties
In more severe cases, an infection can cause pneumonia, severe acute respiratory syndrome, kidney failure, and even death.
Recent information shows that it may pass from one person to another person. That is, it is a contagious disease that is transferred from an infected individual to the other through fluid/droplets.
The virus has forced various organizations to close offices, mandate remote working for employees, and review corporate travel policies.
So, How Can Organisations Respond to the Threat of The New Coronavirus?
As the government struggles with the spread of the coronavirus, the question for companies is how they can respond in such a situation, how can they ensure employee safety without compromising on business loss.
The guidelines from the Business Continuity Institute (BCI) offer practical information on how to deal with a pandemic and limit the impact of an outbreak.
Businesses and companies have a significant role to play in the pandemic response that includes advisories related to hygiene protocols, use of protective equipment, and behavioral changes (e.g., not shaking hands with others, etc.).
Within the organization, the management can use a variety of proactive strategies to create awareness of the pandemic and maintain the business flow.
Let's Take A Look At The BCI Recommended Actions That Require Attention-
1. Modify Work Policies
Make sure to modify work policies to provide further flexibility to standard working arrangements-
Provide work from home facility to employees considering human contact as the biggest risk factor behind the spread of this virus.
Reduce activities on the premise that include a large gathering like meetings, birthday celebrations, etc.
Establish welfare policies for employees who seem to display some irrelevant symptoms or have been taking care of patients suffering from coronavirus or have returned from a pandemic infected zone.
2. Stay in Contact
Continuous, uninterrupted communication is the key to a well-executed plan. It isn't very easy to keep things going without smooth communication.
In the time of such a crisis, businesses must maintain ongoing communication with all their employees through various channels such as Whatsapp, mails, call, and video conferencing.
Companies must discuss the technology that they will use to facilitate work from home and any issues that come up with it. Businesses can also create channels for messaging and business updates.
3. Appoint a Health and Safety Manager from the Staff
Businesses must appoint a health manager to ensure that all employees are familiar with the business continuity plans and follow them.
The manager should handle the responsibilities like updating the contact information of all employees that is address, telephone numbers, and actively broadcasting messages to the employees as and when needed. The role of the manager also includes-
Ensure continuity of leadership in the absence of higher-level officials and team managers.
Make flexible work arrangements (FWA) for high-risk employees (those who have shown symptoms or are taking care of the patient)
Review employee management policies like absenteeism, overseas travel, avoid/cancel business tours to China, or most affected countries.
Maintain health records of employees who had traveled to China or are planning to visit any other foreign country.
4. Process and Business Functions
Consider identifying the most critical business functions and prioritize work assignments. Businesses can divide their number of employees into two or more teams and segregate them in different working hours.
If "work from home" can't be considered an option in any organization, then businesses must follow social distancing.
Teams should be isolated, and minimum contact should be followed as the coronavirus infection is highly contagious. Enough emphasis must be laid on educating the employees about personal hygiene and infection control.
5. Regulate Business Operations and Supply Chain
Businesses must make a list of interruptions that might occur while combating the COVID-19 virus. If a company is heavily reliant on external suppliers, then they must consider some alternatives.
Keep a check if the business vendors operate in the virus-infected regions. Also, the business must consider sourcing goods, ingredients, and commodities from an alternative supplier.
Thus, all businesses at this time need a continuity plan to tackle the coronavirus outburst. The plan should assess the ongoing crisis and consider best practices for long term business sustainability.
It is essential to analyze what should happen in the short term as what should be the measures taken as we don't know how long the virus will prevail or evolve in the coming future.
To Sum Up!
Coronavirus outbreak in the world has left all operations and processes in almost a standstill. But at the same time, it is essential to ensure that global businesses continue to operate, and the global economy isn't much affected.
While sanitization and self-isolation seem the only possible solutions for this havoc, businesses can still function without compromising on their revenue generation.
Following is a list of summarized points that organizations must keep in mind:
Act on Time – Create A Business Continuity Program
Enable Remote Working Capabilities
Keep Employees Safe, Informed and Prepared
Leverage Multiple Channels For Communication
Develop Risk Mitigation Plans
Ensure Supplier and Customer Management
CallCenterHosting's Approach To Facilitate Business Continuity-
Work must go on, and businesses must keep running. We at CallCenterHosting firmly believe that our customers and employees' health are our top priority.
Thus, we are continuously making efforts to serve our customers even in the time of this massive coronavirus outbreak.
We have made certain decisions to ensure business continuity, and safeguard our employees-
Online team meetings and conferences to discuss customer service issues.
Broadcasting messages to ensure the delivery of products and services to the customers without any delay.
Inform the customers about any delay or interruptions that arise through emailers, messages or social media updates.
Update the customers with the latest information through emails, newsletters and FAQ.
Work from home facility for all employees to avoid gatherings at the workplace.
All business and personal travel are temporarily restricted to any foreign country.
Health and safety guidelines issued for all employees and how they can stay safe during the pandemic.
Medical help and assistance to any employee who is either suspected or diagnosed with the disease.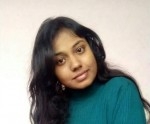 Latest posts by Kritagya Pandey (see all)