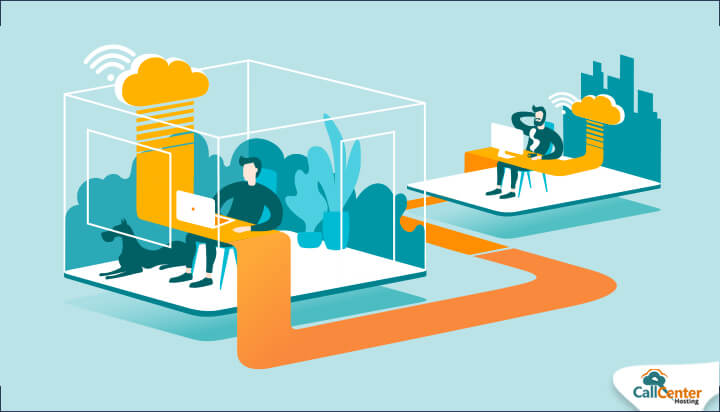 Regular business operations have taken a back seat ever since the pandemic struck. Employees across the globe have been pulling their weight through remote operations while organizations have been trying to ensure uninterrupted services.
Remote working offers several benefits such as eliminating time and money spent on the daily commute, reducing several business expenses, and allowing employees to work from the comfort of their homes. However, it also comes with its own set of challenges such as security and privacy concerns. 
It is important to note that if you overlook this crucial aspect of remote work, your data may fall prey to cyberattacks and fraudulence. Due to this, cybersecurity has become a necessity rather than an added advantage that enables businesses to thrive even in a virtual ecosystem.
So, how can one fortify their security measures in a remote environment? We might have a few suggestions that will help you find the answer to that question. Read on to know more.
1. Encourage the use of VPN
What is a VPN and how can it help secure your remote network against cyber-attacks?
A Virtual Private Network, or VPN, offers online privacy and anonymity for your network. It enables you to create a private network from a public internet connection. 
In a remote working environment, your employees may have to connect to public Wi-Fi networks. With VPNs, the business-sensitive data transmitted remains encrypted. This prevents data theft and security breaches. 
Furthermore, VPNs service providers maintain servers across the globe. When your IP address is masked, your activity is associated with a server that is not utilized by your device. This keeps your remote activity private.
For instance, when your team works over a public network, their online activities can be tracked easily. Employees logging into a VPN network have their IP addresses masked by the address of the service provider's network. This helps prevent cyberattacks.
2. Consistently train employees about best practices
According to a report by Spiceworks, awareness training and live tests are extremely effective when it comes to preventing breaches and thefts across several industries.
This is an important aspect of securing your remote working set up. Your employees are highly vulnerable to cyberattacks as they work on the frontline. Even if you have a state-of-the-art security system but your team members don't know how to make the most of it, all your efforts may be down the drain.
You must ensure that your workforce is trained and aware of the various ways in which their data can be attacked. They should also be educated about basic security measures that are to be taken during remote working.
For example, employees should not leave their systems unlocked under any circumstances. They should also not share their passwords and important credentials even with close family and friends.
Yet another important aspect of this training is to help them identify and safeguard their data from phishing attacks. Employees should be aware of malicious links that invite clicks or malware attachments that automatically get downloaded into their devices.
Such emails and links should be deleted from their devices immediately. Your employees must not access and share any kind of confidential information over these links. 
3. Maintain updated and patched devices
Your IT support team should ensure that the networks are protocol compliant and updated to include the latest security measures. This protects your network from malicious attacks. 
Patch management or maintaining updated and secure devices help your IT team identify security risks and work on them. Security patches help provide alerts regarding any vulnerabilities and rectify them promptly.
For example, in a remote set-up, the risk of cyberattacks increases as you are exposed to public networks––especially, if your system contains several documents and you have access to multiple websites and email accounts from your device. The chances that you will play an infected media file or download a malicious link are higher.
When you pay attention to patch management and updates, you can quickly identify these vulnerabilities or loopholes, and rectify them before your network falls prey to any malicious activities. 
4. Ensure protected access
Incorporating multi-factor authentication keeps your network safe from cyberattacks. Clearly define access to data and your devices with two or more identity-driven credentials.
Encourage your employees to use strong passwords that include numbers and special characters. These passwords should not be easy to guess. Furthermore, make it mandatory for them to change the passwords they use to access home networks, routers, and systems after regular intervals of time.
Additionally, you should place emphasis on the importance of updating systems and software patches periodically. This will help your team identify malware and prevent fraudsters from tapping into devices working on a public network.
Along with that, you may provide role-based access to your employees. This means your team will have access only to the information they need to accomplish their official duties. The access should be established with appropriate authentication. This kind of system will eliminate the chances of internal data misuse, thereby securing your sensitive information.
5. Offer clear security guidance
Every organization has a unique way of communicating their security guidelines. For instance, you should let your employees know that business data is at greater risk in a virtual working set up. 
Ask them to be cautious while sharing files, information, or downloading links from the Internet. It is mandatory that these sources be checked for malware, viruses, or insecure protocols. Users should be encouraged to contact their IT support or system administrators in case they require clarifications.
Again, you must insist on the use of company-issued apps to share data. And the importance of using this medium should also be communicated. Your employees must know that their activities will be closely monitored and tracked and that they may be accused of a security breach in case of any suspicious behavior.
6. Use cloud for file management
Organizations have widely begun to use the cloud for data management. This is because it is a centralized repository of data. In a remote set up, your workforce will be free to access information from anywhere across the globe. 
Moreover, your cloud service provider will take complete charge of security compliances, updates, and patch management periodically. What's more, you will get to enjoy these benefits without investing too much of your time and money in the process. This provides you the added advantage of working on the latest technologies and safe infrastructure cost-effectively. 
Furthermore, when your data is on the cloud, you can easily transfer files, work on several documents at once, collaborate effectively with your colleagues, and securely share information. Every movement is tracked and monitored closely. 
This boosts security, improves your employees' confidence in the organization, and safeguards your sensitive data against any threats and malevolent activities. 
Wrapping up
Although the remote work model offers the luxury of working from the comfort of home, one lingering challenge that it has to overcome is data security. With numerous organizations losing important data to fraudsters and cyberattacks, it is pivotal for your business to invest in state-of-the-art security measures in place. 
Hopefully, all the tips that we have discussed in the blog will throw light on a few of the ways your business can ensure data security when working in a remote environment.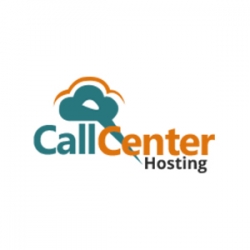 Latest posts by CCH Editor (see all)