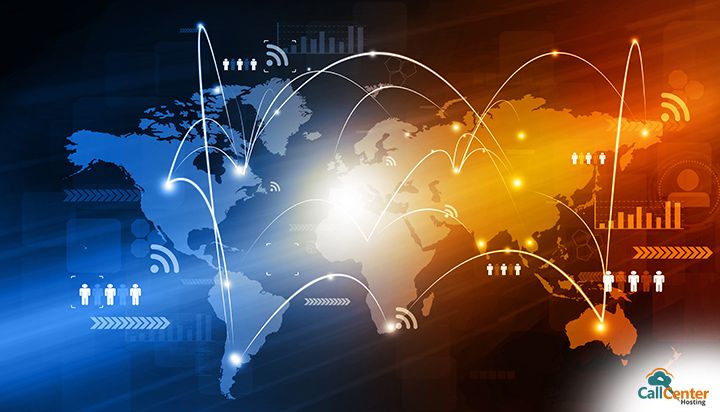 Wholesale VoIP termination is gaining traction over the last few years. Businesses, as well as public sector organizations, are taking equal interest in it. Due to its reliability, it is becoming famous among all the VoIP services.
In this article, we are going to talk about VoIP, Wholesale VoIP Termination and why businesses prefer it. Give it a read if you are looking for transforming the telecommunication solution for your business.
What is VoIP?
VoIP or voice over Internet Protocol enables the transfer of voice as well as multimedia content over the internet or the IP (Internet Protocol) network. The use of this technology allows businesses to make significant savings on communication costs plus these are extremely reliable as services too.
There are several other benefits of using this technology such as flexibility in choosing features and plans, advanced functionality in terms of completing the call without any glitch and an improved productivity for the business because of uninterrupted communication.
Wholesale VoIP Termination
VoIP technology has already stormed businesses as well as the public sector with its unprecedented utilities. Now it is the wholesale VoIP termination is an extension of VoIP technology that helps in completing the voice call in different countries at a much lower cost.
We can say they are gradually becoming the primary medium of communication (telephone) for representatives of both public as well as the business sector. There is a rising interest in the wholesale VoIP services as a reliable model of communication, thanks to their affordable pricing and flexible features.
Wholesale VoIP termination has become the top choice for several enterprise communications, thanks to a long list of its advantages. One of the major benefits of wholesale VoIP services that make every business think about it because it is a budget-friendly option.
There are several other advantages of choosing wholesale VoIP termination that is bringing it to the mainstream, gradually.
Advantages of choosing Wholesale VoIP Termination
It has the cost-saving advantages
One of the primary reasons behind the success of wholesale VoIP Termination solutions/services among the business and the public sector is its budget-friendly and cost-saving feature. There are no additional costs since the very functioning of Voice over IP technology (VoIP) is delivering voice communication using IP technology via the internet.
In addition to this, any additional expenses of maintaining the VoIP system, its configuration as well as the cost of setting up additional lines are managed by the wholesale VoIP provider.
All this cost saving makes wholesale VoIP termination a very obvious choice over the landline phones that have been traditionally used so far.
It is a user-friendly and time-saving option
The choice of wholesale VoIP termination is not just an affordable option for the client but also a very user-friendly and time-saving choice. Since the client is not responsible for deploying or managing the system, they have a whole lot of time at hand to manage other important things.
The VoIP service provider not only takes care of the management of the complete system but also customizes according to the specific needs and requirements of respective clients.
It makes network expansion an easy job
An additional advantage of using wholesale VoIP termination solutions/services is its ability to expand the network that directly increases the mobility in the level of communications.
One of the most common examples of such network expansion is the use of conference call feature by the clients, businessmen or business partners who travel around the world and carry a great urge of staying connected with their customers as well as colleagues.
Also, there are employees who work from remote locations, out of the office but need to stay connected over the phone continuously.
When the workers stay connected with other employees and the manager irrespective of where they are located physically, it is more likely to see an increase in the overall productivity of the workforce and the business can be expanded at a global level without much hindrances.
It promises Call Quality
The advanced technology of VoIP promises not just quality calls but the clarity of calls as well. Often their quality is rated much above the PSTN-based solutions, but there are certain factors that affect the call quality and they must be considered such as using a reputable provider.
The codec used in VoIP is responsible for the quality of the call. The G.729 is one of the commonly used VoIP codecs that promises excellent bandwidth utilization, is tolerant to errors, is improvised and the best part is that it is licensed.
VoIP services are immune to fraud
It is important to every customer that they should be billed only for the services that they have actually utilized, i.e. there should be no fraudulent activities and no illegitimate billing.
The wholesale VoIP services use IP authentication, block high-cost calls and make use of customizable access restrictions to prevent any kind of fraudulent activities. Most of these are the same that are used by credit card companies to eliminate cases involving fraud.
VoIP systems offer seamless integration
Another great advantage of using VoIP systems is that they offer seamless integration with the other business applications that make it function much more smoothly.
For instance, call recording feature can be easily implemented and additionally, one can also transcribe the customer messages into emails, and integration of call information analytics is easy. It eventually helps to figure out the scope of improvement in a strategic way. All of these contribute to improving the efficiency and productivity of business through making the communication complete.
There is a guarantee of a good connection, irrespective of the time or the place
Hiring a good provider for wholesale VoIP termination solutions/services ensures the customer of a good connection, irrespective of the time and the place they are in. A good provider has reliable routes to use as well as back-ups for them.
A good quality wholesale VoIP services provider ensures proper call routing in case of any technical issues or errors. Thus, there is limited to no damage to the businesses that completely rely on communication for their profits and revenues.
The comprehensive set of wholesale VoIP termination solutions/services can serve as that one platform that has infinite possibilities ranging from modern features and solutions to managing the call distribution at any level.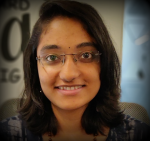 Latest posts by Jincy Joy (see all)