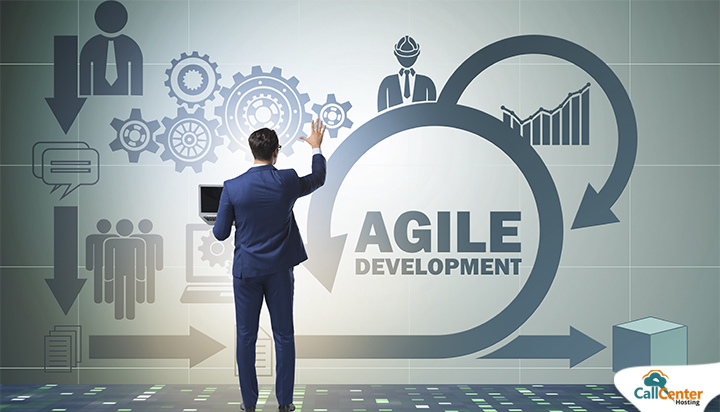 If your business is looking to use the Agile methodology, then your hosted phone system can help you implement it seamlessly. Adapting this methodology for your processes and operations can lead to stronger customer relationships, quicker increments in results, better collaboration, and overall, a much more effective way of working.
If your organization already uses this strategy or is looking for a simple way to get started, your VoIP phone system can make it possible. 
Wondering how? 
We'll tell you.
What is Agile methodology?
Agile methodology is a fast and flexible way of working that reflects the changing needs of businesses in the modern world. It encourages collaboration at every step of the project and is more people-focused, and allows room to adapt as you go through the development phases of the project.
Agile methodology is done incrementally, so it enables businesses to catch smaller errors early, eventually helping the development of the project maintain pace and quality. You will often hear phrases like scrum and sprints in reference to the Agile method of working; these terms refer to the daily meetings between various stakeholders wherein they set tasks for the day and deliver updates on priorities for the weeks ahead. 
The Agile methodology has a range of principles it will follow, including:
Close collaboration between the various stakeholders

Acceptance of changing requirements to the development process

Short development cycles (known as 'sprints') 

Regular reflective meetings for stakeholders to look at their own performance and work more effectively
Many businesses use this methodology in some form or the other. And it has proven to be highly effective for them, irrespective of their industries, helping them enhance their results.
How can VoIP phone systems help with Agile working?
There are several ways in which VoIP phone systems can help you implement Agile methodology into your business. With its range of innovative features, these cloud-based phone systems make it simple to work collaboratively with internal or external colleagues, offer detailed reports, and allow remote working––an integral part of the Agile methodology.
VoIP makes it easy to stay in touch with clients
Staying in touch with customers and working collaboratively is effortless with a VoIP phone system. As call costs are low, businesses are free to communicate with clients anywhere in the world without incurring high costs. Opening up these lines of communication not only builds trust but also ensures that nothing gets in the way of your project moving along.
VoIP phone systems also have the option to connect clients and agents directly. Every service representative can have their own extension which is easily reachable with calls connecting to whatever device they are using at the time. 
Additionally, you can set up call groups so that a client can call a support number and everyone in the call group is alerted. This means that even when certain representatives are busy, their colleagues can chat with the client and keep the project moving forward.
As long as your agents have an Internet connection, they can connect to your phone system from anywhere in the world. For international projects, you can have executives working on the project worldwide and ensure that someone is working in the right time zone to accept calls from the geography the client might be in. This comes at no extra cost with a VoIP phone system and allows you to hire talented people unfettered by location.
Use video or conference calling for team meetings
Another essential part of the Agile methodology is regular performance monitoring, team check-ins, and strong internal coordination and communication. Built into VoIP phone systems are video and conferencing tools that allow you to connect in real-time with your colleagues all over the world. 
Each executive can again use their own devices to connect to the call, as long as they have an Internet connection and can enjoy crystal clear communications. Video or audio conferencing is a great way to keep in touch with various teams and ensure everything is working as it should. It is a great way to encourage teamwork and eliminate any siloes that may cause hindrance to problem-solving.
Having access to these tools means that no one has to miss a meeting and can join in whether they are working from home, in the office, or are on the move.
To further enhance collaboration, executives will have access to instant messaging through the hosted phone system to facilitate instant communication. This tool is best for quick updates or messages throughout the day and can be a great way to also work through any small development issues. Additionally, it is a great social tool and can encourage even remote teams to get to know each other better and foster excellent working relationships.
Should the instant message need a follow-up phone call, employees can simply click on the colleague's profile and be connected in seconds via their smart device.
Store everything you need in your online portal
To complement your collaborative working and log the amendments which come with Agile working, your phone system offers you an online portal. You can save anything you need to under each client account and this information is visible to anyone who has access to your VoIP phone system.
This is useful as you can make a note of when amendments were requested, access previous client communications, and pull up call recordings to ensure each brief is clear. Having all this information helps you keep your team and customers on the same page. 
As a manager, you can ensure that your team members are making enough calls to the client and are communicating regularly. The portal allows you to monitor each executive's activity and gives you a 360-degree view of their calls, conversations, and much more.
You can also use this information to ensure that the agent's time is appropriately managed. If they are spending too much time on any one client account, you can make changes to ensure that all clients get equal time with all agents. Plus, this allows you to proactively identify any bottlenecks and resolve issues before they become troublesome.
An online portal is a fantastic tool to keep everything organized so nothing gets lost and holds up your development schedule.
Get started with a VoIP phone system
Many businesses are already benefiting from the Agile methodology, but combining this with a powerful VoIP phone system adds another layer of efficiency to this fantastic way of working. Hosted phone systems can grow with you, so there are no limits on the number of support agents you can have on your team; simply add them to your phone system and start collaborating with the various stakeholders.
From collaboration to information storage, there is no end to how you can use your VoIP phone system and create an efficient working environment to wow clients with your fantastic team.
There are plenty more amazing features on VoIP phone systems that make internal and external collaboration a breeze for customer support teams. To find out more call us on 1-800-346-4974 for a consultation.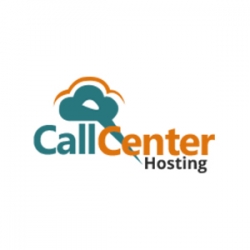 Latest posts by CCH Editor (see all)