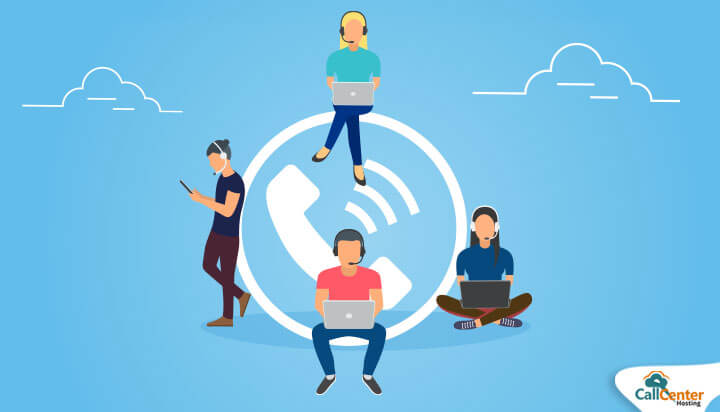 There is always a need for significant changes and advancements in the sales sector as it involves getting close to the customers and making the brand available on their fingertips. Also, to ensure a smooth and streamlined sales process, it is necessary that you successfully reach out to each customer efficiently.
Amidst increasing competition to provide the best customer service, making the calling process as quick as possible becomes essential. To do so, agents at a call center require an innovative method or tool to eliminate the time that gets wasted in the dialing process.
Although the conventional method of dialing customer phone numbers through a keypad has vanished long back, the need for automation in the dialer technology still existed. Sometimes the dialers dial-up invalid, busy or promotional numbers. Such phone numbers take up a lot of agent's time and nullify the effort made by the system.
There is a wide variety of dialers available in the market; each of them comes with an upgraded function and provides ease differently. One such dialer is a hosted GOautodial, which guarantees to be a complete, enterprise-friendly system for contact centers. The dialer fits every enterprise size, small or medium-sized.
Let us know what makes GOautodial different from others.
Why GOautodial?
An interactive and feature-rich dialer is what every business wants. GOautodial is sure to benefit almost every business with its intuitive web-service and dashboard.
Other than making calls, you can carry out analysis, read reports, and record the calls. Developed using open source technology, GOautodial is one of a kind. Not only this, but GOautodial also brings a blended system loaded with capabilities of a predictive dialer, PBX, IVR, inbound ACD system.
No matter the size, sector, operation, and services of the business, GOautodial helps you stay connected to your customers, promote your services, and generate maximum leads. This pocket-friendly solution works best with cloud-based telephony and eases you with sales, promotions, marketing strategies, and technical support, all within your reach.
Read on to know the additional benefits of GOautodial hosting and how your business scales up with it.
Benefits of GOautodial
GOautodial is a blended solution of VOIP, PBX, ACD, and IVR; hence, it manages more than just calls. Its feature-rich ability provides exceptional benefits to your business. From scalability to maximizing ROI, GOautodial eases call center operations and helps enhance your business' functionalities, leading to growth and profits.
Here are some amazing benefits you can experience after deploying the GOautodial in your call centers.
1. Efficient Reporting and Management Features
The GOautodial hosting allows managers to keep a check on the agents and analyze their performance. Also, this outbound dialer becomes handy while managing campaign key metrics. With organized and sound statistics, you can easily observe different levels and rates related to sales and inbound calls.
This dialer speculates the flow and duration of each call and tracks the agent's idle time. From live-call reports to historical reports, the dialer tracks the patterns and trends of various customers and callers.
2. Managing Calls and Data
The GOautodial dialer efficiently manages the flow of calls and customer-related data. It is also responsible for looking after the call volume, agent's performance, and other relevant statistics.
Other than just managing the calls, the GOautodial maintains records and data after each call.
This recorded and registered information about the customer helps in providing aid in the future. It schedules calls for later, prioritizes contact numbers, sets callback reminders, manages call appointments, and much more.
3. Maximizes Scalability
This feature-rich solution is designed to prep up your business operations for facing challenges in the future. The GOautodial hosting lets you make the most use of its ability to scale up or down depending on the need.
The hassle-free deployment proves it to be the most suitable solution for all business sizes. You can operate it from anywhere, office, cafe, home, or while on vacation. You can easily ensure a strong customer base with the flexibility to adjust with any campaign; multichannel, softphone, VoIP support, WebRTC.
Also, you can configure it according to your staff size from five agents to hundreds or thousands. Not only this, but you can integrate it with third-party applications and tools using the REST API.
4. ROI Growth
The GOautodial comes with an intuitive dashboard that displays everything an agent needs to know about a customer; past interactions to call duration to their common interests. This interactive user display helps agents with lead conversions and hence, generates sales.
With GOautodial hosting, one can enjoy monetary benefits and witness a growing graph of profits. It also allows the proper operation of campaigns and runs them smoothly, which adequately reflects the financial results.
5. Reliable
If you are doubtful about the platform that GOautodial software runs on, then don't worry as it is designed to run on high availability servers on the East and West coasts of the US. Also, the dialer is certified with SSAE-16, SOC-1, and 2 Type -1 certification.
The dialer guarantees you with enhanced uptime, and as the brand itself says 99.99% uptime. The application complies with the HIPAA and PCI DSS data centers. You can rely on the GOautodial for smooth functioning and powerful calling.
6. Secure
The primary concern of every business before owning a new technology or tool is the security of their system's data and safeguard from third party attacks. The GOautodial hosting solution comes with a SIP firewall and web application. It prevents the system from possible attacks and ensures protection against HTTP DOS Bruteforce and SIP attacks.
The GOautodiarl operates in compliance with the US, UK, and Australian security and data safety regulations. If safety is your main concern while deploying the GOautodial for your call center system, there is nothing to worry about.
To Sum Up
Make your business future-ready and get prepared to witness unexpected profits with the GOautodial hosting. Big company, small company, big projects, or small projects, GOautodial is designed to manage all sizes of enterprises and all kinds of projects. Coupled with amazing features, the dialer can scale up to a thousand users and can even adjust with small companies or start-ups.
With the least hardware requirement and no additional phone lines needed, GOautodial enables smooth web-based calls, leading to enhanced business capabilities.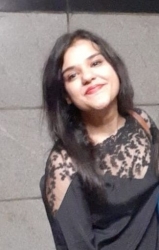 Latest posts by Aashita Sharma (see all)